A Recipe from Andy Ricker's Pok Pok
Andy Ricker is the owner and executive chef behind Pok Pok, with restaurants in Portland, OR and NYC. Since 1993, Andy spends several months each year traveling, eating, cooking, and studying food culture in Thailand. Below, he gives us a recipe from his travels.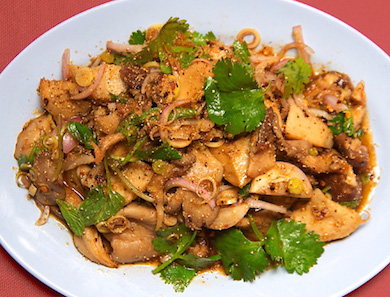 A warm and absolutely delicious Thai salad.