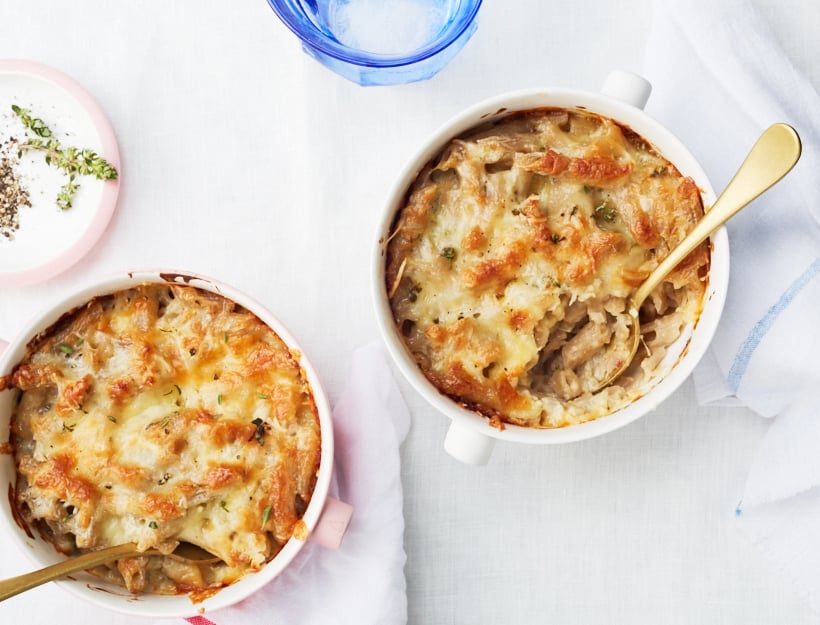 Allergen-Free Kid Faves
For busy parents, getting family dinner on the table every night can be a real challenge. And that's without the influx of food allergies complicating matters–as if the planning, shopping, and cooking wasn't enough, many allergies mean that easy, kid-approved favorites like mac n' cheese are no longer options. To help, we developed two gluten-free (the shepherd's pie is also dairy-free) make-ahead main courses that the whole family will happily chow down on.
This shepherd's pie is not only gluten- and dairy-free, it's also way healthier than the original. We swapped in lean, ground turkey for the classic lamb or beef, and reduced the starch by mixing half a head of vitamin-rich cauliflower into the potato topping.

Every kid we know loves mac n' cheese, but finding a good gluten-free version can be tough. In this recipe, we use brown rice pasta instead of wheat, and arrowroot powder to thicken the cheese sauce. It's delicious.