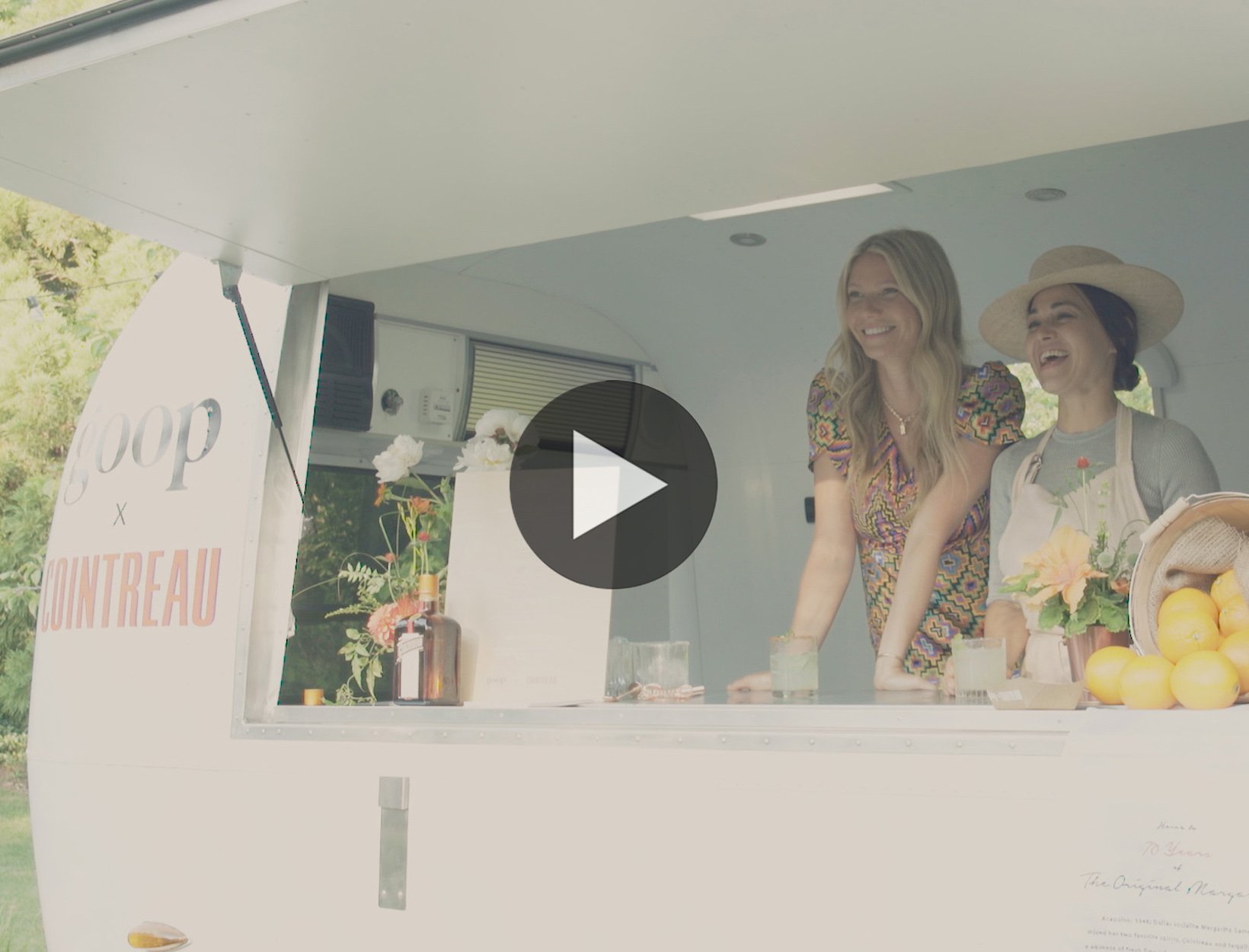 Acapulco in the Hamptons (Tacos, Margaritas + GP)
Acapulco in the Hamptons
(Tacos, Margaritas + GP)

In partnership with our friends at


As the sun set on the gardens of the Topping Rose House in Bridgehampton, a white-painted taco truck rolled up and shakers of icy margaritas were set out on trays. GP and New York/Tulum–based chef Camille Becerra sprinkled herbs, flowers, and goji berries atop the tacos, and the goop x Cointreau summer evening got underway. Becerra's fresh, healthy, seasonal take on coastal Mexican cuisine is a revelation: The combination of her Baja fish tacos with dill chia yogurt with the perfectly balanced Original Margarita is a light, stunningly summery, and totally foolproof way to (really) please a crowd.
You really can't beat the original. It's enduring because it's chic, simple, and totally delicious.

The batter is perfectly light and crispy, the dill yogurt sauce is both tart and herbaceous with a pleasant chia seed crunch, and the pickled barberries and goji berries are delicately sweet and tangy. It's balanced, beautiful, and absolutely delicious.