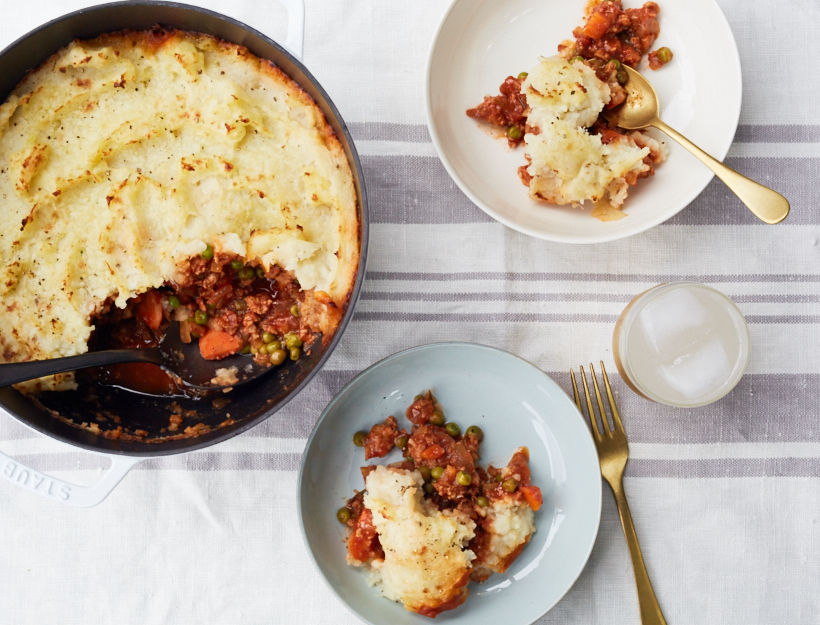 3 Quick and Easy School-Night Dinners
It's no secret that goop is a company full of busy moms, which means we're always on the lookout for easy, healthy-ish, loved-by-children recipes. Here are three kid favorites that we'll all (more than happily) chow down on, too.
Chef José André gets it that when broccoli and cheddar cheese get together, good things happen—and that spinach can then go along for the ride. The result: A healthy snack that kids will actually want to eat.

These noodles are stupid easy to make. Great on their own, they also happen to be the perfect vehicle for pretty much any raw or cooked veggie.

This shepherd's pie is not only gluten- and dairy-free, it's also way healthier than the original. We swapped in lean ground turkey for the classic lamb or beef, and reduced the starch by mixing half a head of vitamin-rich cauliflower into the potato topping.