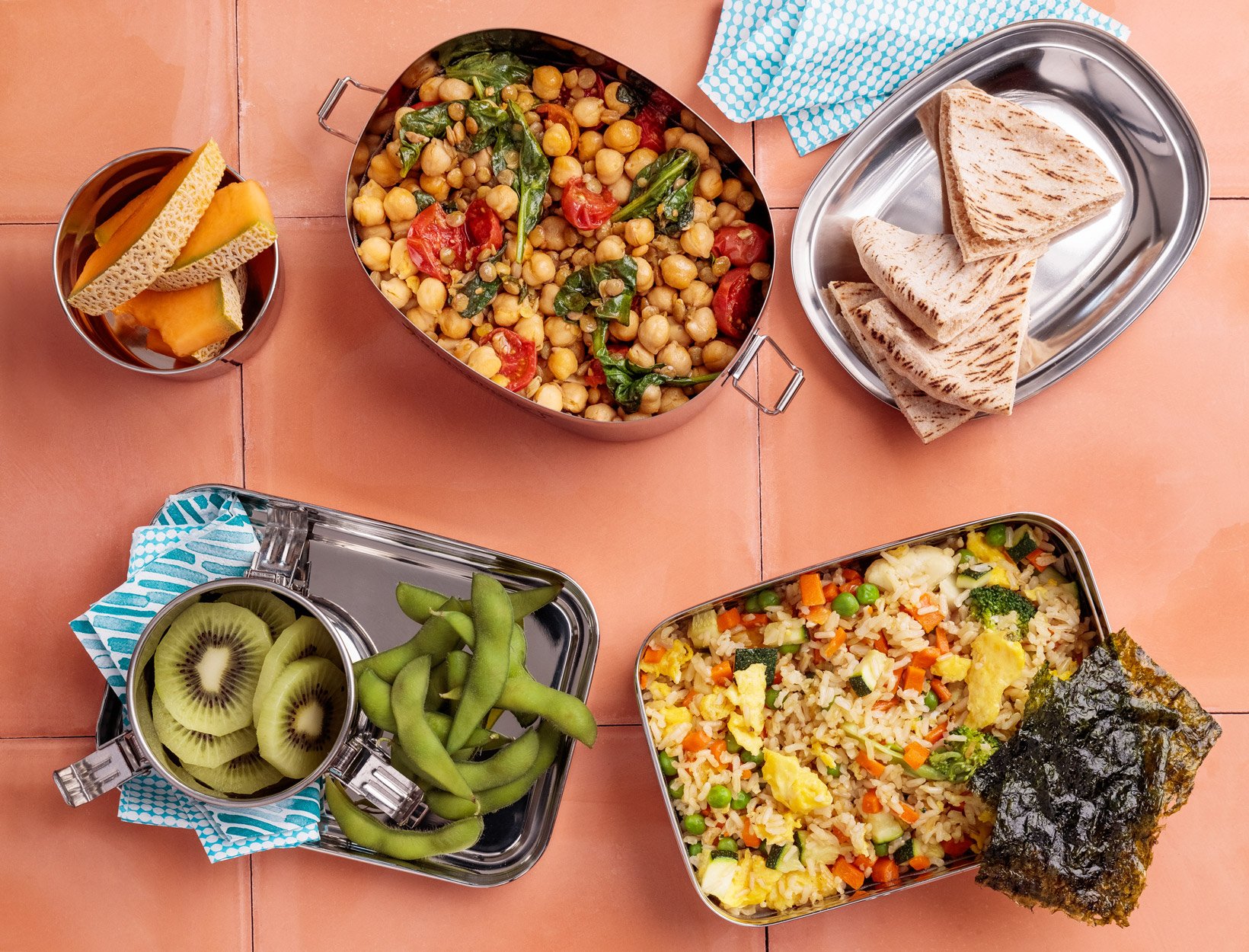 3 Kid-Delighting (and Stealth-Healthy) School Lunches
It's bottled lightning: a kid's lunch that's 1) inventive, 2) healthy, and 3) something they'll actually eat. But Virginie Degryse—the LA-based founder of one of our favorite recipe sites, Crave and Cook; the author of the amazing cookbook by the same name; and mother of three—didn't give us one. She gave us three. Best of all, they're totally doable on a weekday morning but can easily be prepped ahead. Specifically, there's a quick fried rice with whatever veggies you can dream up, a simple warm lentil and chickpea salad (complete with pita to scoop it up with), and DIY salad rolls with sweet chili sauce for dipping and dunking.
Fried rice is a culinary home run with kids. This version comes together quickly and works no matter what combination of veggies you have on hand. You can easily make it vegan by nixing the egg and adding tofu or edamame for a little extra protein.

The best way to introduce kids to new foods is to have them take part in making it. This inspired DIY lunch gets them involved and allows them to make it just how they like it. And packing the elements separately keeps them nice and crisp.

Kids love to eat this simple bean salad (with some sautéed spinach sneaked in) with pita. It's easy to make; delicious warm, cold, or at room temperature; and full of protein and fiber to keep them going for the rest of the afternoon.