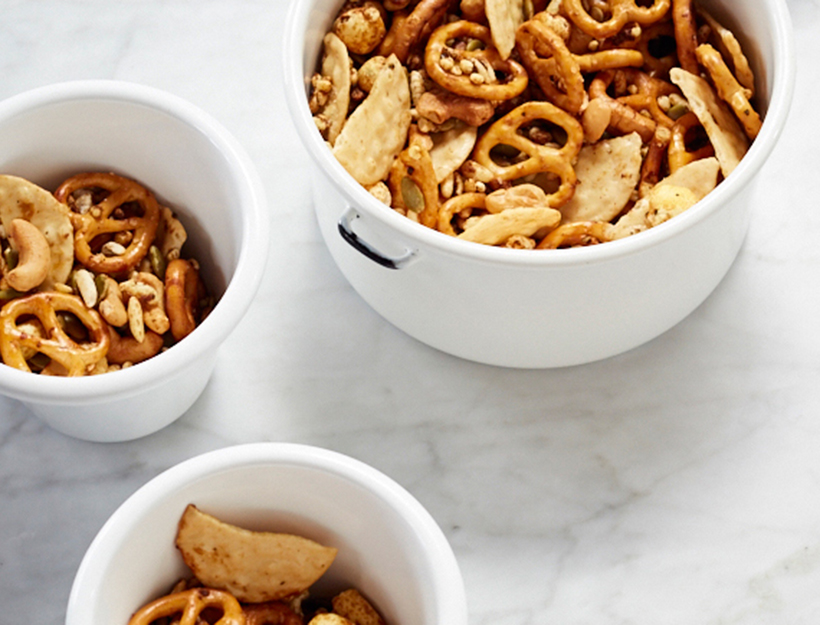 3 Healthy Snack-Time Upgrades
We've all been there: Three o'clock rolls around and despite your best intentions, you find yourself reaching for a cookie, bag of pretzels, donut… you know the drill. Whatever your snack of choice, chances are it's not the healthiest option, and besides being devoid of nutrients—as most vending machine snacks are—it's packed with preservatives and other unidentifiable ingredients. Since we're trying to clean things up a bit this month (but can't give up our afternoon snack), we came up with three healthier treats to help bridge that gap between lunch and dinner.
Skip the Vending Machine

We can't stop eating this fun and healthy twist on hummus.

Swapping butter for ghee in this recipe makes us feel a lot better about snacking on this totally addictive (and gluten-free!) goop office favorite.

This cleaned-up kettle corn satisfies those pesky salty/sweet cravings without all of the refined sugar. It's the perfect afternoon snack or movie night treat.