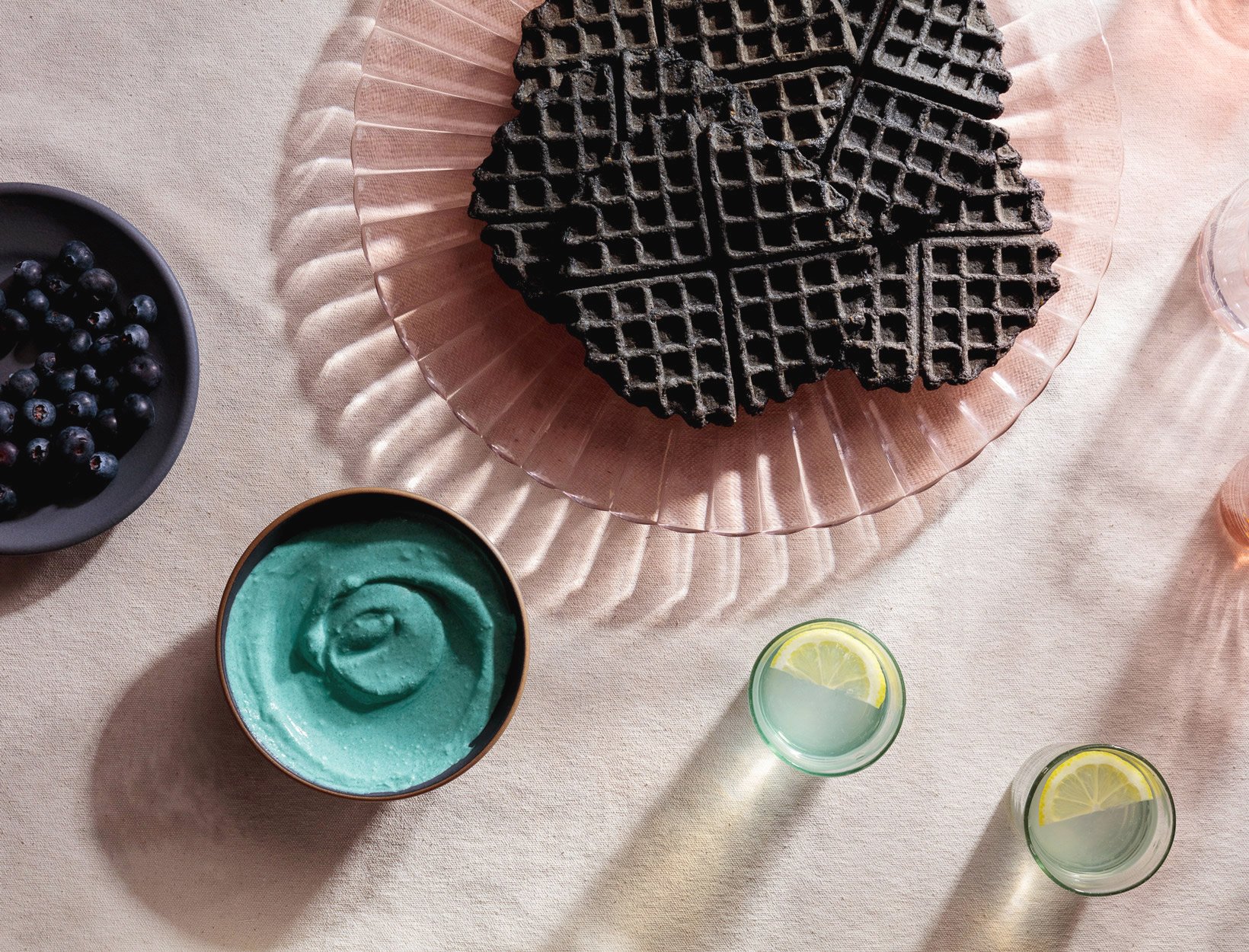 3 Delicious, Spectacular-Looking Vegan Breakfasts
3 Delicious, Spectacular-Looking
Vegan Breakfasts
We reconnected with our Vancouver obsession, Buddha-Full, when we held our first Canadian In goop Health last October. We could hang out all day rocking in the brilliant swing seats that line the bar inside the warm, airy space in Northwoods Village (there is also a location in Lower Lonsdale), but it's Geremie Voigt and Kyla Rawlins's nourishing, inventive food—always plant-based and often raw—that we love the most. Everything they make is as delicious as it is stunningly presented, and we're always particularly blown away by their vegan breakfasts. These three recipes are no exception: Crisp-chewy oat waffles with fresh spirulina-coconut yogurt taste incredible and, with the addition of activated charcoal, look absolutely out of this world. Black salt punctuates a chickpea scramble that's rich with garlic, onion, and nutritional yeast. And a smoothie made with beets, fennel, dates, and habanero is both soothing and spicy, cool and hot. It's food that has a way of turning breakfast into an event.
As good to eat as they are to look at, these waffles will win over any brunch crowd.

This healthy, plant-based breakfast comes together quickly and easily.

The combination of flavors in this smoothie is unexpectedly delicious.