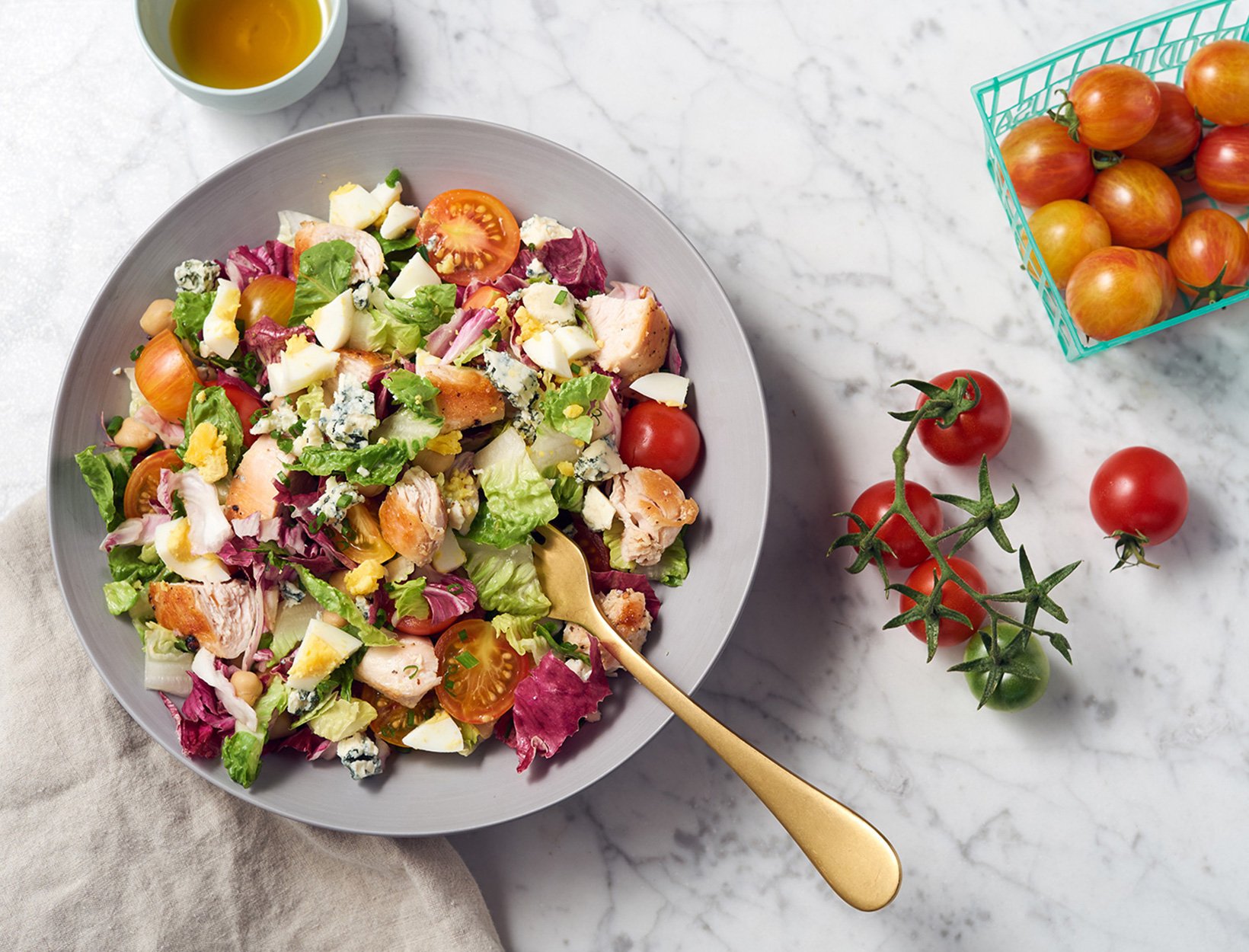 3 Chopped Salads for People Who Don't Normally Like Salads
There's no better lunch (or summer dinner) out there than a chopped salad. A pretty standard LA lunchtime order for good reason, a well-made chopped fills you up without weighing you down. And because the whole thing can be prepped in advance (just be sure to keep your dressing on the side), they also happen to be perfect for packing. Is #happydesklunch a thing? Because it definitely should be…
#HappyDeskLunch

The chopped salad is an LA lunch institution, and as as far as we're concerned there are never enough versions. This is one of our current combinations.

Full of protein and healthy fats, this chopped salad is one of our favorite lunches.

This interpretation of "My Ivy Salad" from My Father's Daughter is a detox-friendly combo of delicious hot and cold ingredients.