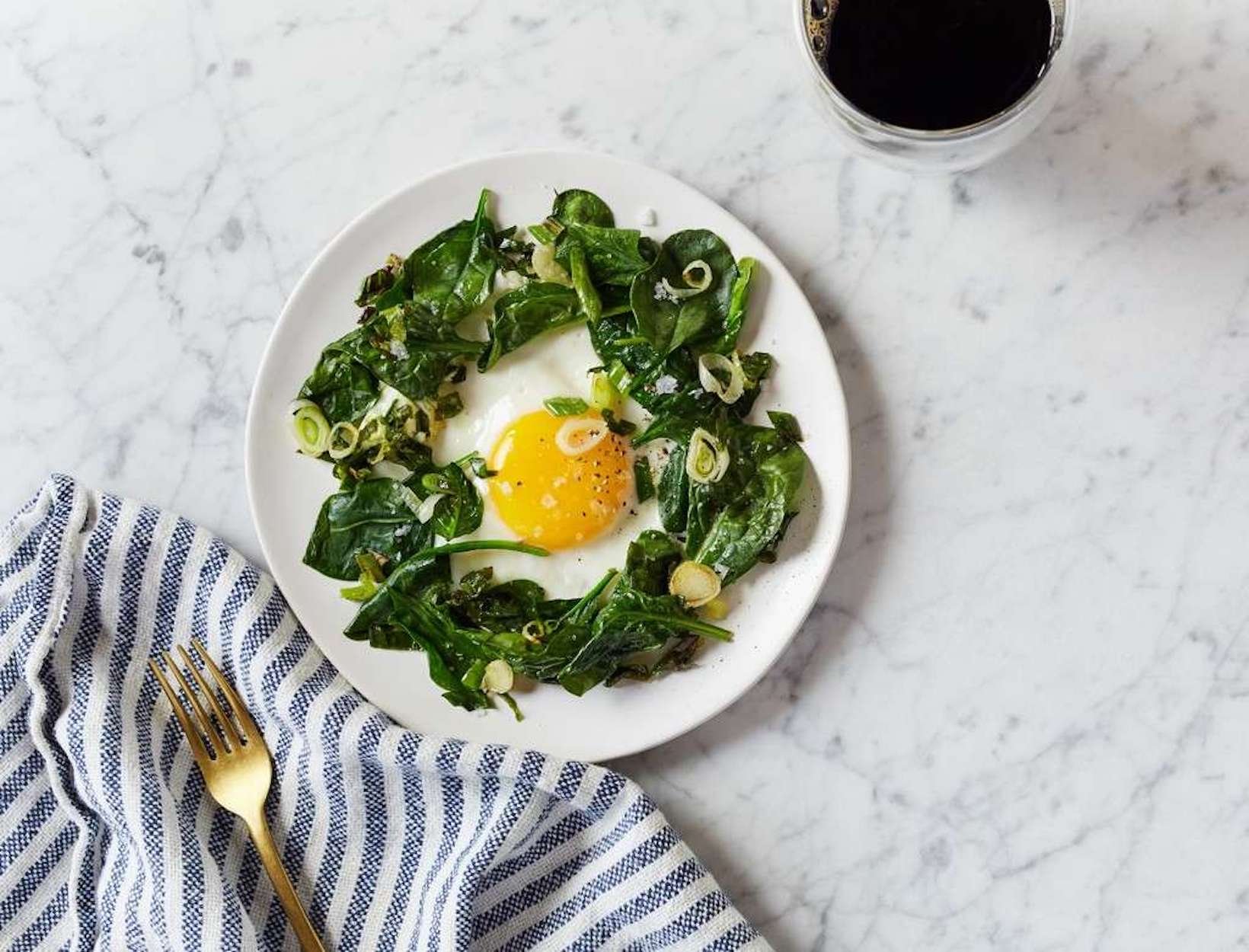 3 Amazing Breakfasts for Easy Energy All Day
Putting clean, healthy, delicious food in your body in the morning can make a huge difference in how you feel, interact, and function all day. In the spirit of G.Day, our new energizing body products, these three goop-favorite recipes help set a tone for positive, healthy energy, whether you crave sweet, savory, or just plain…coffee in the mornings. GP's morning smoothie is creamy and packed with adaptogenic powerhouses, like ashwagandha, cordyceps, and he shou wu. Coffee fortified with coconut butter helps prevent the midmorning caffeine crash, and our one-pan egg and spinach is super quick, tastes amazing, and gives us a good serving of nutrient-dense greens first thing in the morning.
Coconut butter adds a tropical, nutty, slightly sweet flavor to coffee and gives it an incredibly creamy texture.

Beautiful and delicious, this brunch-worthy egg dish is also easy enough to whip up on a weekday morning.

Gwyneth drinks one of these every morning, whether or not she's detoxing. Choose your Moon Juice moon dust depending on what the day ahead holds…brain before a long day at the office, sex dust before a date, etc.