This week, these delicious Thanksgiving recipes from weelicious.com come to goop a day early to give us time to brine the turkey and make preparations.
I am grateful for all of you, my goop readers.
Love, gp
Thanksgiving recipes from weelicious:
---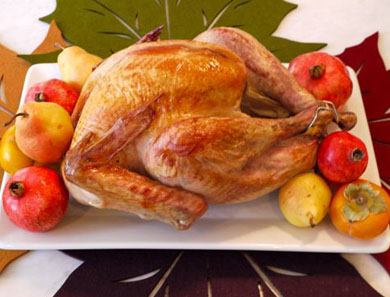 Simple, easy, delicious.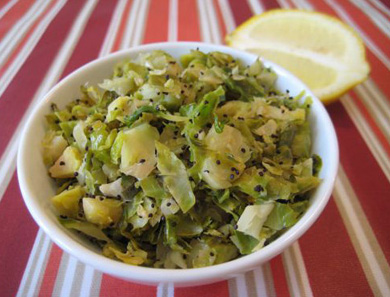 Poppy seeds are totally unexpected, but a delicious twist.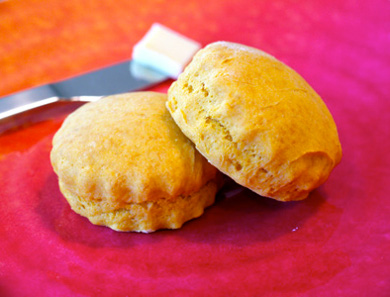 These sweet potato biscuits are a delightful combination of sweet and savory, airy and satisfying.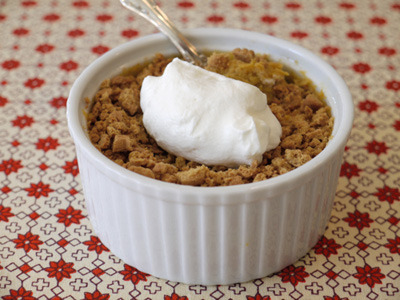 Because who wants to share? An impressive fall dessert for entertaining.
Interview with Catherine McCord of weelicious
Q
Did you always cook or did you start when you had kids?
A
I've been cooking since I was a kid. My mother tells stories of me at a very young age doing everything from trying to toast pumpkin seeds by myself at 8 years old, to coming into the kitchen to find me and a little friend melting butter on the stove, to making cookies at age 4, to almost burning the house down at 5. My grandparents loved farming and taught me a ton about the importance of fresh fruits and vegetables, so those lessons were ingrained in me from an early age too. Still, even though I attended culinary school I had a very hard time trying to find my place professionally within the culinary world. Having my kids and starting weelicious changed all that and I finally discovered my calling!
---
Q
How did you decide to start weelicious?
A
When I had my son, Kenya, I knew that I wanted to make homemade baby food for him. I just didn't know where to start. Surprisingly, there was a real dearth of information on the internet as to what to do. I began educating myself as to what to feed a baby and committed myself to making fresh and delicious foods in simple and interesting ways that would inspire Kenya's taste buds. I started blogging and posting a different baby food recipe everyday as a resource for other parents and, kind of organically, it turned into weelicious. I started out with baby food, but as Kenya and Chloe got older, it naturally evolved into toddler recipes and now into food for the whole family.
---
Q
You post a new recipe every day and a video every week, how do you do it all with a husband and two young kids?
A
It's a real challenge at times, but I'm lucky because my office is our kitchen, so I don't have to commute to work and it allows me to be with the kids every day. Also, since I have to feed my family three meals a day, what I make for work every day becomes dinner every night. And in turn, my husband and kids are my in-house taste testers, which makes perfecting recipes easier for me. They love me, but they are also my toughest critics, so when they approve of what I make, I feel confident putting it out into the world.
---
Q
What are the top three most popular videos/recipes you have posted?
A
That's a tough one. After over 3 years of recipes there are a few that I still consistently get feedback from my readers on. I would say Breakfast Cupcakes, Banana Bites, Pumpkin Apple Muffins, Graham Crackers  and Spinach Ricotta Bites are all really popular.
---
Q
What, in your opinion, is the most important thing about feeding your family? Togetherness? Nutrition? What is it for you?
A
All of it! There are so many things, it's hard to pick just one. To me, understanding food is a great way for kids to learn about themselves and the world around them. It teaches them about family, health, values and self-respect in addition to nature and their relationship to the earth. On the smallest level, it reinforces what family is to me. Some of my favorite childhood memories are rooted in food. We ate as a family every night and my husband and I try to do that with our kids too. And it's not just about eating together. It's the entire process, from shopping, to cooking, to consuming. At the end of the day, it's about balance and finding that place where everyone in the family can be together to share their love of great food! We buy about 80% of the food we eat at our local farmers market from the cheese, bread, fruits, fish and more. We make a family affair out of shopping together, getting the kids to taste everything as we go and even allowing them to help in the kitchen so they can develop independence and have ownership over the food that goes in their bodies.