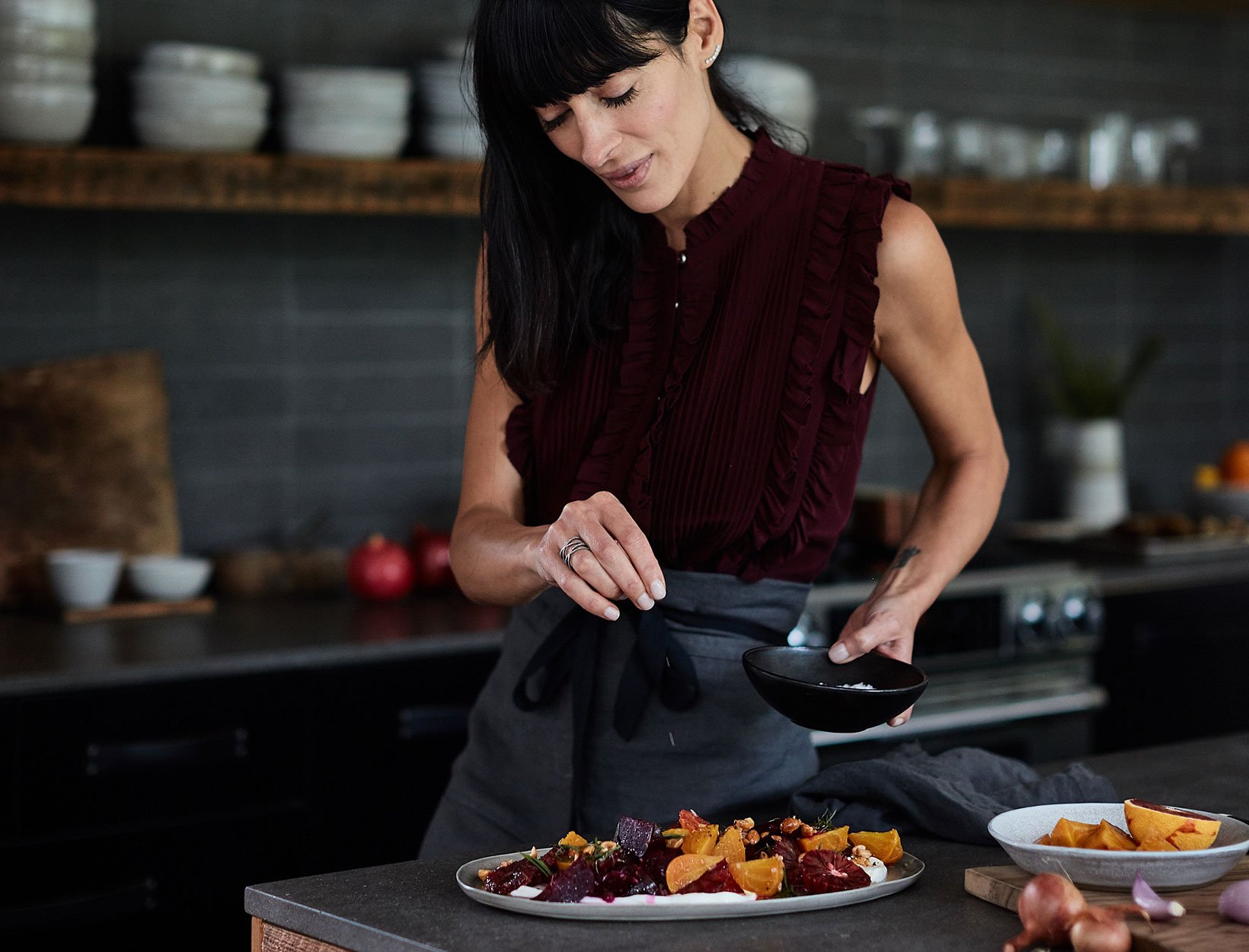 Veggie Thanksgiving Sides You Can Prep in Advance
You know those friends who make entertaining look easy? Athena Calderone, founder of the lifestyle site EyeSwoon and author of the gorgeous new cookbook Cook Beautiful, is definitely one of those friends. Calderone is the consummate host, always setting a beautiful table complete with a surprising mix of seasonal blooms, preparing stunning and seriously delicious food, and making guests feel totally at home—all the while looking gorgeously polished but never over the top. So when her cookbook hit shelves last month, we immediately swooped it up, eager to check out the beautifully shot recipes and helpful entertaining tips.
We were most struck by the particularly exquisite looking fall and winter vegetable dishes, and it got us thinking about the holidays. Come Thanksgiving, many of us with be having traditional turkey, stuffing, mashed potatoes and cranberry sauce, so it's nice to incorporate something fresh and crunchy to balance out the heaviness. Below, Calderone shares three of her favorite easy (and healthy) sides that pair well with a classic holiday meal, along with some of her current home and kitchen obsessions.
Swoon-Worthy Sides

This crunchy refreshing salad highlights some of our favorite fall ingredients. The shaved Jerusalem artichokes, which we'd only ever had roasted, are particularly nice.

Sweet earthy beets, bright citrus, and tangy yogurt make a light, yet complex side that complements any main course perfectly.

Our new favorite way to serve a classic holiday vegetable, this simple shaved brussels sprout salad is packed with flavor. Prep all the elements in advance so all you have to do is toss and season before serving.