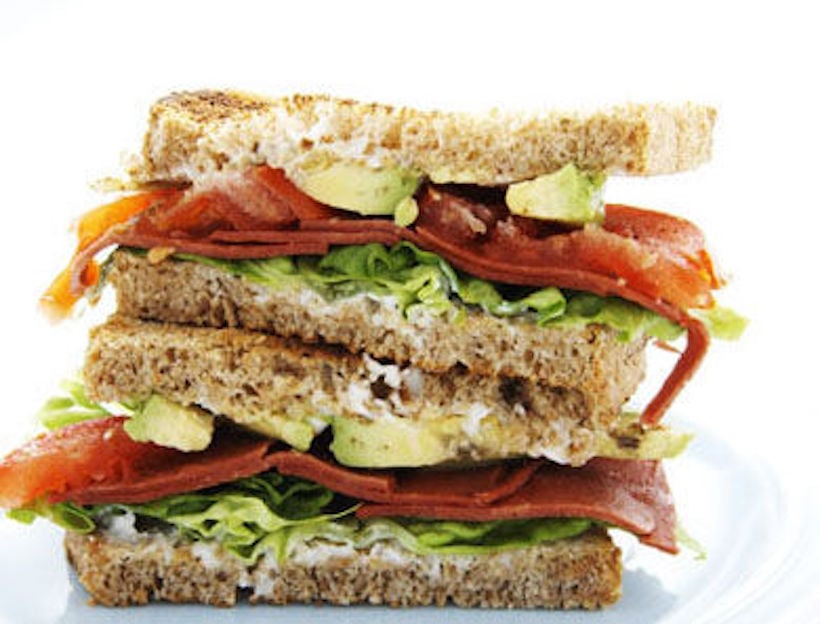 Vegan Lunch
This MAKE is for my no-dairy, no-meat, no-white flour (if you omit the croutons) loving friends who are looking for a quick, casual summer lunch. Proof that vegan food rocks!
Love, gp
This sandwich impresses even the most dedicated carnivores. Full of flavor, this is a lunchtime favorite in my house.

No dairy or eggs, this vegan Caesar gets much of its flavor and texture from the crunchy croutons and lemony-caper dressing.

Thanks to the agave syrup, you can enjoy this lemonade without the downward spiral sugar crash afterwards.