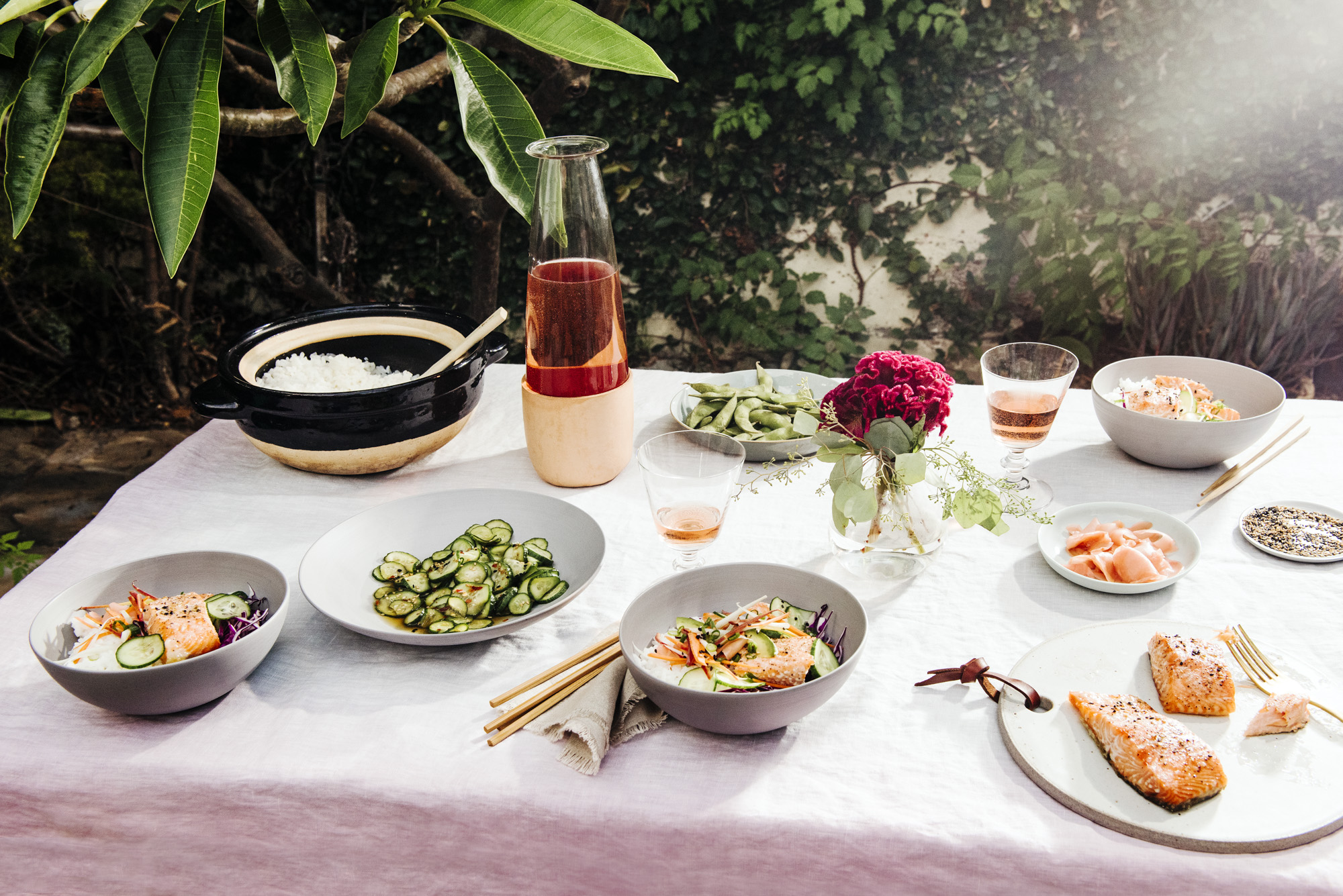 Two Simple Recipes That Work for a Crowd
We love hosting a great dinner party, but making everyone—from your vegan/paleo/gluten-free friend to your seriously picky kid—happy, dietary restriction-wise, gets tougher and tougher. Our new favorite workaround: a DIY dinner party. Each guest makes their own plate, piled high with all the fixings they want—and none of the ones they don't. We asked our friend, the fantastic LA cooking instructor Pamela Salzman (her brilliant new cookbook Kitchen Matters hit shelves this summer) to share some of her favorite assemble-at-the-table dinners—tacos, rice bowls, and bruschettas. And because no one has time to make a million customized toppings and garnishes, Pamela gave us two simple recipes for each dinner, then suggested excellent store-bought accompaniments to round out the meal. At last, easy, delicious, memorable dinner parties where everybody goes home happy.
SUSHI BOWL
After you've made your cucumber salad and roasted your salmon, all you have to do is put out some store bought sushi rice, edamame, sliced avocado, sliced nori, shredded cabbage and carrots, sliced scallions, pickled ginger, and sesame seeds.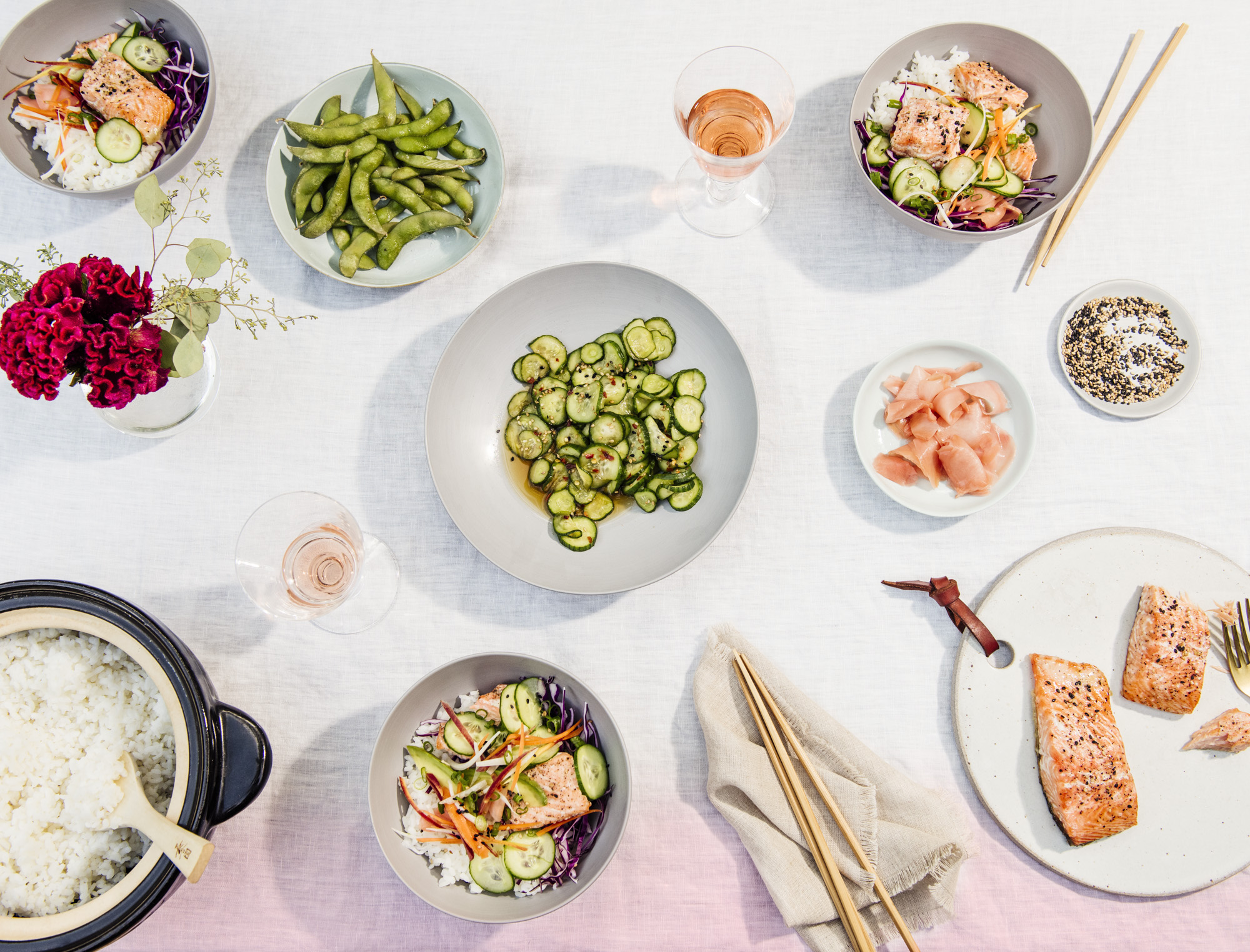 TACO PARTY
Once the slaw and shrimp are prepared, put out little bowls of pickled carrots and jalapenos, crumbled queso fresco, chopped red onion, grilled corn, avocado, cilantro, and store-bought salsa.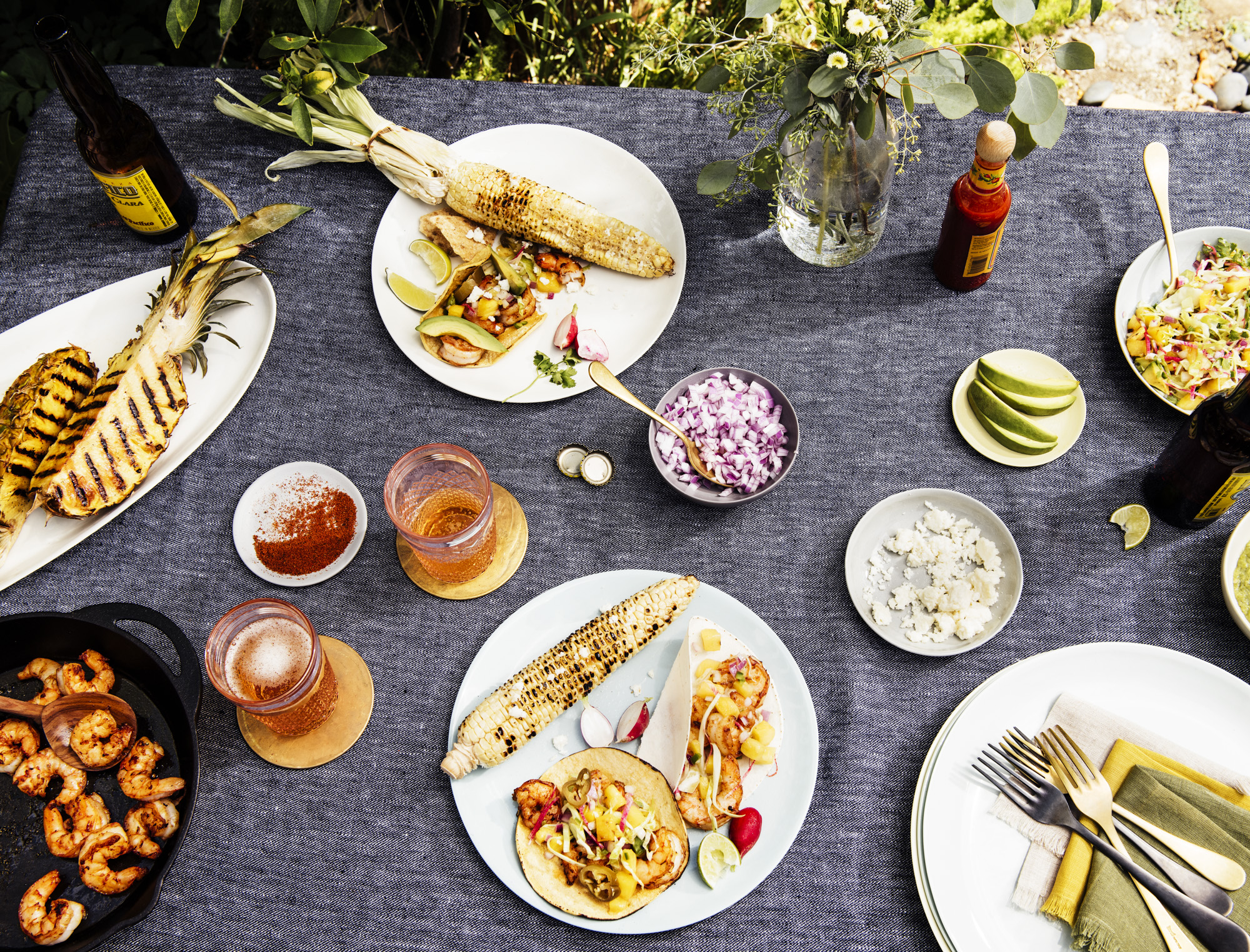 TOAST PARTY
All you have to do is whip up the bean dip, toast the sweet potatoes and country bread and the rest is just assembly: put out bowls of roasted or marinated veggies, sliced hard boiled eggs, shaved radishes, olives, caramelized onions, fresh herbs, and micro greens.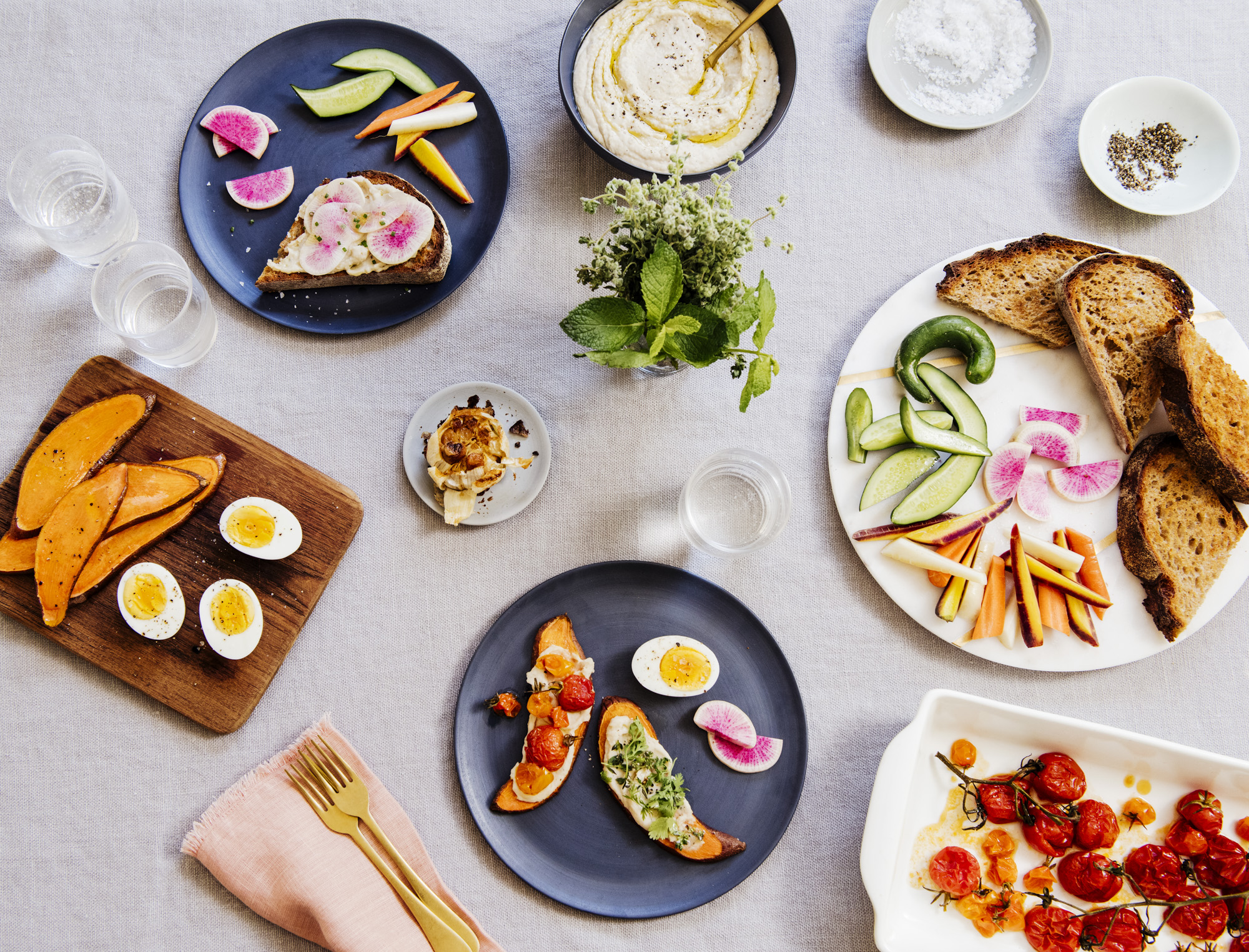 Shop the Story