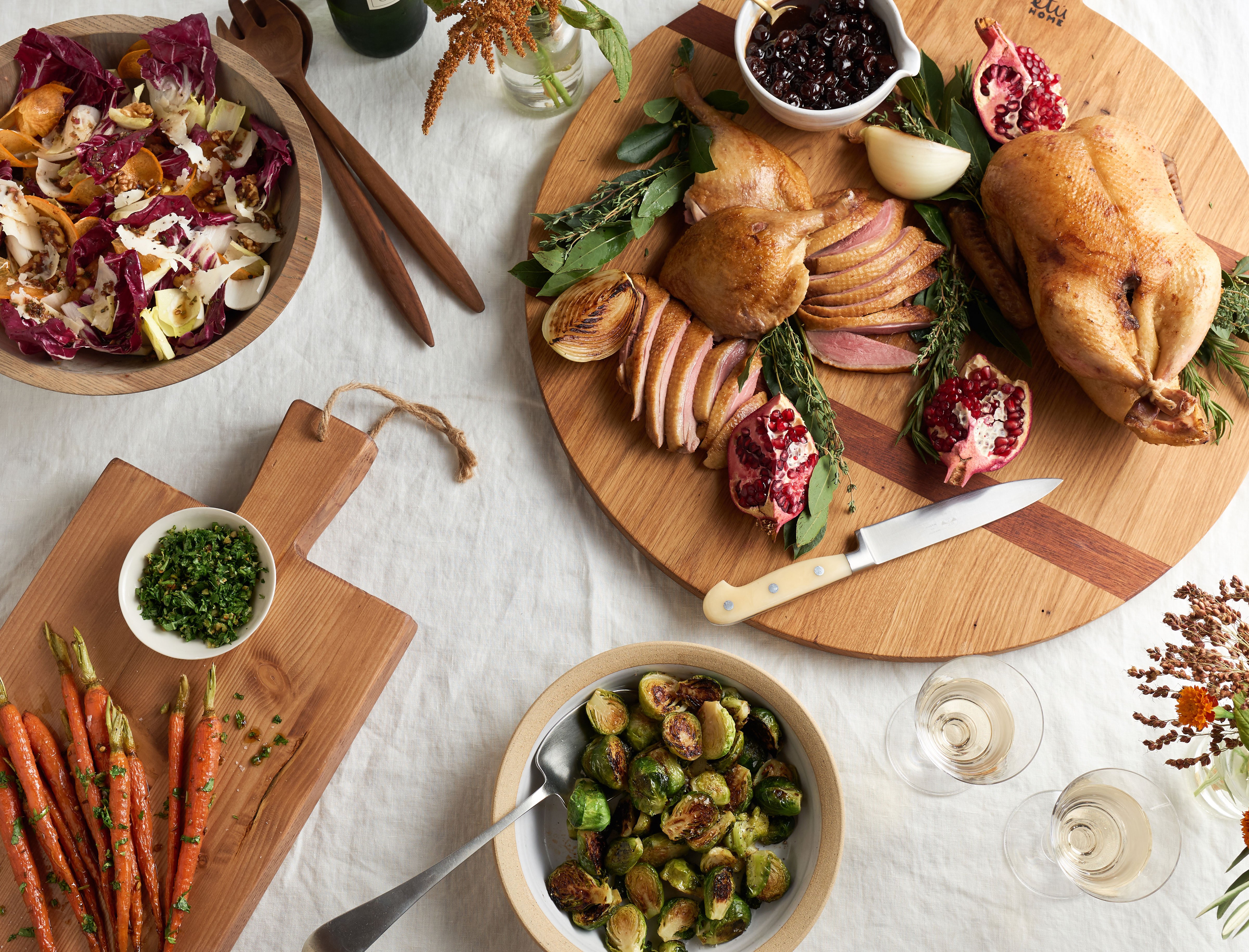 Tricks for Pulling Off a No-Stress Dinner Party

Hosting a delicious, elegant and impressive dinner party is easier than you might think…we promise. The key: sticking to a few basic rules that help keep your stress levels down and your party hat on. Below, the goop five—our tips for hosting a foolproof holiday dinner—plus one of our all-time-favorite menus.
1. Start with good ingredients.
Quality ingredients like local, seasonal vegetables, and organic, pasture-raised poultry and meat already taste so delicious they require very little extra work (which translates to minimal prep time).
2. Skip plating in favor of a more casual, family-style meal or buffet.
Arrange food on large, beautiful boards and platters, and let guests serve themselves. Not only does this style of service create a more communal atmosphere, it also cuts down significantly on dishes.
3. Choose one show-stopping main course and plan a simple menu around it.
Focus your energy on one stunning main, and then supplement with simple sides that can mostly be prepped in advance.
4. Buy dessert.
Instead of spending precious mental (and oven!) space this year deciding what kind of pie to make, outsource dessert to your favorite local bakery or grocery store.
5. Put someone else in charge of booze.
You'll be busy carving ducks and roasting carrots, so enlist a couple of friends to buy the wine and ensure guests' glasses are full.
The Main Attractions