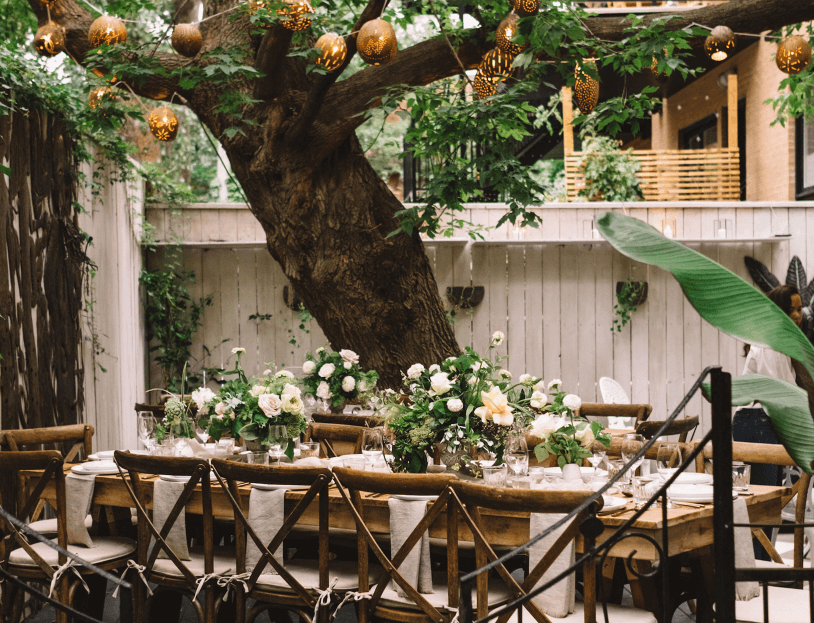 To Canada, with Love:
A Celebratory Dinner in Montreal
While we've been shipping our goop favorites to Canada since early 2018, we haven't traveled up north nearly as much we'd like. So last week, we headed to Montreal. A longtime favorite place of GP's, the city is dazzling—and it was the perfect place to meet up with some great friends and colleagues for an intimate dinner. We chatted all things goop and wellness, while we sipped cocktails and ate jerk chicken and vegetable stew under the Canadian night sky.

And we're thrilled to say that we'll be doing more pinging around Canada. Our next stop is Vancouver, for our newest In goop Health summit, on October 27. We'll be dropping into the city's iconic Stanley Park Pavilion for a more intimate day of wellness, hosted by our chief content officer, Elise Loehnen.
Zoë Bedos-Trudeau, Annie Horth, Maripier Morin, and Mitsou Gélinas.

Cinq à sept.

Best seats in the house, on the terrace of Agrikol.

Patrizia Dri and Anick Beaulieu chat with goop's chief
marketing officer, Andres Sosa.
Seafood ceviche
tossed with pepitas.

Chef Paul Toussaint at work.

Our host, GP.

On the menu:
Haitian jerk chicken,
vegetable stew, and
mango mousse.

GP and our chief content officer, Elise Loehnen.

Dinner under the stars.
Special thanks goes out to:
Our friends at Agrikol.