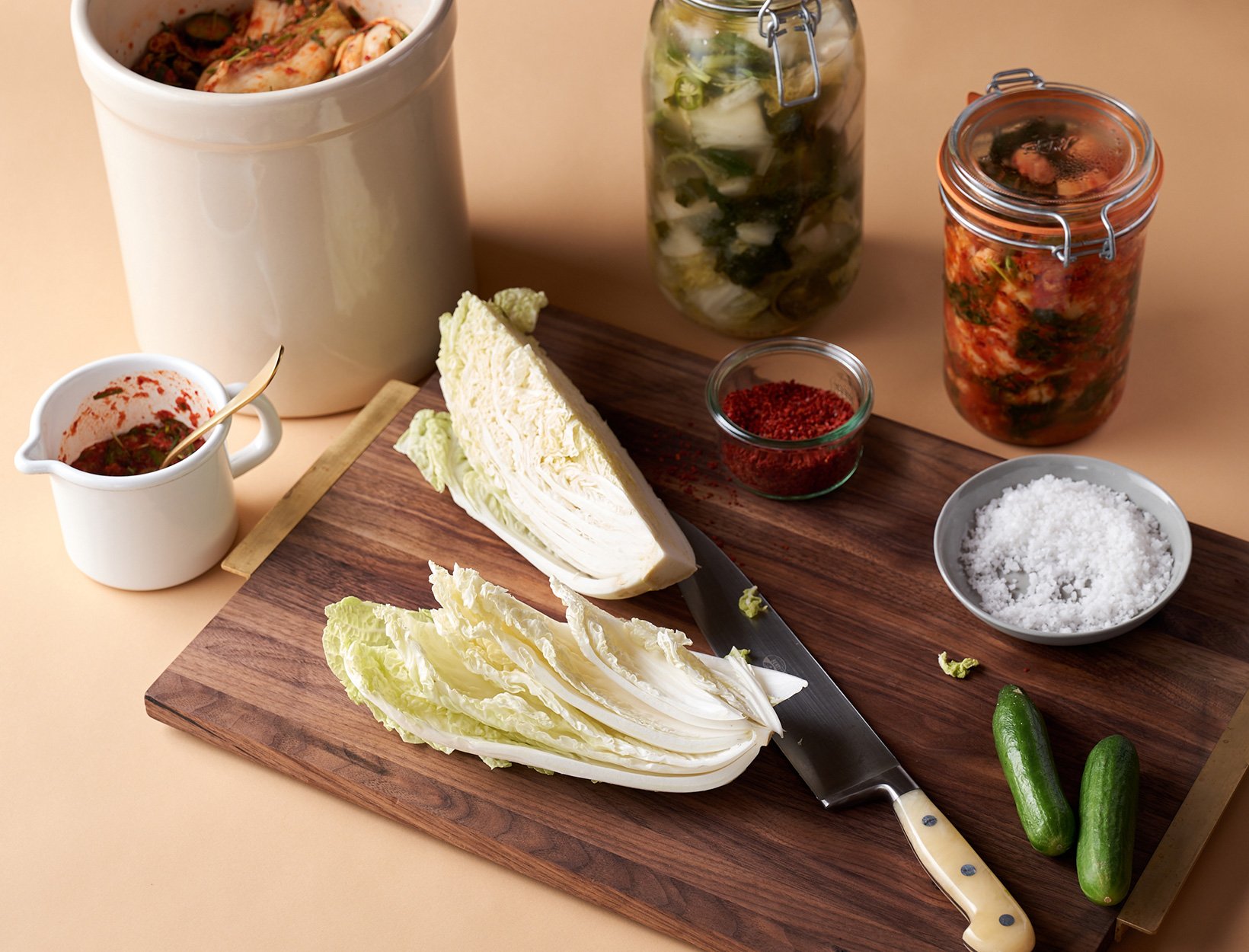 3 Very Good Reasons to Host a Kimchi Party
We eat a lot of kimchi here in the goop test kitchen. As in, A LOT. While we've always liked the idea of making our own, busy schedules, lack of proper equipment, and fear of a stinky fermented failure kept us from attempting it. But with the arrival of this gorgeous fermentation crock in the home shop, we decided it was time to go for it.
Lucky for us, one of our incredible food stylists, Caroline Hwang, is something of a kimchi whisperer. Hwang, who learned the techniques from her mom, shared three of her favorite recipes—one basic Napa cabbage, one fun twist made with cauliflower, and one light and refreshing "water kimchi," which is best served during the warm summer months.
None of these recipes are difficult (we promise!), but they are a little time-consuming and labor-intensive—so we highly recommend a kimchi-making party. Tell everyone to bring a crock or two (glass jars work, too), double or triple the recipes, open some wine, and get ready for some serious probiotic goodness.
"This is a different take on kimchi, but my mom always taught me you can kimchi almost anything."

"Traditional kimchi is made with Napa cabbage, and there is another type made with just cucumbers, but to get the best of both worlds I decided to combine them here."

"In the hot summers, the sweet and sour brine is sipped with a spoon to keep us cool."