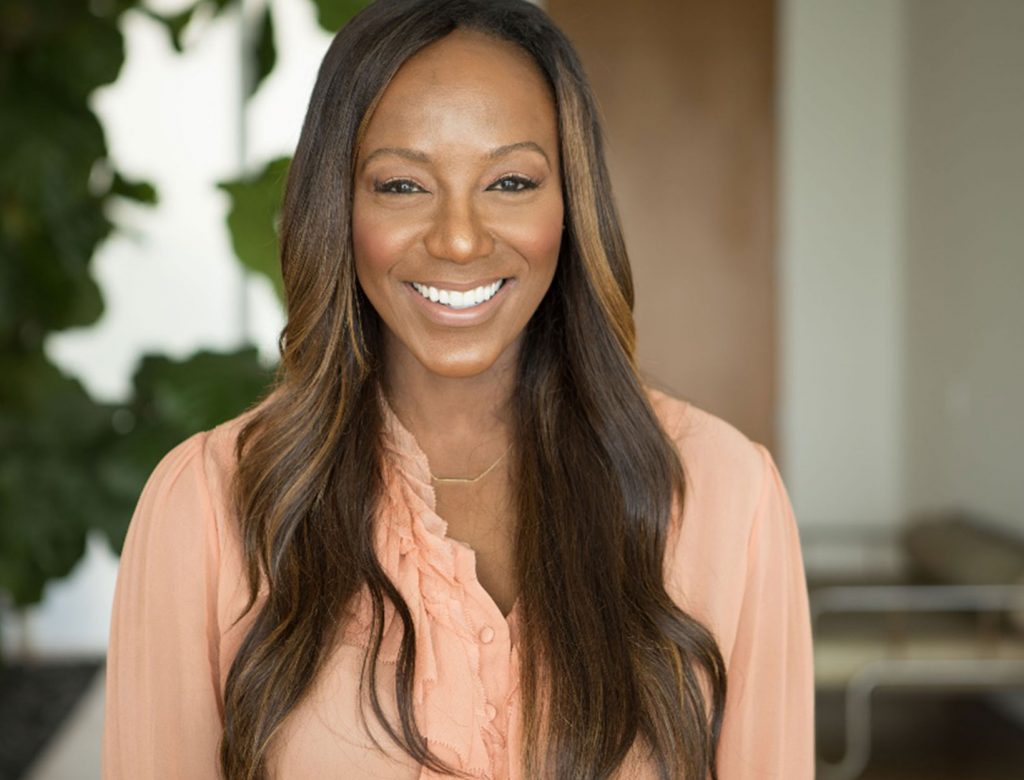 This Woman Will Make You Want to Host a Dinner Party
FEMALE FOUNDERS
This Woman Will Make You Want to Host a Dinner Party
Perhaps the only upside to workplace inequality is it has driven a lot of amazing women out of corporate America—and straight to the helm of their own companies. We decided we didn't want to just cheer them on anymore. We wanted to meet them and interview them and write about them. With that, we give you: Female Founders, a column featuring women who create, design, and inspire.
There are some brands on goop that are just OG: the lines and collections we turn to when we're looking for an outfit upgrade, a kitchen upgrade, an anything upgrade. They're also the ones that make gifting and entertaining really easy. Which is where California-based home-goods brand Caravan comes in.
The line, started by husband-and-wife team Gaura and Kamilah Tibbitts, is like a road trip to Provence without leaving your living room. Everything from the linen towels to the glassware is infused with rustic charm and impressive utility. "The collection reflects the spaces we want to create for our guests," explains Tibbitts. Not to mention "how we live our lives."
We approached Caravan about creating three only-on-goop pieces to round out our home shop and gift guides. GP and the team just had a few requests: The pieces should look beautiful together and make great gifts, and if they're made of marble and brass, all the better. There's a snow-white candleholder that can hold either a candlestick or a tea light, depending on what vibe you're after; an incense burner with a sturdy brass base that's also sized right for smudge sticks; and a gorgeously chic marble tray that elevates anything you place on it.
A Q&A with Kamilah Tibbitts
Q
How did Caravan get its start?
A
Caravan was born out of our printed-linen brand, Couleur Nature. We saw that there was a desire for a brand that was functional but also worked for different design schemes.
---
Q
You and your partner, Gaura, run the business together. How do you divide responsibilities?
A
I handle all the operations of the company, as well as our brand strategy. Gaura oversees manufacturing and national sales. We collaborate on the design.
---
Q
What surprised you about starting a business?
A
In the beginning, I was surprised by how many responsibilities I had to juggle and how many hats I had to wear. Twenty years later, I am still surprised by how many hats I have to wear.
Q
Who are some of your mentors and other companies you admire?
A
I am fascinated by brands that have defined who they are based on their core values and communities. Peloton is on the top of my list for fitness, and goop is a go-to for home and lifestyle. I also love the concept of Chillhouse in New York City.
---
Q
What have been the biggest challenges so far?
A
The constant need to pivot, adjust, and reexamine. Whether you're talking about marketing strategy, office culture, or planning, you cannot become paralyzed by the status quo or have a "this is how we have always done it" mentality. It's vital to constantly welcome feedback and be willing to change.
"You cannot become paralyzed by the status quo or have a 'this is how we have always done it' mentality. It's vital to constantly welcome feedback and be willing to change."
Q
What informs the collection?
A
Gaura and I took a trip to Capri over the summer. Inspired by the sea, the cuisine, and the culture, we created storyboards and highlighted color palettes. We spent time simply people-watching—you can draw so much inspiration from just soaking up a different culture.
---
Q
What products fly off the shelves?
A
---
Q
What's the best advice you've received?
A
"No" is the start of the negotiation, not the end of it.
---
Q
What's next?
A
We're excited to launch a baby line next fall. So many of our customers have relied on us for entertaining, and helping them as they start their own families is the logical next step.