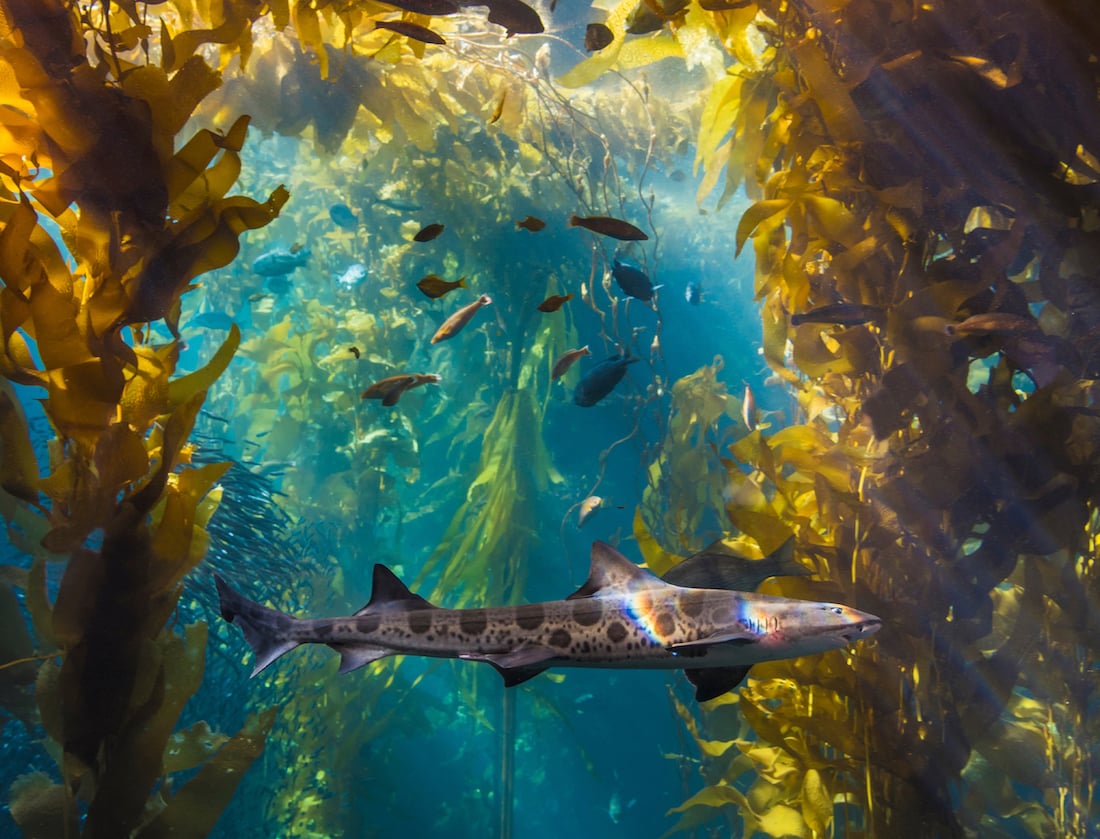 Courtesy of the Monterey Bay Aquarium
11 Things to See and Do—from Home—on the Weekend
11 Things to See and Do—from Home—on the Weekend
There are still ways to make it feel like a weekend, even when you're spending most of it in the exact same surroundings you spent the rest of the week in. From a night at the opera to a journey through an Alaskan fjord, here are eleven ideas for making the most of your downtime…without ever leaving the house.
But first: There are a few tools that will enable or enhance many of these experiences.
Video chat options abound. These three work well for large groups, and you can connect to all of them from your phone or your computer. Zoom and Google Hangouts allow you to chat face-to-face with up to twenty-five people, and both allow you to share your screen (helpful if you're playing a board game). FaceTime allows you to video chat with up to thirty-two other people.
No more squinting into a 9:16 screen to watch the free concerts (thanks, John Legend), mocktail master classes (see below), and daily episodes of Bradbucks (if you don't know, check out @bradgoreski). IG Stories for Instagram and IGTV for Instagram are Chrome extensions that allow you to view Instagram Stories and IGTV, respectively, on your computer.