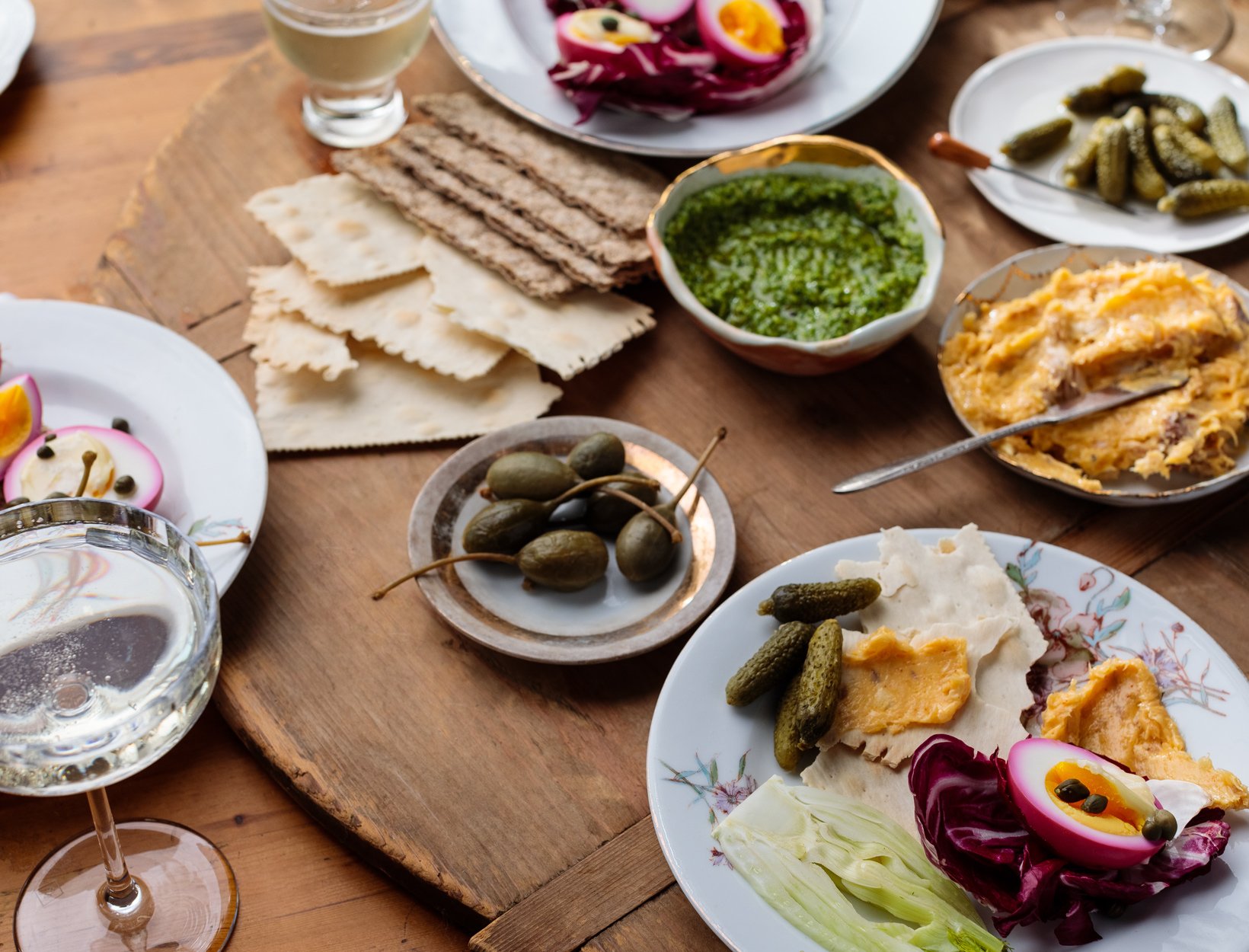 The Vesper Board Is the New Cheese Plate
Ever since the Kitchen Healer taught us how beautiful a board full of little snacks could be, we've been slicing up appetizers and displaying them on a board at every opportunity. The German version, called a vesper board, is next-level—especially as executed at the dreamy upstate NY restaurant Brushland Eating House.
In lush and beautiful Bovina, New York, Sara Elbert and Sohail Zandi own and operate our new favorite restaurant. We love the design, the atmosphere, and of course the inventive food—of which the vesper is definitely the centerpiece.
The idea behind the vesper is a feast of small bites that spares the host the heat of the kitchen and affords more time for aperitif sipping. Abundance and balance are key; here, savory smoked-trout butter and broccoli rabe pesto contrast with rich yet briny pickled deviled eggs; a bright, fizzy Montenegro spritz; and a delicate, not-too-sweet olive oil lemon cake. Round out the spread—filling every inch of the board—with your favorite breads, crackers, charcuterie, or any other seasonal farmers' market treasures you can dream up (late-season tomatoes and figs would be spectacular right now). Serve a vesper board as a Friday-night appetizer, a Sunday brunch, or any meal in between. The only rule: There's no such thing as too much. Pile high, spread out, and dig in.
The Makings of a Brushland Eating House Vesper Board