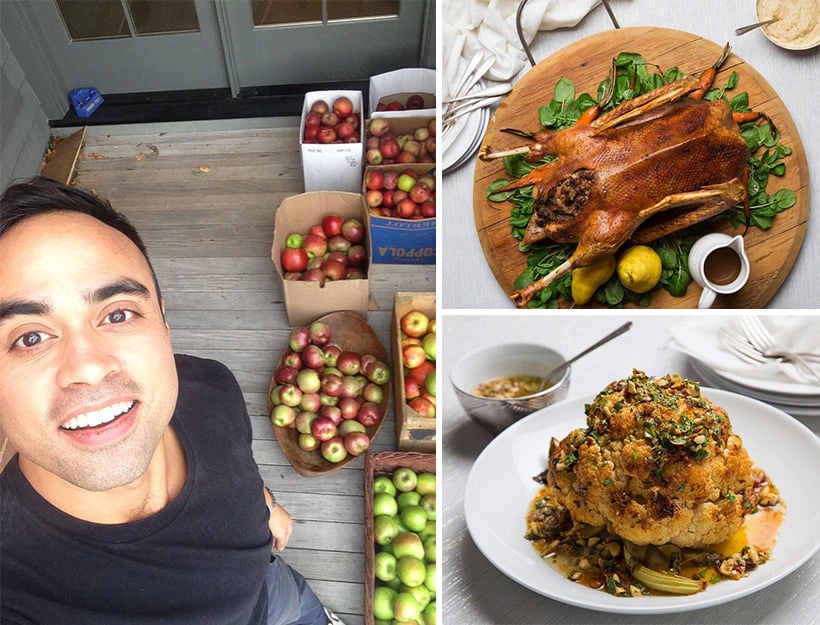 The Ultimate Holiday Dinner Party Menu (and How to Pull it Off)
Chef-friend Kevin Mikailian—who has spent plenty of time behind the stove in both restaurants and private homes—is the kind of buddy you always want on speed dial: He can pull off any dinner party and make it look ridiculously easy and fun. Below are his tips and strategies for staying organized and maintaining sanity on the big day, plus some fun traditional English recipes for a seriously impressive Christmas feast.
Holiday Entertaining Tips from Kevin Mikailian
Being a chef, I cannot remember a Christmas where I didn't cook someone else's meal, be it in a restaurant, a private client's home, or at a friend's, who cunningly invited me to their house for Christmas lunch. I have learned a thing or two about how to do it and, more importantly, how not to do it. These tips will not only elevate you to demi-god status, but will keep the sweat off your brow on the crucial day, allowing you to enjoy yourself just as much as your guests.
Firstly, the menu that you make will undoubtedly be huge.

This is fine. You should include everything that your little heart desires. Be ambitious, be opulent, include things that you have seen done and always wished you could have on your Christmas table. At this point I would leave the list overnight to marinate in your head, then come to it the next day with your sensible hat on. There is no sense in sabotaging yourself at this early stage with things that you do not have the resources to do, be it skill set, or equipment, or fridge space.

Get ahead on some of the holiday menu items.

You will be surprised by how much can be scratched off your prep list before the big day. Things like sauces can all be made well in advance then refrigerated or even frozen to be thawed out the day before. Your roast potatoes can be prepared the day before: par-boil, lather in goose or duck fat, and then put on a tray ready to be popped into the oven, after the bird is out and resting, of course. Pretty much all of your vegetables can be prepared to some degree the day before. The pastry for the essential Christmas "afters" can me made up to a month in advance and frozen, then thawed out a couple of days before production begins. I would get the little elves, a.k.a. the children (anyone's will do), involved in assembling. It's fun for them to get involved and lets face it: it's as easy as making pie!

Don't be ashamed to cheat on ingredients.

These days we are surrounded with posh food shops stocking artisanal ingredients and making finished products that were once only found in the domain of the best of restaurant kitchens.

Finally, delegate.

There is no shame in asking for help. Inviting friends to get involved is not only sensible, but it allows your guests to share the glory. It will promote discussion and they will be able to show off some of their skills whilst taking the stress away from you. Someone has got to be a good mixologist. Let him or her take the helm of mixing cocktails or even just pouring the Champagne. There might be someone in your crew who makes the bomb corn bread. Give that dish to them to lovingly make. This will all work to elevate the overall standard of the meal, which is often the biggest of the year.

Of course if you would like to make it really easy for yourself, you can just hire me, I will sort it for you.
Holiday Dinner Party Menu Ideas