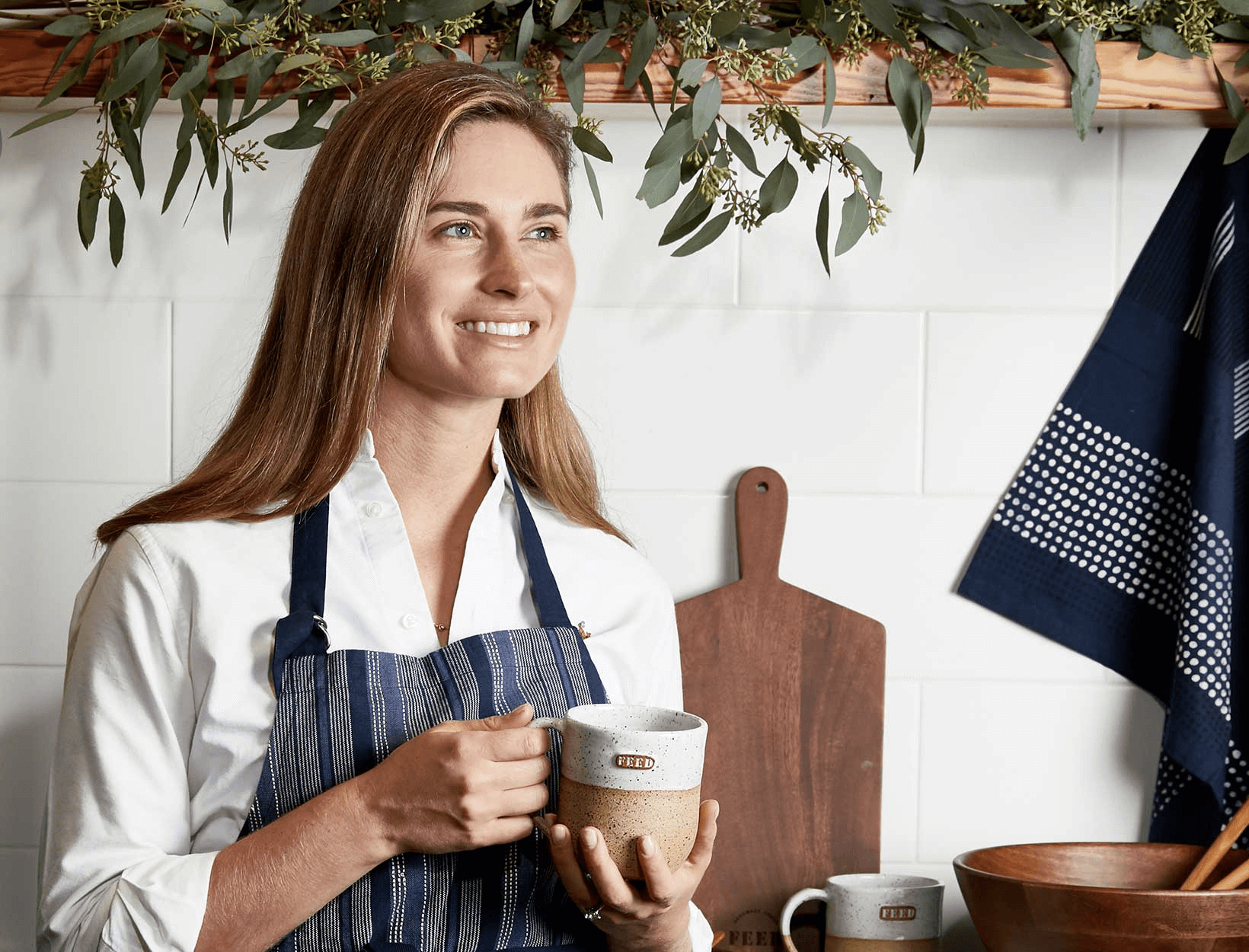 The Power
of Sharing a
Meal and
Giving Back
Lauren Bush Lauren was in college when she had the idea for an initiative to fight childhood hunger after seeing it firsthand while traveling with the World Food Programme. "World hunger is one of those causes that isn't top of mind for many," explains Bush Lauren, who is a philanthropist, a CEO, and a cofounder of FEED. "It's abstract. It's overwhelming. But it is so pervasive abroad as well as here in America."
Back in 2007, Bush Lauren created a burlap tote bag that would both raise awareness and help feed schoolchildren with proceeds from its sales. To say that her initiative has taken off is an understatement: To date, FEED has provided kids with 107,532,896 meals and has expanded from bags to accessories and home goods through partnerships with West Elm, Williams Sonoma, and Pottery Barn. Now Bush Lauren is turning the focus to FEED Home, the line's first-ever in-house collection of homewares handcrafted by artisans from around the world. "I wanted to introduce specific pieces and focus on home goods that are directly related to food, cooking, entertaining, and eating," says Bush Lauren. "So as you're preparing a meal, you're also being mindful of the fact that others are hungry, and there are small ways to help give back."

FEED Home includes ceramic mugs; handwoven baby bibs, aprons, and tea towels; and beautiful, hand-stained wood serving bowls and boards. The approach was purposeful, as with everything FEED releases. The collection features different techniques, uses all-natural materials, and showcases and supports the work of artisan groups from India to Thailand to FEED's own backyard (Brooklyn). The idea of sharing a meal is twofold for Bush Lauren. What she hopes is that the collection will not only gather people around the dinner table but also spark a conversation around the fight to end world hunger: "Our motto is that we believe you have the power to bring many people together, and together we have the power to bring food to many," says Bush Lauren.

To see the entire collection, visit FEED.