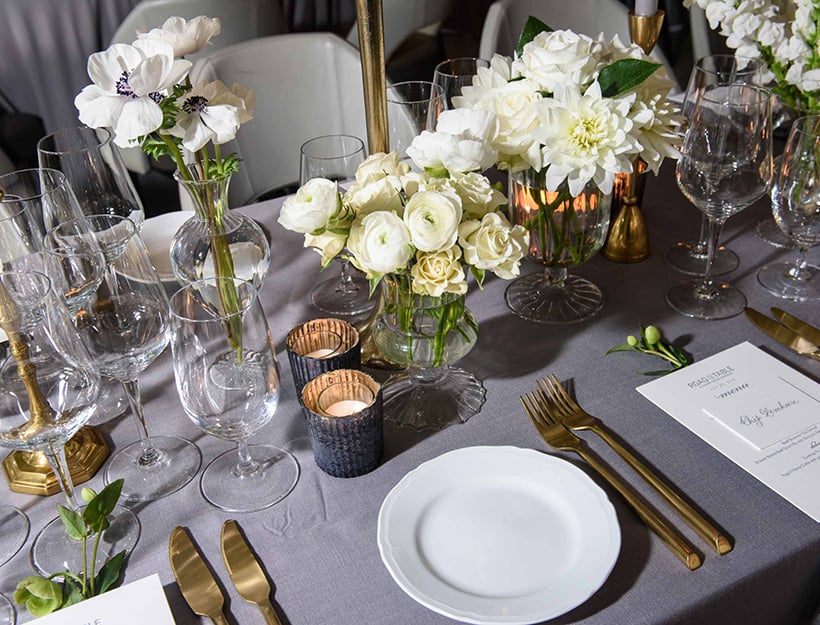 The Kickoff: GP & Mario Host a Dinner
To give the goop x Cadillac Road to Table event series the liftoff it deserves, we hooked up with longtime GP pal Mario Batali to co-host a good old fashioned dinner party—but not before guests got to go on a Cadillac XT5 test drive, which began at the Whitney museum and ended at Batali's newest restaurant, La Sirena. The Batali-curated feast of tricolore salad, handmade agnolotti, and other Italian delicacies was accompanied by wines from The Bastianich Winery and ended with a sweet takeaway from Mast Brothers chocolate. Next stop for Road to Table: Chicago!
A fleet of Cadillacs waiting
to whisk guests from the
Whitney to La Sirena.
Goop CEO Lisa
Gersh and her
sweet ride.

Team goop cleans up nice.

#Bosslady in David Koma.

It's wine o'clock at
La Sirena.
Of a Kind's Claire
Mazur and Erica Cerulo.
Scout the City blogger,
Sai De Silva.

Bronson Van Wyck.

Our gracious hosts, GP and Mario Batali.

Mimi Brown's impeccable florals
complete the tablescapes.

Second course is served.

Rachelle Hruska MacPherson.

Old school beef braciole. 

Caryn Prime and Anne Keane. 

Neil and Rachel
Blumenthal, of Warby
Parker and Cricket's
Circle respectively.

Zanita Whittington.

The Dannijo sisters, Danielle 
and Jodie Snyder.
The sweetest
goodbye,
courtesy of
Mast Brothers
chocolate.
Recipes
Rather than emulsifying this simple vinaigrette, we mix it just before serving. An emulsified vinaigrette would cloy to the leaves of hearty greens like these, but this broken dressing just lingers on the lettuce. Make sure to use high-quality olive oil—you'll taste the difference.

Fresh pasta isn't the sort of dish one might make regularly at home, but if you have extra corn from the farm stand, it's really worth the effort. Make a big batch on a lazy weekend and freeze in batches (pasta can stay in an air-tight container dusted with semolina for three weeks)—that way you can enjoy these morsels of summer flavor well into the fall.

This dish is a celebration of summer squash. We build a ragu using the flesh of the vegetable, sautée slices, and garnish with a julienne. It is the season reincarnate.