The goop Guide to Thanksgiving
Written by: Caitlin O'Malley
|
Published on: November 16, 2018
|
Updated on: November 15, 2023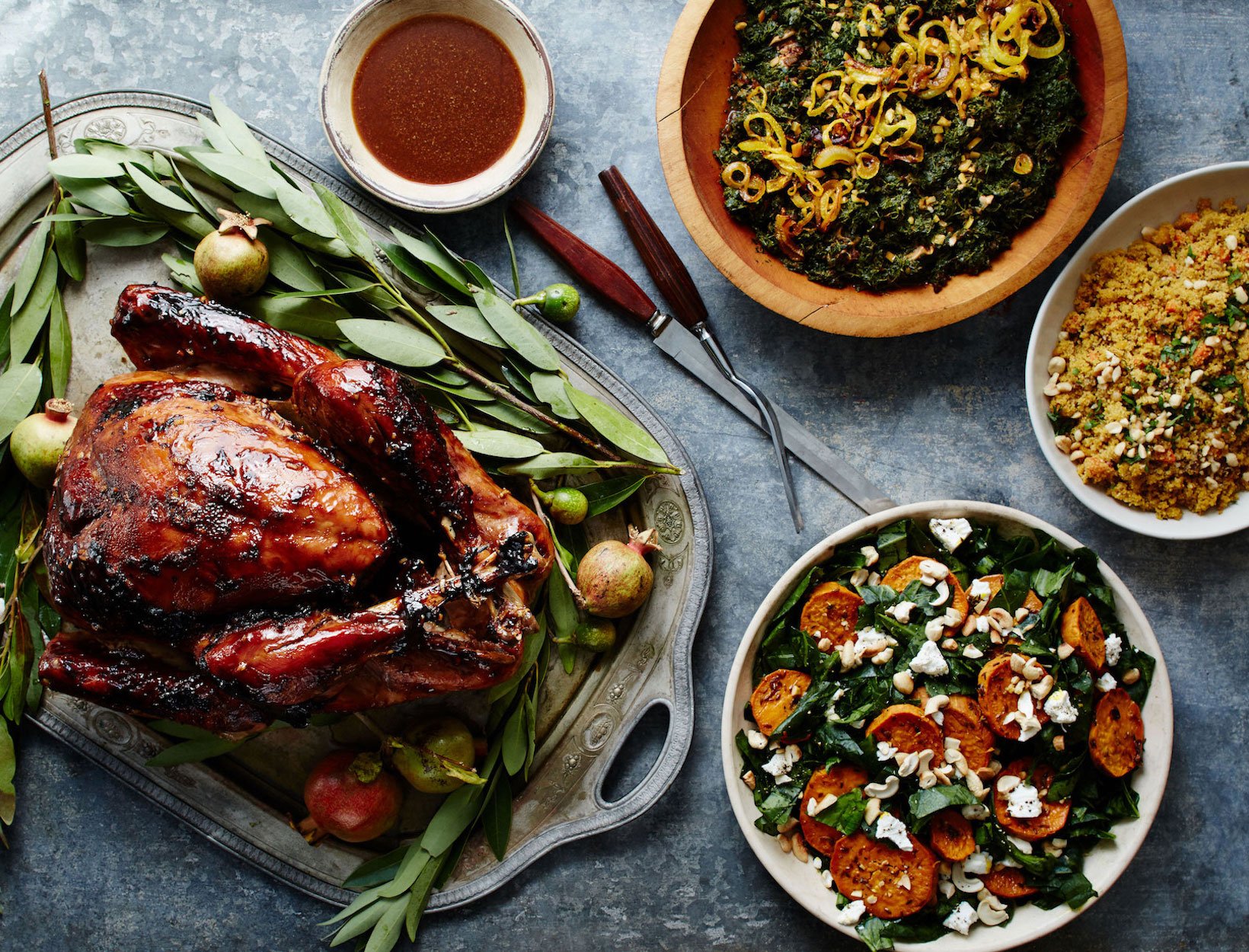 A fail-safe holiday recipe is a precious thing, particularly if it can feed a crowd, be made ahead, and please the dietarily restricted (along with, of course, tasting absolutely spectacular). Our rather thorough catalog is full of such recipes, so we've collected them here to make planning your menu as easy as possible. There are quicker ways to roast a turkey, it turns out, and there are brilliant alternatives to turkey. There's homemade cranberry chutney, wonderfully spiced and tart-sweet; epic vegetable sides; pressure-cooker turkey stock for soup; essential turkey gravy that we like to make a double batch of so we can freely sauce our sammies the next day; and more. The recipes below are all-time favorites.
COCKTAILS
Save the wine your guests bring to serve at dinner, and start things off with a fun, seasonal cocktail that showcases fall fruits like persimmon and pomegranate.
STARTERS
Skip the cheese and charcuterie board, just this once: Cheese straws and endive that gets dipped into crab salad whet the appetite without spoiling dinner, and they kick the proceedings up a notch.
FASTER TURKEY
Enjoy the turkey without devoting the entire day to roasting. Both of these recipes are fast and easy—and they totally deliver on rich, deep flavors.
NO-TURKEY ALTERNATIVES
Whether you're vegan, vegetarian, or just not into turkey, these alternative mains are at least as showstopping as the traditional bird.
STUFFING
GP's classic version is just the best. Somehow celery seeds make the dish utterly transcendent. For vegetarians, we've studded the stuffing with kabocha squash for extra autumnal goodness. Note: Premade gluten-free stuffing mixes have improved significantly in recent years, so feel free to try them with either recipe.
SALADS
You need at least one salad on your Thanksgiving table. Everything else is rich, creamy, and/or salty, so your palate needs the break. These four bright, beautiful, fresh salads are so delicious, even the salad-resistant will succumb.
ALL-STAR VEGETABLE SIDES
Fall produce is epic in every way. And these four recipes highlight that fact in the most delicious ways possible.
POTATOES
We're team crispy-roasty when it comes to potatoes, whether they're sweet or Yukon Golds.
SWEETS
If you're hosting, let your guests bring dessert. If you're a guest, make one of these—your host, not to mention everyone else, will really, really love you.