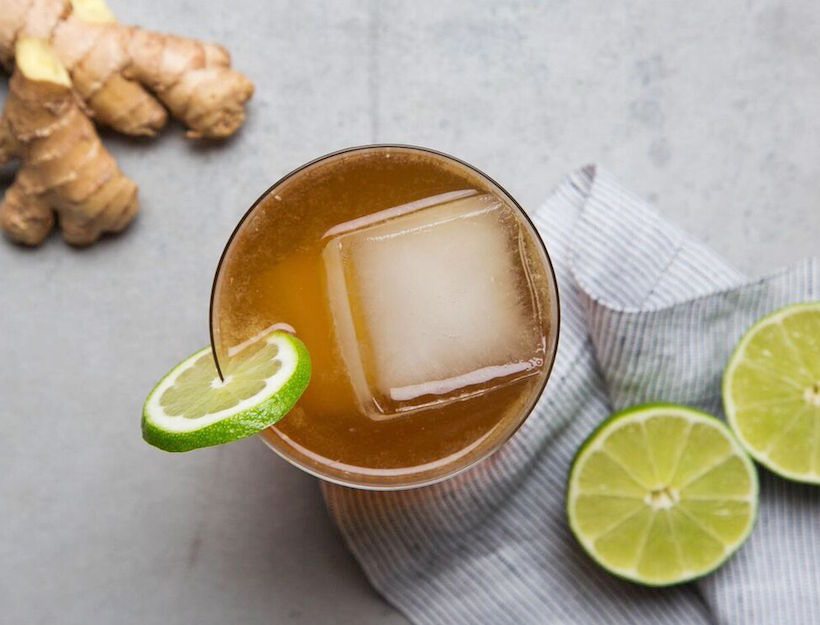 The DIY Cocktail Bar
We're always interested in elevating our cocktail game beyond the typical martini (though we do make a good one)—and there's no better time to pick up some new mixology skills than the holidays. Below, four easy ways to amp up some classic cocktails that are both impressive, and simple to execute.
Gingerette is a spicy ginger simple syrup and the secret to the easiest and most delicious homemade ginger beer. Make a big batch of this (adjust the amount of sugar and ginger to suit your tastes) and simply add seltzer water when ready to drink.

Candied lemon slices are easy to make and elevate any citrus-based cocktail. They're also perfect for garnishing desserts. For this twist on a classic French 75, we used the candied citrus as a garnish and the leftover simple syrup from cooking them in the drink itself.
Shrubs are fruit, vinegar, and sugar infusions and seem to be all the rage at cocktail bars these days. Turns out they're super easy to make, and you can use any fruit you'd like. Here we experimented with pear, vanilla bean, and whisky to make what just might be our new favorite cocktail.

This twist on the classic gin gimlet might be better than the original.