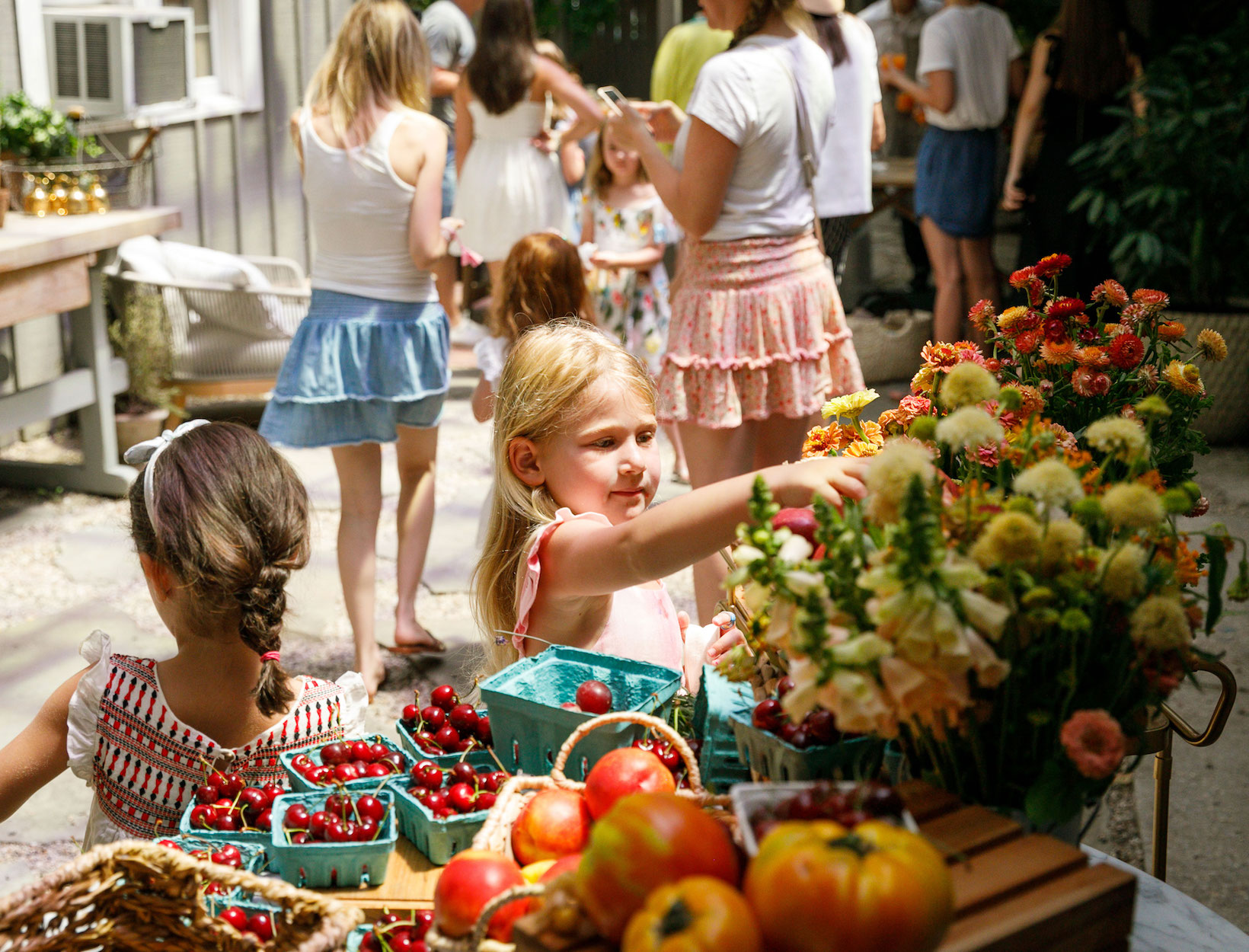 Summer in Sag Harbor: A Great Kids' Retailer, Healthy Ice Cream, and a Party at goop MRKT
It was ninety-five degrees, the humidity was so thick that our sunglasses slid down our nose, and the day was absolute perfection. goop recently hosted an event with Childrensalon, the designer kids' clothing retailer, at goop MRKT Sag Harbor for a day. And as was appropriate, the kids reigned supreme. They selected organic berries at a miniature farmers' market, they ate sundaes made with vegetable-infused ice cream (it's actually a thing, and it's really good), they had baseball caps embroidered with their initials, and a lot more. The event was hosted by one of our closest friends, Molly Sims, who mingled with the parents cooling down with kombucha cocktails. The afternoon was hot, full of energy, and occasionally a bit wild—in other words, the ideal summer day.
Special thanks to our friends at Childrensalon, Peekaboo Ice Cream, and Tiny Tags Jewelry.