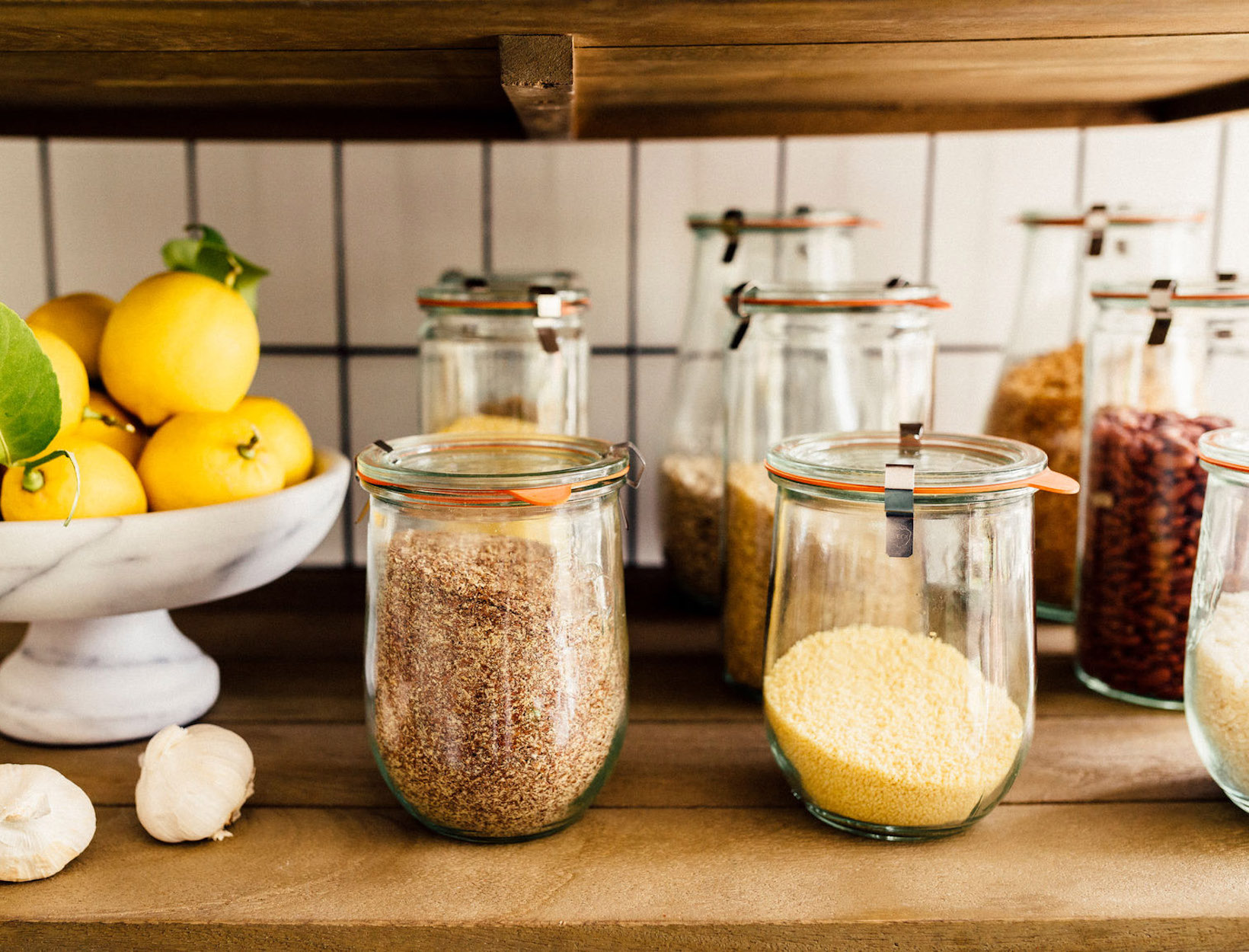 Stock Your Pantry for Unscripted, Impromptu Deliciousness
A well-stocked pantry can turn even the most fumbling noncook into a graceful host, one who's always ready with a cheese board, who accommodates extra guests with grace and ease. Do one big shop before the holidays set in, get multiples of everything (plus champagne, of course), and sail through December with calm confidence.
Let Them Eat Snacks
An impressive cheese board shouldn't require a special trip to the store. Keep some hard cheeses on hand in the fridge (aged Gruyère and Gouda, both super delicious, have long shelf lives), along with Marcona almonds, jarred olives, fig jam, and crackers in the cupboard, and you'll always be ready for impromptu cocktail parties, get-togethers, even a glamorous and festive first course.
Pantry Pasta
Olive oil, pasta, garlic, and chili flakes are the makings of a pretty solid pantry pasta. But we like to channel Colu Henry for a Back Pocket Pasta–worthy pantry: Anchovies, capers, olives, oil-packed Calabrian chilies, San Marzano tomatoes, pine nuts, and preserved lemons make it easy to throw together memorable pasta dinners at a moment's notice.
Easy Sweets
After a beautiful cheese board and a gorgeous pasta, end your night of unscripted entertaining with tea or coffee and a sweet bite. A rustic cutting board strewn with dark chocolate (broken into big chunks), plus dried dates and apricots sprinkled with flaky sea salt makes a perfect, not-too-sweet (and no-cook) finish.