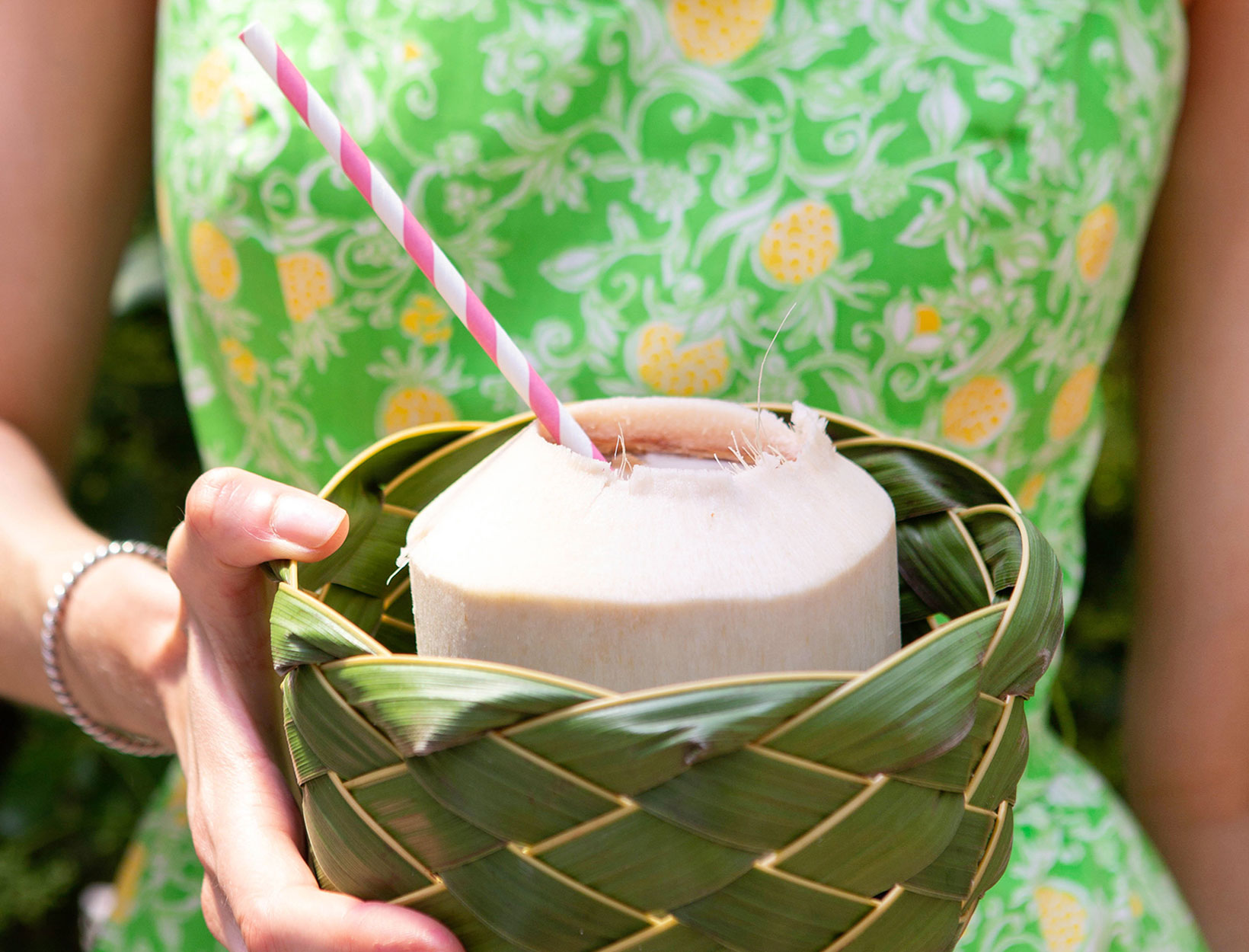 Rose-Colored Summer:
A goop x Lilly Pulitzer Afternoon
In partnership with our friends at

Summer may have just begun, but the launch of our goop x Lilly Pulitzer capsule collection already feels like a highlight we're not likely to forget anytime soon. To commemorate the occasion, we invited a few friends to channel the 1960s glamour that inspired the partnership at our summer pop-up in Sag Harbor. The pink-and-white Kiss Kiss print provided the perfect backdrop for a menu of summer hors d'oeuvres, including oysters dressed with flowers (pink, of course), shrimp cocktail on ice, fresh coconut water, and a menu of retro cocktails. GP greeted guests along with host Maria Baum, a Sag Harbor entrepreneur and board member of the Breast Cancer Research Foundation—in fact, a portion of the proceeds from the collection will benefit the BCRF. And that achingly chic hand-painted surfboard? It's up for auction at Baum's upcoming Paddle & Party for Pink event
If you're still looking to get your hands on a few goop x Lilly Pulitzer pieces, our Hamptons store will be open until September 3.
Lilly's libations.

Kiss Kiss, from Maria Baum.

4 Bay Street, Sag Harbor.

Summer daze.

Drinks on us.

Aw, shucks.

Guests Azeeza and Rehan Khan.

GP with Leslie Mann and Judd Apatow.

Personalized Beach
People straw bags.

Coconuts on tap.

Shrimp on ice.

Mira Fain and Heather Adams Van Der Mije.
A very special thank you goes out to our partner:
Prints Charming