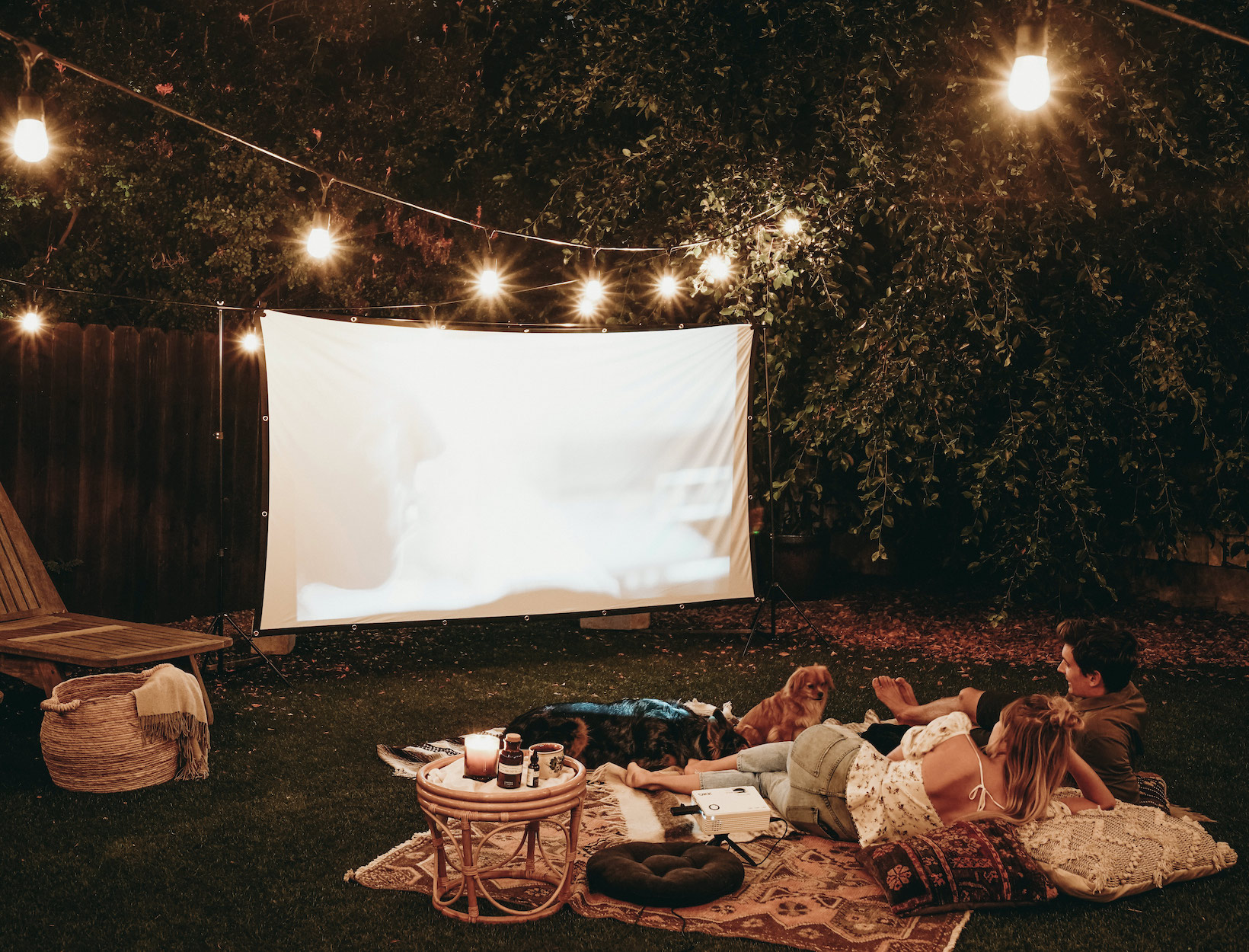 Photo courtesy of Alden Steimle
Concession Stand Recipes, Backyard Gear, and Classic Film Picks for Movie Night
In partnership with our friends at Miami Cocktail Company
One of the ultimate summer experiences is going to an outdoor movie screening. Or: bringing the entire experience to your own backyard with some gear, homemade concessions, and classic summer flicks.
THE CONCESSION STAND
The snack selection is just as important as the movie itself. And while cocktails aren't allowed at your average theater, your backyard is a safe space for imbibing. Miami Cocktail Company's Margarita Spritz is a summer star: Turns out bubbles, ginger, and elderflower make the most refreshing margarita. Plus, it comes premixed in cans—great for a contactless bar if you're making the night a social-distancing affair.
The rest of the menu is inspired by classic movie theater fare: popcorn, candy, and slushies included.
THE MOVIES
We curated an eclectic bunch—there should be something for kids, cinephiles, and surfers alike.
---
---
We hope you enjoy the products recommended here. Our goal is to suggest only things we love and think you might, as well. We also like transparency, so, full disclosure: We may collect a share of sales or other compensation if you purchase through the external links on this page.