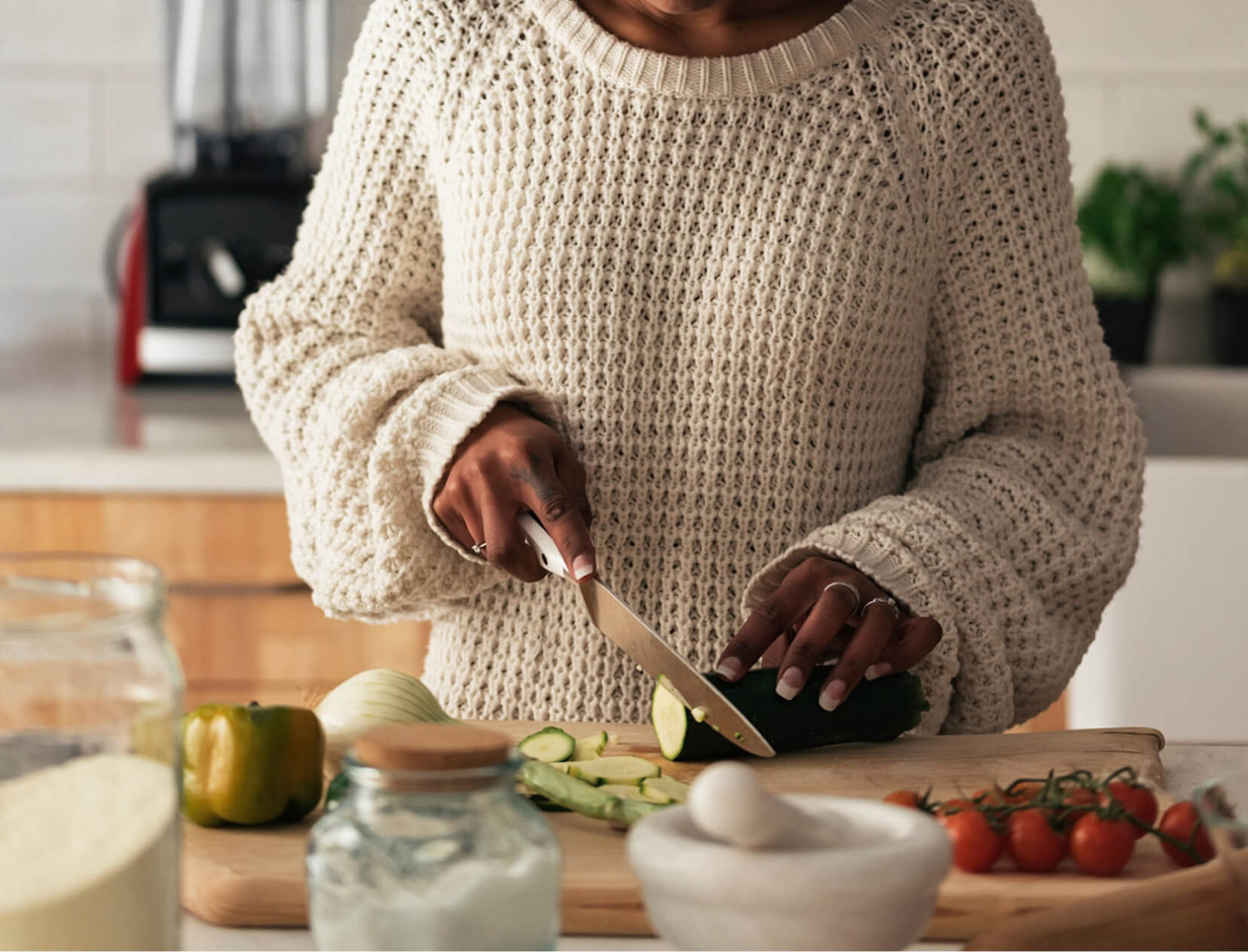 Holiday Recipes, Cookware MVPs,
and a Strategy for Leftovers
Holiday menu planning simplified: We narrowed down some strategies, some recipes, and all the gear you'll need to get the job done.
LASAGNA
One definition of the ultimate holiday meal: crowd-pleasing, crowd-feeding, and can be prepped entirely in advance. There are many lasagna options flavor-wise: You could keep it classic with a sausage ragu and fresh ricotta. Or lean into autumn and winter vibes with butternut squash and a creamy béchamel sauce. Bust out your favorite casserole dish—dinner would be a stunner in this creamy porcelain number from Dansk.
You might decide to take it to the next level and make your own pasta. Lasagna is a great starter pasta project since there's no fussy slicing or shaping—you just need to cut the dough down into sheets (we like this dough recipe). Simple pasta machines like the Atlas 180 are super reliable and user-friendly, and a bench scraper can help you handle and portion dough. Since pasta has only two ingredients, using good-quality ones is really worth it. Pasture-raised eggs from the farmers' market will have the deepest-yellow yolks and add richness. Flour blends created especially for pasta-making will yield that tender-chewy noodle—we really like the one from Hayden Mills.
ROASTS
Cooking up a roast makes the house smell amazing and the table look like a Norman Rockwell scene, and let's be honest: Your next-day leftovers sandwich will be epic. Properly cooking the main event can be intimidating, especially if you're new to cooking meat, but the Meater Block takes the guesswork out of the equation. This advanced thermometer has probes (multiple, in case you've got a few things going at once) that go into your meat and connect to an app on your phone to alert you when the food is done.
A roasting pan is traditional, but don't worry if you don't have one—a big Dutch oven or cast-iron pan will work for moderate-size roasts like this miso ginger chicken or cheat's porchetta. If you want to do a ceremonial tableside carving, Victorinox (you know, the genius behind Swiss Army knives) has a carving set that is both sleek-looking and highly efficient. Not into meat? A whole roasted cauliflower is a satisfying main and looks the part of centerpiece.
PIE
Whether it's a sweet potato pie, a savory lobster pot pie, an ornate lattice-topped apple pie, or a free-form strawberry rhubarb galette, there is no wrong way to pie. The trick is to make sure your dough is tender and flaky, and since speed and minimal handling are essential, we opt for a food processor like the Vitamix. The end game is to keep the butter in your dough as cold as possible, so it doesn't melt until it gets in the oven. Cold butter = flaky layers.
Once it's time to roll, we like the Normann Copenhagen rolling pin—it's got a nice weight and feel to it. The Hawkins New York utensil set has you covered on the fillings front: whipped cream, custard, stewed fruits—they will help you do it all. Oh, and if you're gluten-free, may we recommend Jeffrey Larsen's gluten-free piecrust.
LEFTOVERS
We all know the best part of holiday cooking has to be the leftovers and the amazing things you can whip up with them. Keep your food fresher longer with vacuum glass storage containers—we also use them for storing washed and prepped produce. Reusable food wrap is a smart swap for plastic wrap when it comes to wrapping up nubs of cheese or stray lemon halves. They're also ideal for maintaining the crisp crust on good bread without drying it out.
For the bits that aren't worth saving, consider the Vitamix FoodCycler—a simpler, faster, and odorless alternative to traditional compost piles. This countertop machine breaks down food scraps into ready-to-use fertilizer in a matter of hours.