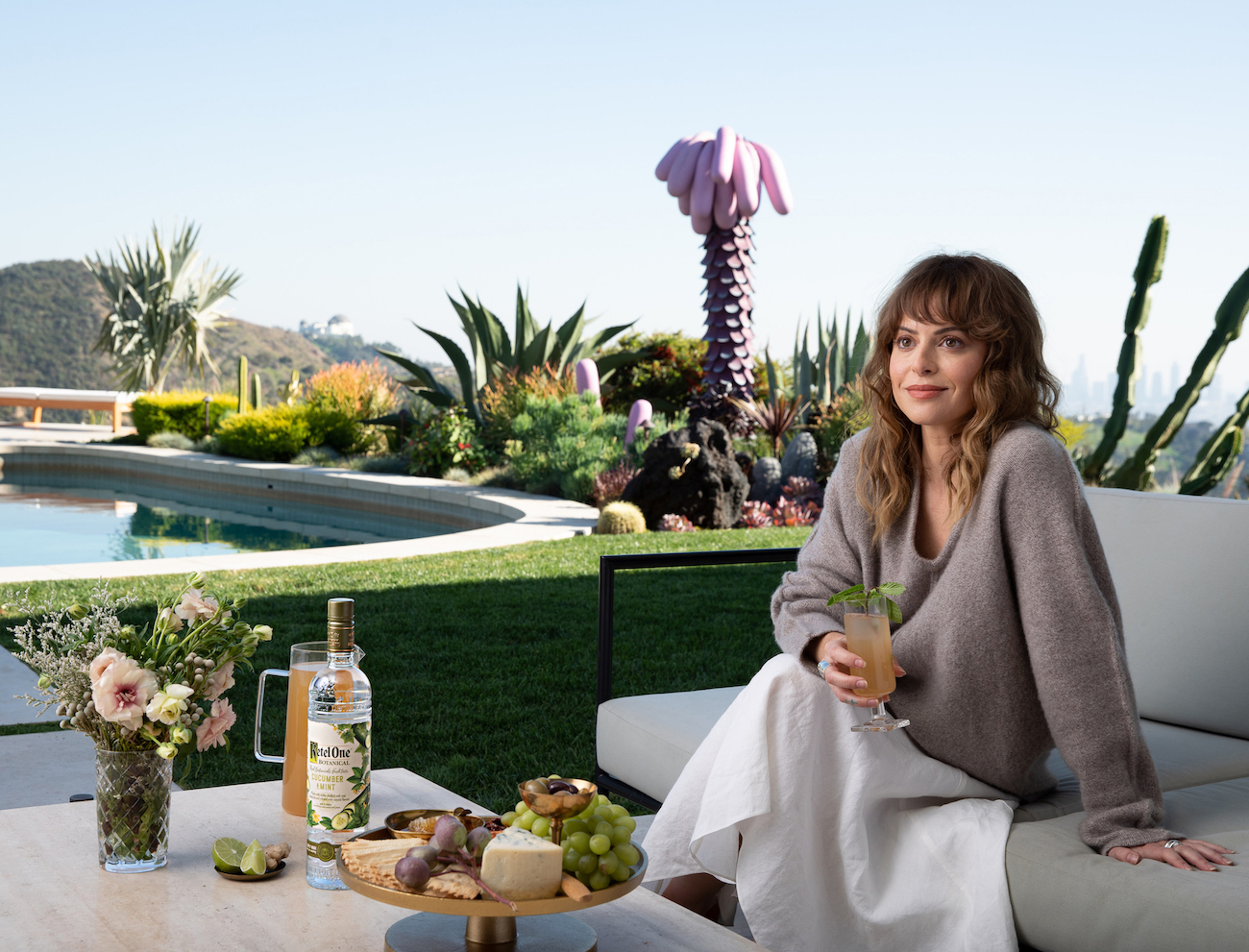 CO SWEATER (worn throughout), similar styles available on goop; JW ANDERSON SKIRT (worn throughout), similar styles available on goop, $790; SOPHIE BUHAI RING (worn throughout), goop, $650; MM DRUCK RING SET, goop, $265
How One Busy Couple Makes Entertaining Easy
In partnership with our friends at Ketel One Botanical
Sophia Amoruso is looking at some busy months ahead. The founder and CEO of Girlboss is gearing up for her sixth Girlboss Rally—a career, networking, and community summit—and the major entertaining that comes with it. Amoruso and her partner, Galen Pehrson, an artist and director, will be feeding and hosting a bevy of people both in and out of their LA home. Does she have any reservations? Not so much. "I've become a pro over the years at hosting friends and colleagues," says Amoruso. "And I'm excited to do it even more once spring and summer really kick into swing."
It's no surprise that she faces the challenge with such cool confidence: Amoruso and Pehrson rely on a few hard-and-fast rules that make entertaining so much easier—and ensure the night is a success. The first: Talk to everyone and be the most welcoming. "Make your home an endless bounty of food, drink, and conversation and they will never want to leave," she says.
Duly noted.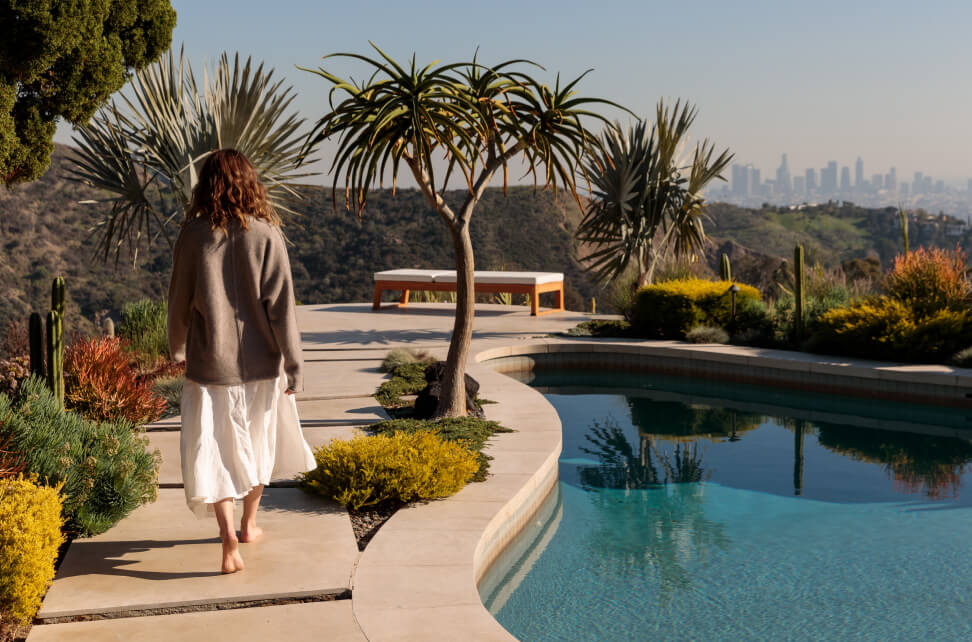 Always be prepared. This means having small bites out when guests arrive—and making sure the main course is completely prepped. "It's shocking how much more smoothly entertaining goes when onions are diced, meats seasoned, and spices mixed," says Amoruso.
Keep it cool with cocktails. "It gets hot in Los Angeles, so Ketel One Botanical is a great option to keep things feeling fresh in the summer," she says. "I love a simple cocktail with a little soda water and an orange peel."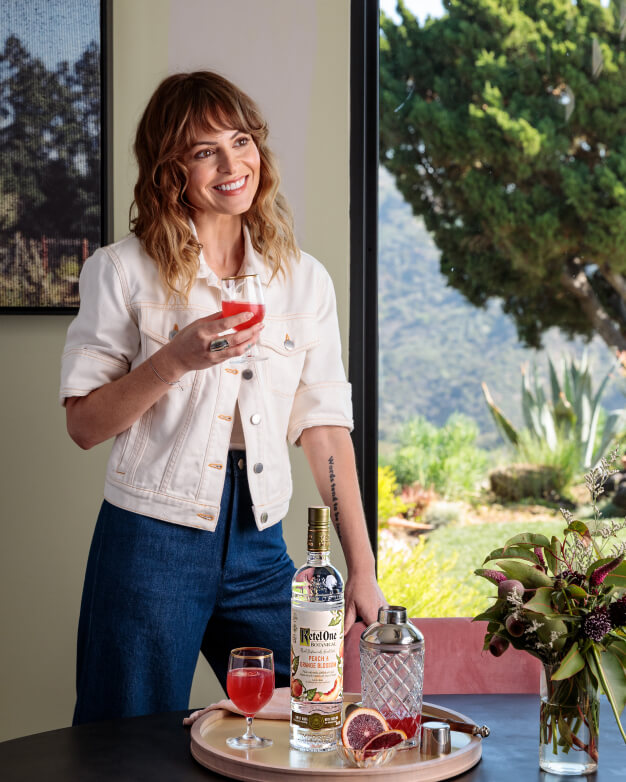 JW ANDERSON JACKET, goop, $790; ATM ANTHONY THOMAS MELILLO TEE, goop, $68; G. LABEL NOLAN WIDE-LEG DENIM CULOTTES, goop, $325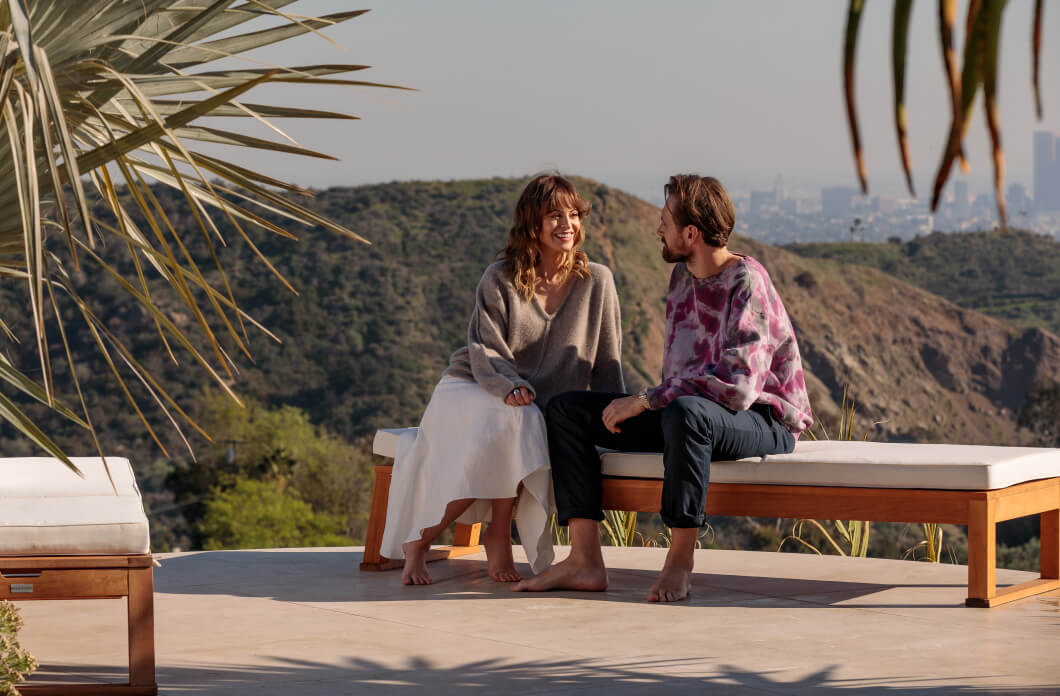 Play the right music. Your playlist should help create the ambiance you want, says Amoruso. And read the room before it fills up.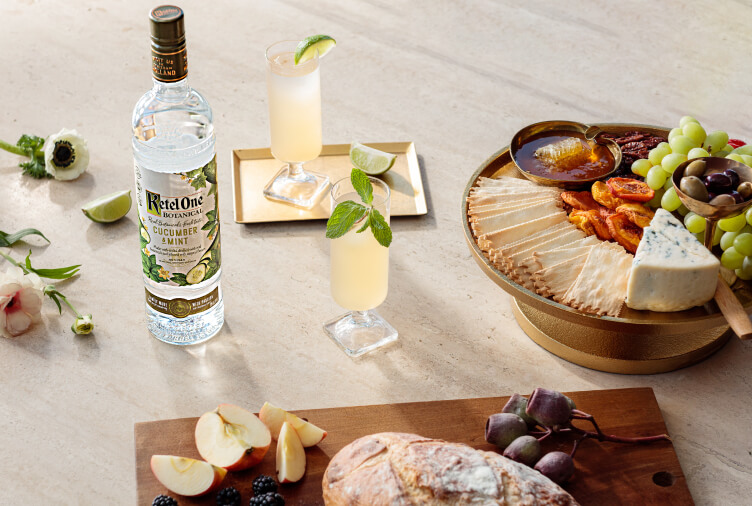 A cheese and charcuterie board is a great way to start off. Amoruso likes to arrange thickly sliced salami with prosciutto and "then toss in grapes, fig jam, dried apricots, pickled vegetables, hard and soft cheeses, baguette, and honeycomb," she says.