How to Assemble the Perfect Bar Cart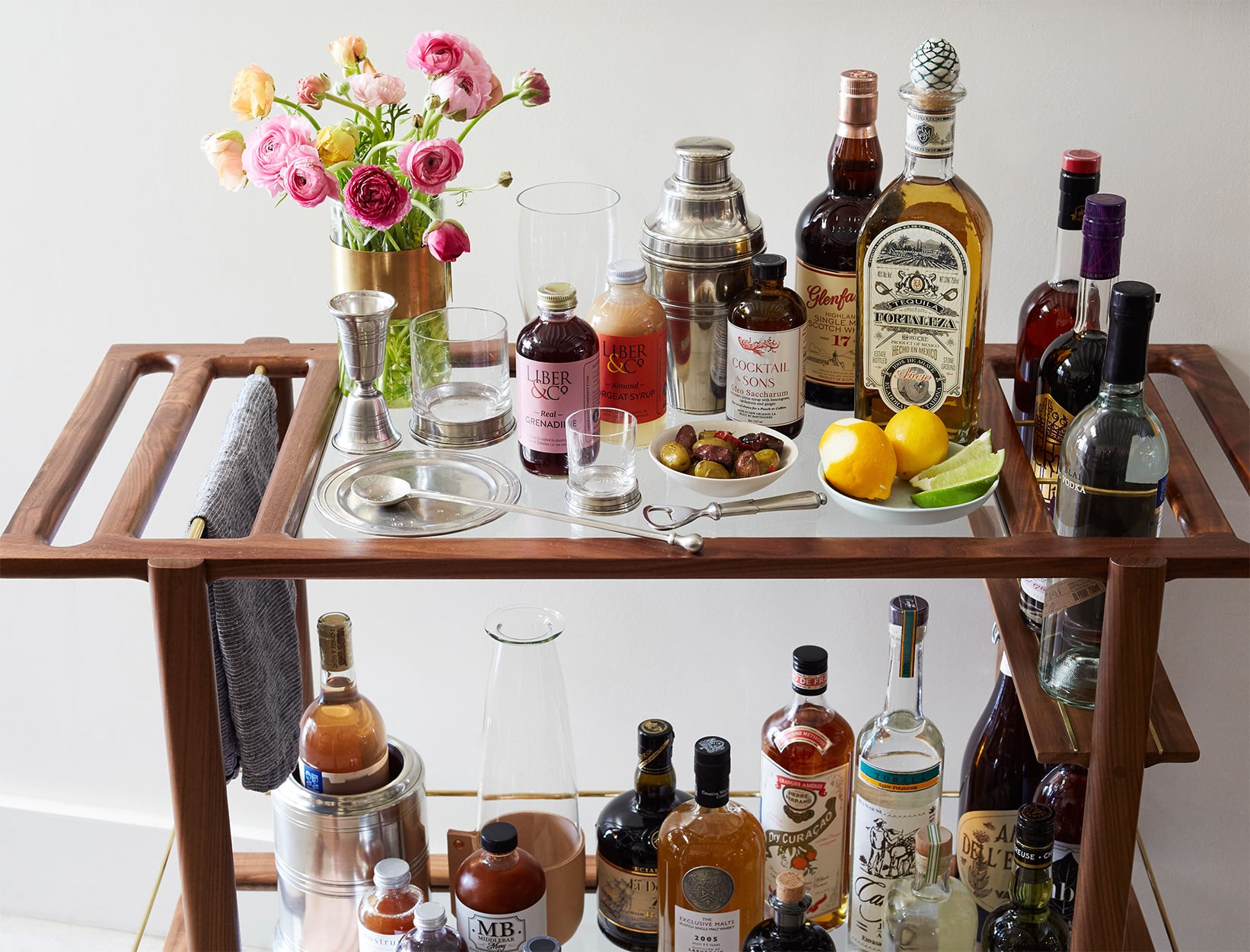 We love a good cocktail, but most of us are clueless when it comes getting ready to make one. The typical goop staffer "bar cart" consists of a random assortment of bottles: three tequilas, one vodka stashed in the freezer, and five different bitters we bought in a fit of excitement, used once, then left to languish in a corner and collect dust.
So we asked Lauren Johnson, Marissa Mandel and Ryan Frick, the owners of Bar & Garden (one of our favorite wine and spirits shops in Los Angeles), to Kon-Mari the at-home bar cart for us: Here, they've put together a spirit shopping list, no matter your level cocktail nerdom. And because a good cocktail is made so, so much better with the right tools, we've added our favorite glassware, shakers, strainers and jiggers to the goop Home Shop.
THE BAR CART BUILDING BLOCKS
Get the Party Started

This has all the qualities we've come to love and expect in a dry, dirty martini.

A decent reposado tequila, fresh squeezed lime and orange juice, and just the right proportions make this drink delicious. It's a great option for those no-sugar-added types, or after a long night of mixing complicated drinks.

It's always good to have a few Old Fashioned variations up your sleeve. The marriage of the yuzu and lavender makes for something citrus-y, floral, and delicious—it also makes this one slightly lighter.