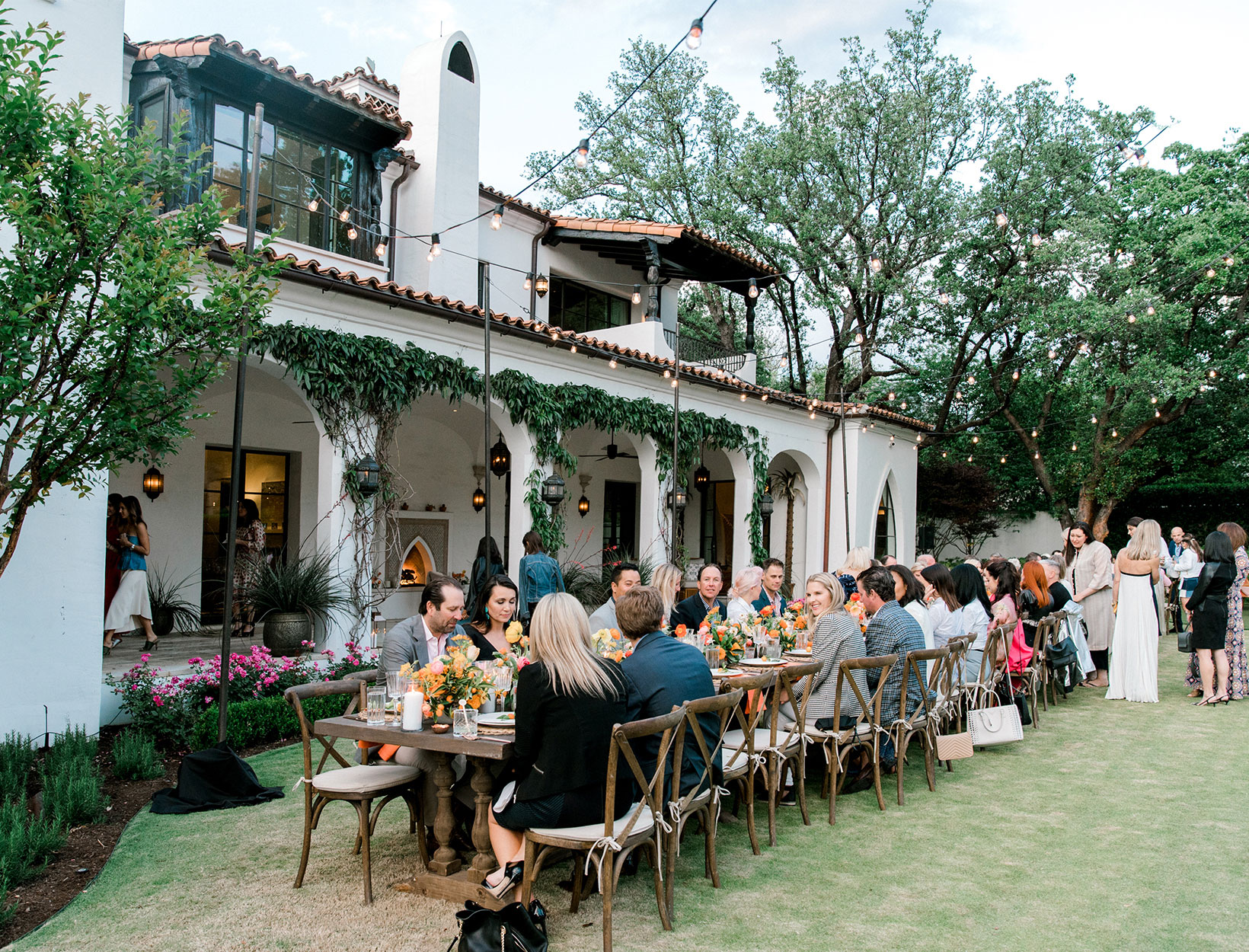 Photos courtesy of Amy Karp How Dallas Does a Backyard Dinner Party
In partnership with our friends at

We celebrated the opening of goop DALLAS—our second pop-up here—in a way that was as cool and welcoming as the store itself: with a backyard dinner party. Hosted by our friends Elisa and Stephen Summers, the balmy Texan afternoon started, naturally, with cocktails. (The Cointreau was in high demand: This year is the 70th Anniversary of the Original Margarita, a mix of Cointreau and tequila said to have been invented by Dallas socialite Margarita Sames.) We followed with three courses created by master chef Seamus Mullen, and finally dessert courtesy of Jeni Britton Bauer, of Jeni's Splendid Ice Cream fame. You can see more of how we celebrate in the Lone Star State below. And if you're in the neighborhood, be sure to stop by and see us at goop DALLAS—we're open through June 3.
Tablescape dreams realized, thanks to Alpine Creative Group, Abelia Studio, Nicole Black Calligraphy, Serena & Lily, The Table Top Company, and Vartan.

GP with chef Seamus Mullen.

Perfectly sweet and a little bit tart.

All the makings of a good time.

Cheers! Jane Aldridge and Amanda Miller.

Where the magic happened: our tricked-out Original Margarita bar with Cointreau.

Dinner is served: cucumber jicama salad, sautéed asparagus, and grilled striped bass.