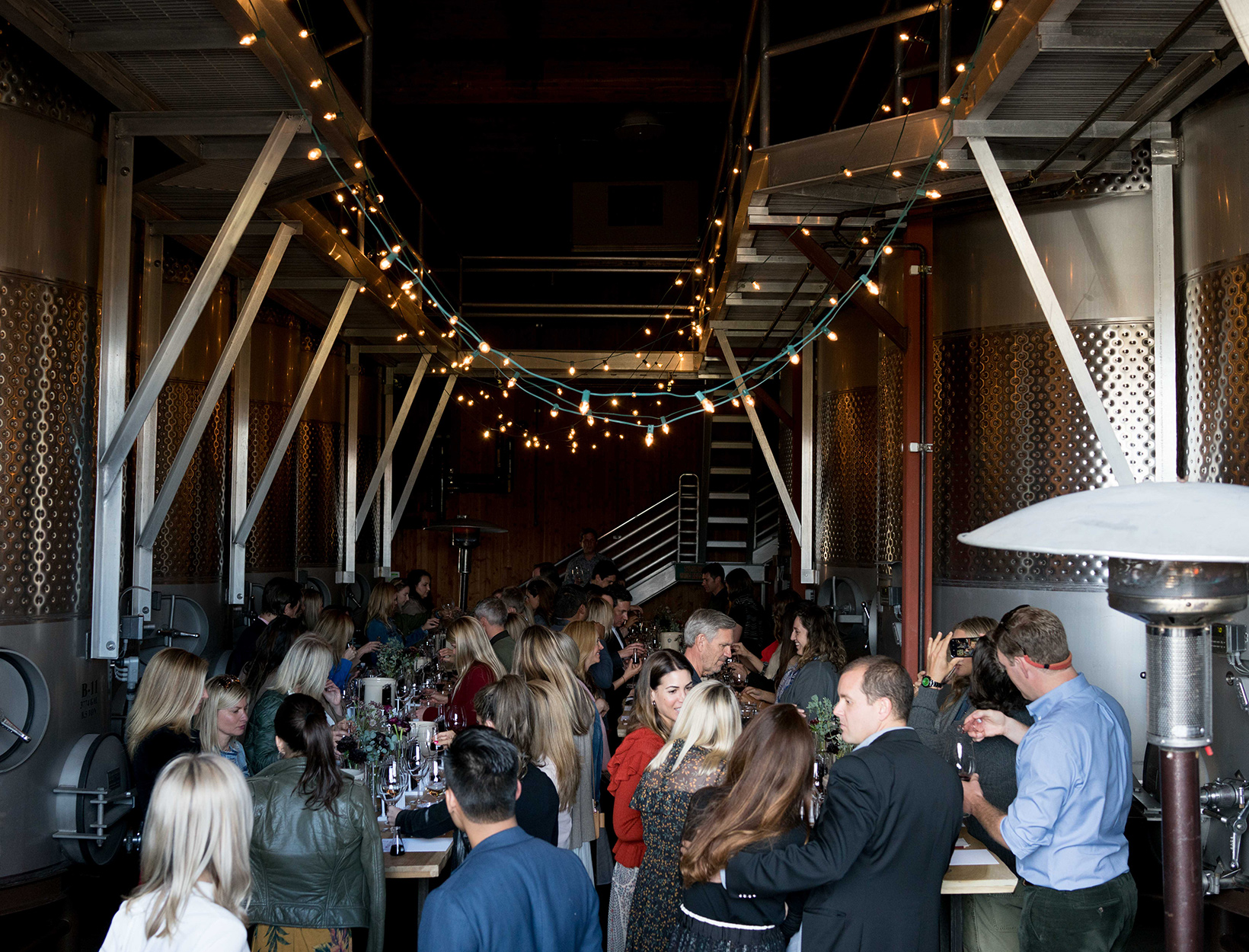 goop x Cadillac: Wine Blending, Wellies & Double Rainbows
Our first ever Road to Table event held in Napa came with a few unexpected—but welcome—surprises. Not only did the downpour provide an excuse to bust out the Hunter wellies, it also brought with it a double rainbow, the perfect backdrop to winemaker Peter Heitz's blending masterclass at Turnbull Wine Cellars. With the educational portion of the evening done with, it was time to eat. Guests moved onto The Charter Oak in St. Helena, where 3-Michelin starred Chef Christopher Kostow prepared a family-style dinner of vegetable bolognese rigatoni, Baja hiramasa crudo, among other dishes as delicious as they were photogenic. After Pavlovas (served via dessert cart) and fireside drinks, guests were whisked back to their homes in San Francisco in chauffeured Cadillac XT5 Crossovers and CT6 Sedans with Super Cruise™.
Best of all, a part of the proceeds from the experience went to the Napa Valley Community Foundation to help pair up local donors and charities.
The XT5 at the end of the rainbow.

When in Napa…

Turnbull Wine Cellars President, Zoe Johns, GP, and Chef Kostow.

These boots were meant for sloshing.
Here's to a heavy pour.

Because wine blending is a science.

Class is in session.

Crudite all day.

The kind of boxed wine we can really get behind.
A toast to…actually in this setting, does it matter?

Napa weekend essentials.

Cocktail hour.
As always, Stef Cove crushes the tablescape game.

No such thing as too many reasons for a toast.