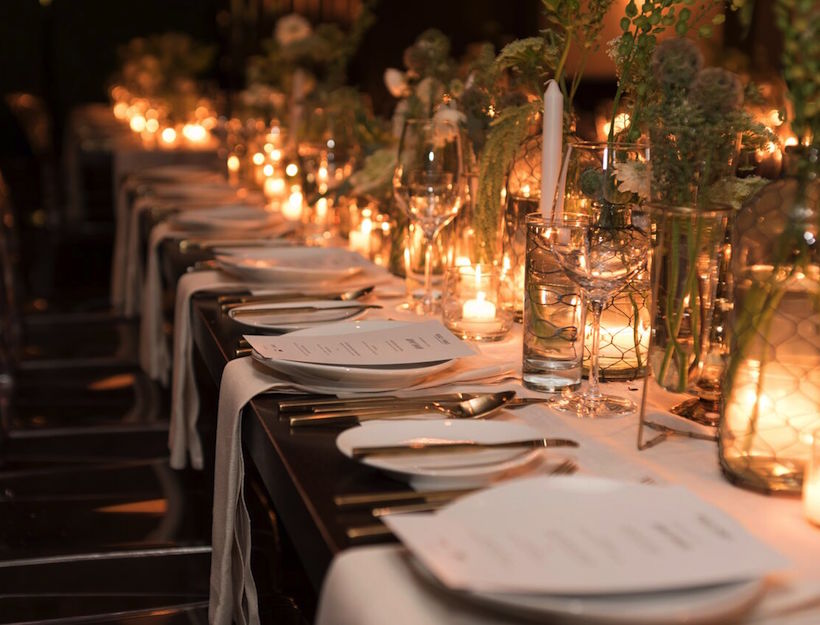 goop x Cadillac Does Chicago
For the Chicago installment of the goop x Cadillac Road-to-Table series, we did things a little differently: we invited local creatives and entrepreneurs to curate guest lists for a series of four dinners, spanning two nights. Before digging into a four-course menu of marinated yellowtail, Loup de Mer, and Cavatelli—prepared by beloved local chef, Lee Wolen—guests were invited to test drive a fleet of Cadillac XT5s, which conveniently served as rides to Boka restaurant for dinner. Next stop for Road-to-Table: Dallas! 
Rendezvous point
at Monica + Andy.
Mocktails that look
(and taste) better
than the real thing.
Sam Saifer Berngard of
Boldface Co. and a
member of team goop.
A Cadillac XT5
at the ready to
take guests
to Boka.

A crudo assembly line.

Sarah & Amy Blessing's tablescape for the win.

Kicking things off, hosts Azeeza Khan
and Monica Royer.
Multi-tier cheese plates are the
best kind of cheese plates.
Kimberly Vender-Moffat and Sarah
Blessing, the duo behind the second
dinner of the night.
Our first hosts of night two, Jade Port
and Shanna Lakin of Shadow Social.
Chef Wolen and Chef
Thea talking shop.
Stefanie Hopwood wrapping up
the final Chicago event.

Kind of like a super fancy mac 'n' cheese.

The goop girls.
Special Thanks To: Jayson Home Florals, Sarah & Amy Blessing, Monica & Andy, Boutique Bites, Kehoe Designs, Moet Grand Vintage. Photo Credit: Rad Photo, Eric Rademacher