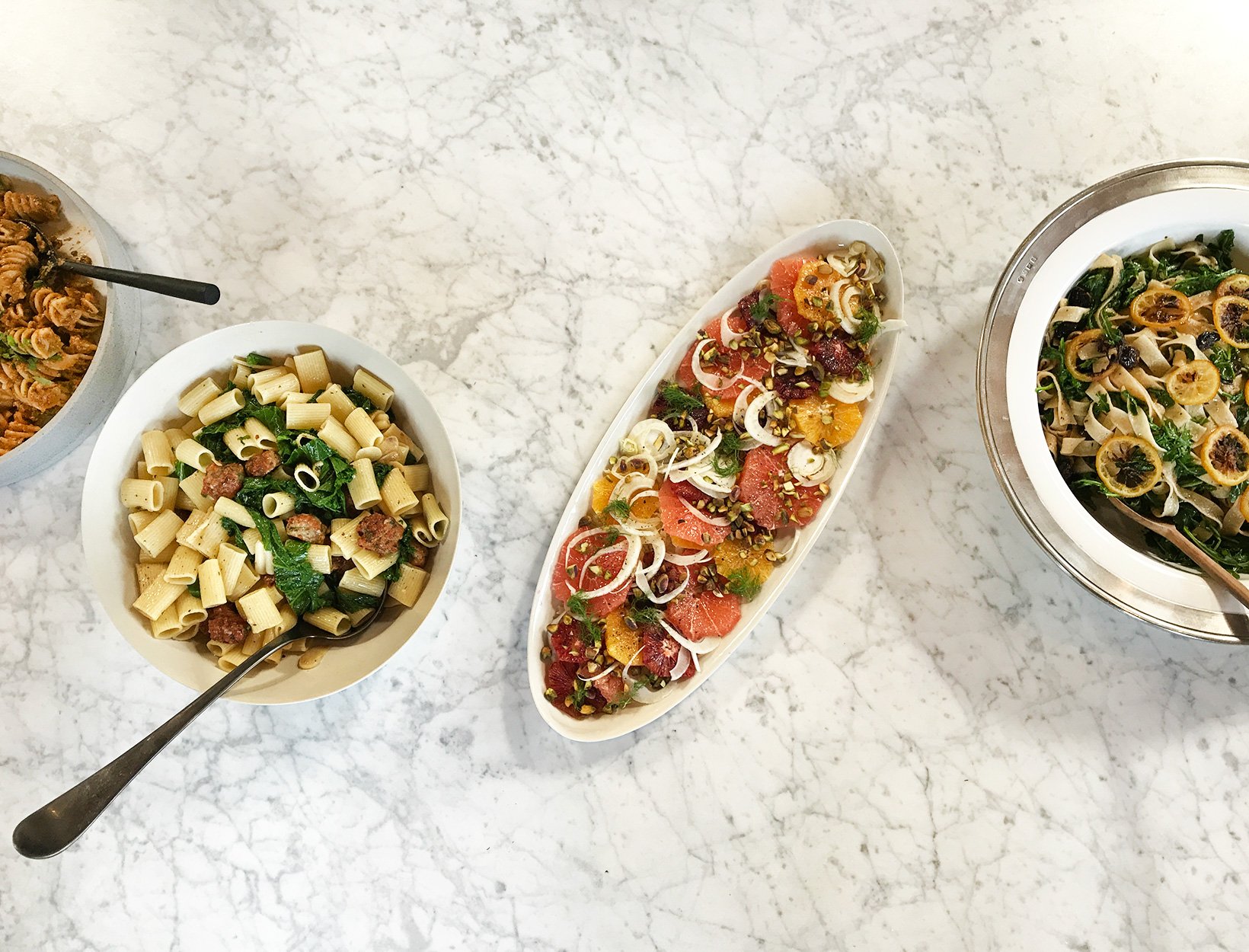 goop Cookbook Club: Back Pocket Pasta
GOOP COOKBOOK CLUB
Back Pocket Pasta
With so many incredible new cookbooks hitting the shelves each month, it can be hard to keep up—so we're bringing back the goop Cookbook Club. We'll whip up recipes from a new favorite (or an oldie but a goodie), giving the cookbook a test run, so you don't have to.
Want to join the cookbook club? Instagram your creations from the new book, tag @goop and #goopcookbookclub, and we'll regram our favorites.
For this round of the goop Cookbook Club, our food editors channeled our inner Italian nonnas and made pasta—lots of pasta. The book is Back Pocket Pasta, Colu Henry's gorgeous collection of easy, approachable recipes designed around ingredients you likely already have in your pantry or fridge. With over 100 recipes, including Henry's mother's simple (and delightfully buttery) pesto, "BLT" pasta, and fideos with cockles and chorizo inspired by a trip to Spain, this book gives you the techniques, confidence, and inspiration to make a delicious bowl of pasta out of just about anything. We whipped up four pastas and one seriously good salad (find the recipes for our three favorites below)—all of which had easy-to-follow directions, a nice mix of familiar flavors and inventive twists, and got nothing but wild raves, all around.
Our very own salt bae,
Thea (at right).

Testing
recipes = impromptu
pasta lunch for
team goop.

Perfect prep:
mise-en-place
for the citrus &
fennel salad.

We were happy to
learn that Henry
shares our "put an
egg on it" philosophy.
#PastaDiet

Unfortunately, one cannot live on pasta alone, so Colu also included a small chapter on salads and sides. This fennel and citrus salad, topped with a simple dressing and pistachios for crunch, is crazy good and almost too pretty to eat. She recommends serving it after a hearty pasta course or alongside a frittata for brunch.

Salty, spicy, peppery, and just the right amount bitter, this pasta is crazy good. Yes, the caramelized lemons take a bit of prep, but don't skip them—they make the dish!

This Sicilian-inspired pesto made from raw cherry tomatoes, almonds, and fresh herbs is so good we might even prefer it to the basil pine nut version. Make this in the summer when tomatoes are in season and super sweet.