Foolproof Italian Dinner Party Menu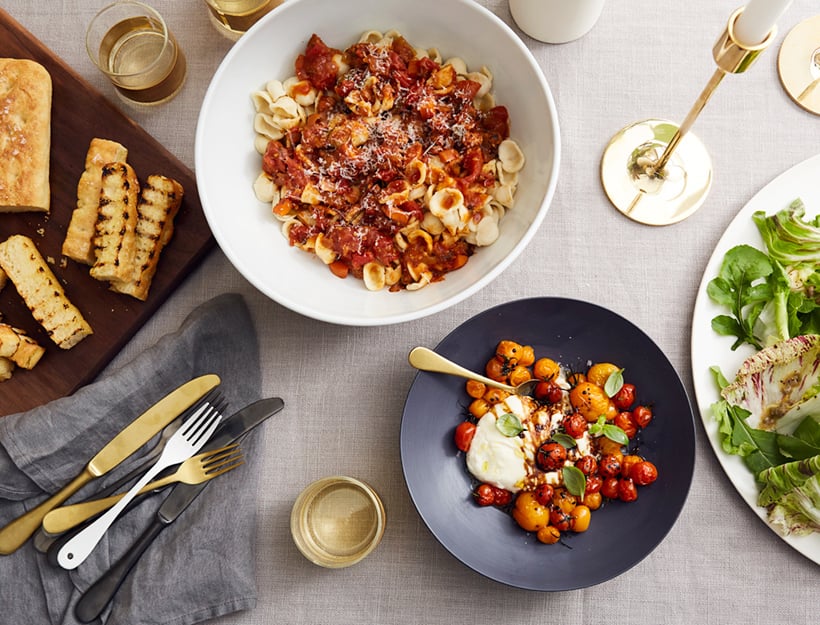 The crisp December air has us reaching for warming, comforting dishes—and these recipes could not be more crowd-pleasing. In fact, we'd happily serve (and eat) this menu every Sunday, all winter long. Plus, both cooking and cleanup just got much easier (and decidedly more elegant) with the introduction of our gorgeous new nontoxic, nonstick, dishwasher-safe goop cookware.
Some of the recipes take time (sausage ragu gets better as it simmers, and focaccia, though dead easy to make, needs a couple of hours to rise properly), but we promise none are difficult and all are delicious. So this weekend, set aside a few hours for stress-free cooking and rave reviews, especially if you serve this affogato for dessert.
Chicory Salad with Caper and Anchovy Dressing
We love the bitter greens that start popping up in farmers' markets this time of year, and this bright, punchy vinaigrette complements them perfectly. Our go-to green for this is escarole, but if you can't find it, a mix of endive, arugula, and radicchio is delicious, too.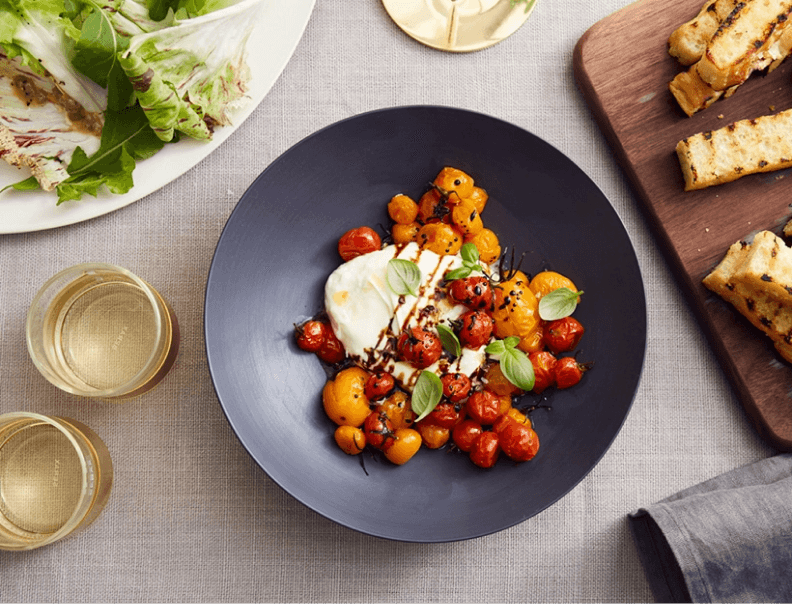 Roasted Cherry Tomatoes with Burrata and Grilled Focaccia
Let's be honest, anything involving burrata is going to be good, but this dish—which combines the creamy cheese with blistered cherry tomatoes, grilled focaccia, and a drizzle of syrupy aged balsamic vinegar—is pretty exceptional. If you don't have time to make the focaccia, buy some.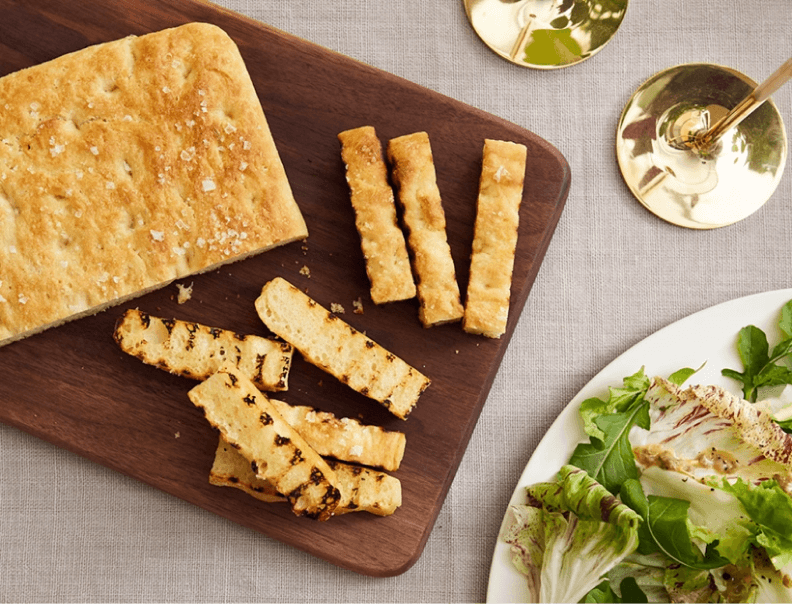 Focaccia
For anyone intimidated by the idea of making your own bread, this focaccia recipe is a perfect place to start. It's easy to make, comes together in just a few hours, and is still incredibly impressive. Use any leftovers for sandwiches or to make incredible croutons for salads. If your kitchen is cold, let the dough rest above or next to the warm oven.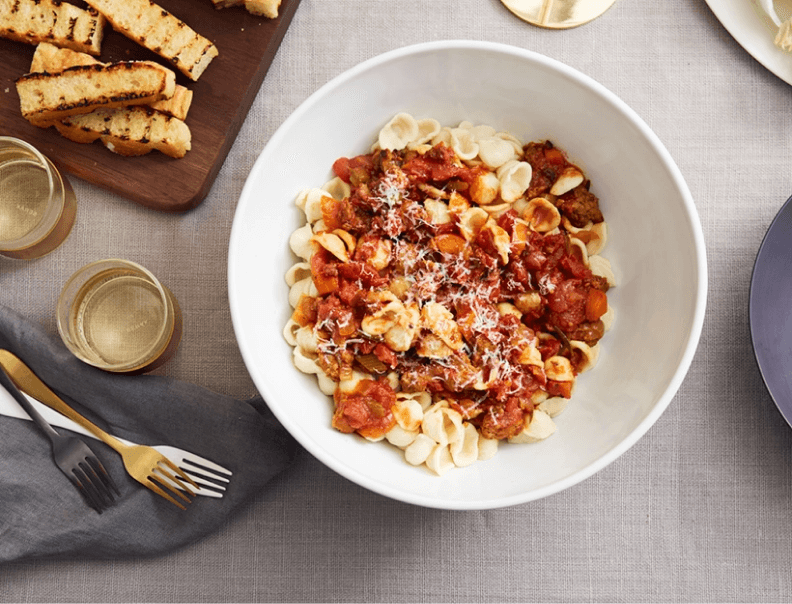 Sausage Ragu with Orecchiette
This ragu gets better with time, so cook it for as long as you can. We usually try to do at least two hours.