Dinner with José Andrés
So, one Sunday night I was sitting around at home when I got an email from my friend, the magnificent chef, José Andrés. He was in London and in the mood to cook. After I scraped myself off of the floor and screamed "YES," José came over and we were witness to (and assistants to) one of the best meals ever. So freaking awesome.
Love, gp
It's not every day that José Andrés shows up to make dinner…
José shows up with a carload of fresh vegetables and specialty ingredients from Harrod's Food Hall (aka: heaven on earth with the price tag to match).
We discuss the menu for the evening… Clearly I'm psyched about what's going to go down in my kitchen.
We took copious notes…
Paella takes the longest so José gets started with the chicken and vegetable prep. He cuts a whole chicken into large pieces and sautées it along with the vegetables.
While that's cooking José puts us all to work on appetizers. We use the boiled potatoes in the picture above, and cover them in crème fraiche and caviar (what luxury!).
We delicately grill a variety of mushrooms (setas a la plancha as they're called in Spanish) and also make a seta cream sauce to go with the burrata.
The final product is this dish: Burrata topped with crema de setas and setas a la plancha.
Meanwhile, José demonstrates his dragon fruit and tomato appetizer. He cut cubes out of a dragon fruit and tops them with what he calls the "caviar" of the tomato, which he achieves by cutting the top and side layers off in a square, leaving just the seeds.
We prepare a scallop ceviche with clementine juice and clementine zest, maldon sea salt and really good olive oil.
We serve it on halved kumquats placed on top of an ice tray, for kitsch and cool.
There's also grilled cheese sandwiches: Mozzarella and preserved black truffles on brioche…
and thick slices of smoked salmon topped with a passion fruit vinaigrette.
We put all of our appetizers on the dining room table…
And then José serves up his chicken paella on top of a sundried tomato pureé with a side of friseé lettuce tossed with sherry vinegar and olive oil.
Music to Cook To
---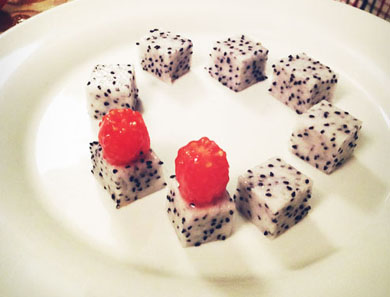 José Andrés shows us how to make a wild-looking dragon fruit and tomato appetizer. This is a impressive starter to make for guests.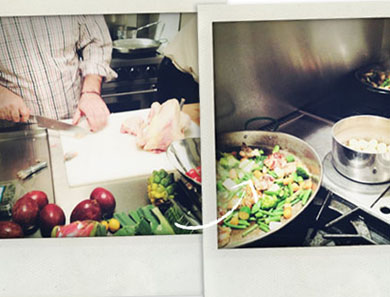 To serve as José Andrés, plate on top of a sundried tomato pureé with a side of friseé tossed with sherry vinegar and olive oil.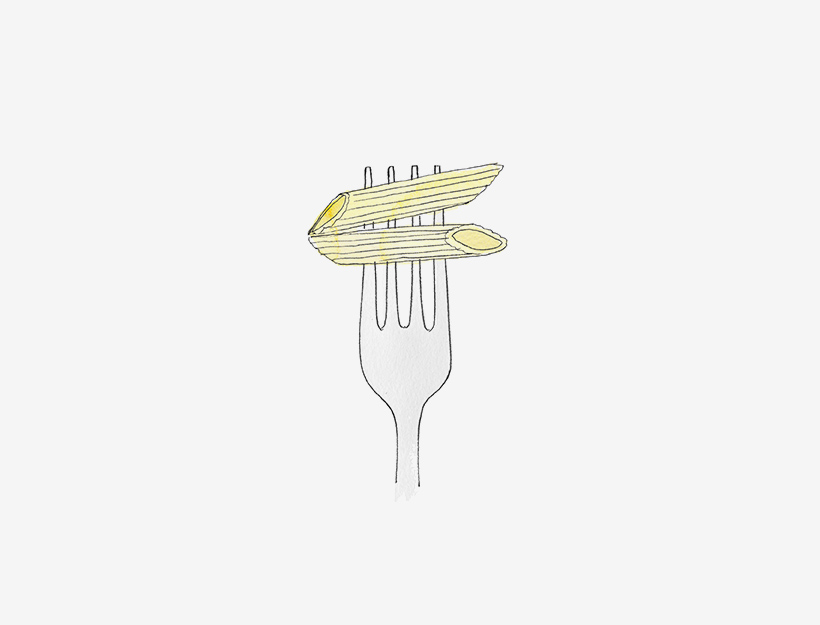 These are served at the America Eats Tavern in Washington D.C.