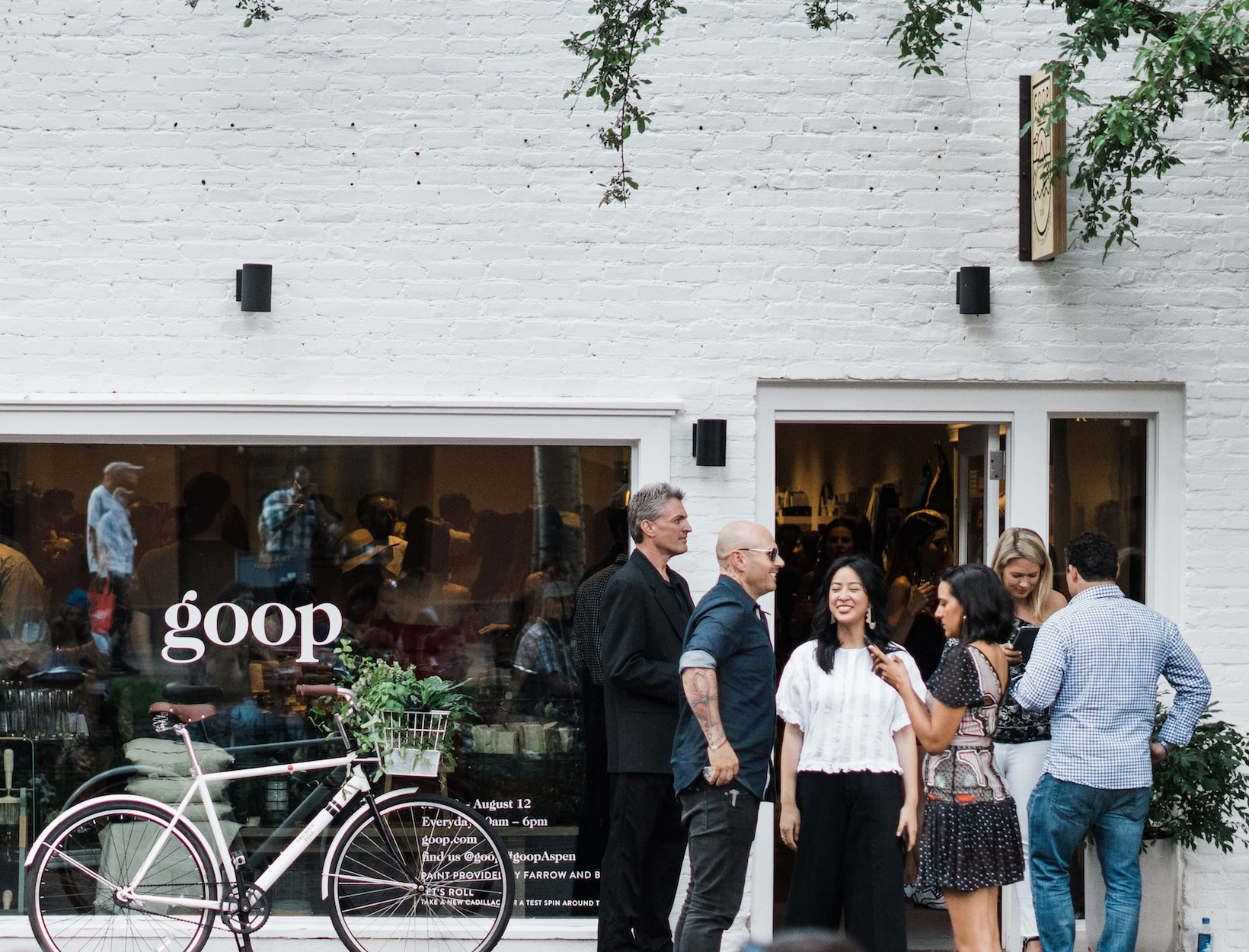 Photo Credit: Otto Schulze of James + Schulze Cold Beer and Mountain Air:
How We Welcomed goop Aspen
Aspen is one of the greatest ski destinations. But for us, the town really comes alive in the summer. The mountains give way to verdant hiking trails and the world-class restaurants make room for patios. These are just a few of the reasons we couldn't wait to open our latest pop-up—goop Aspen.
To celebrate, we threw a cocktail party with our good friend, chef Seamus Mullen. The menu of light bites (watermelon and heirloom tomato salad and kefir-marinated chicken) paired perfectly with ice cold beer. Best yet? We toasted the annual Food & Wine Classic festival, another seasonal perk of this idyllic mountain town.
If you're in Aspen, be sure to stop by and visit us—we're open through August 12.
Cadillacs at the ready to take guests home.

We're located at 422 East Cooper Avenue.

Because Trumer Pils tastes even better served from a Chris Earl bar cart.

GP and chef.

Peaches, walnuts, honey, and ricotta on flax & pepita crisps.

A gorgeous spread thanks to Caribou Club.

Seasonal blooms à la the talented Bare Root Flora.

goop loot…

Right in the heart of it all.