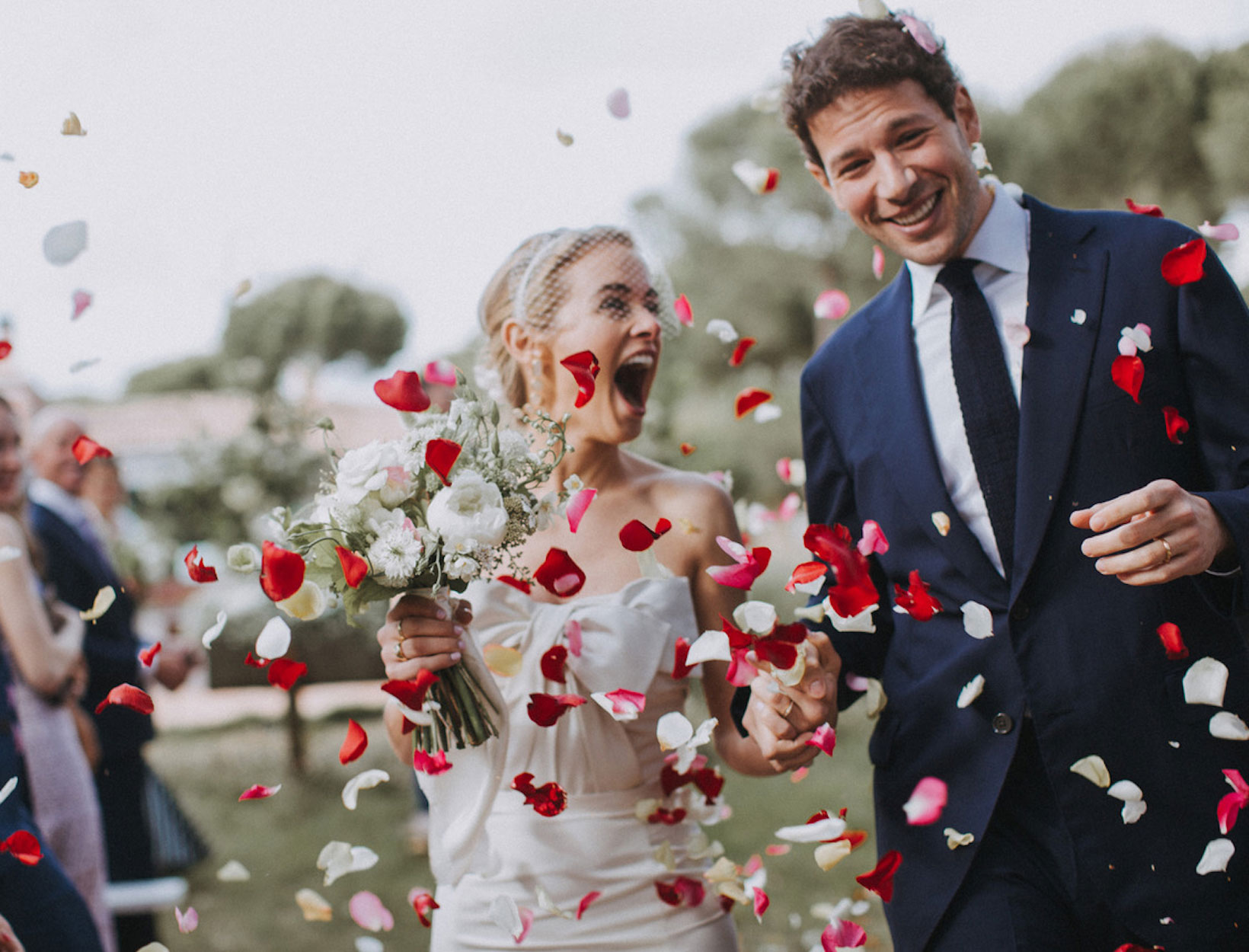 Photo courtesy of Ro Agents from Les Loups
13 Brides on Their Best Tips, Tricks,
and Lessons Learned
In partnership with our friends at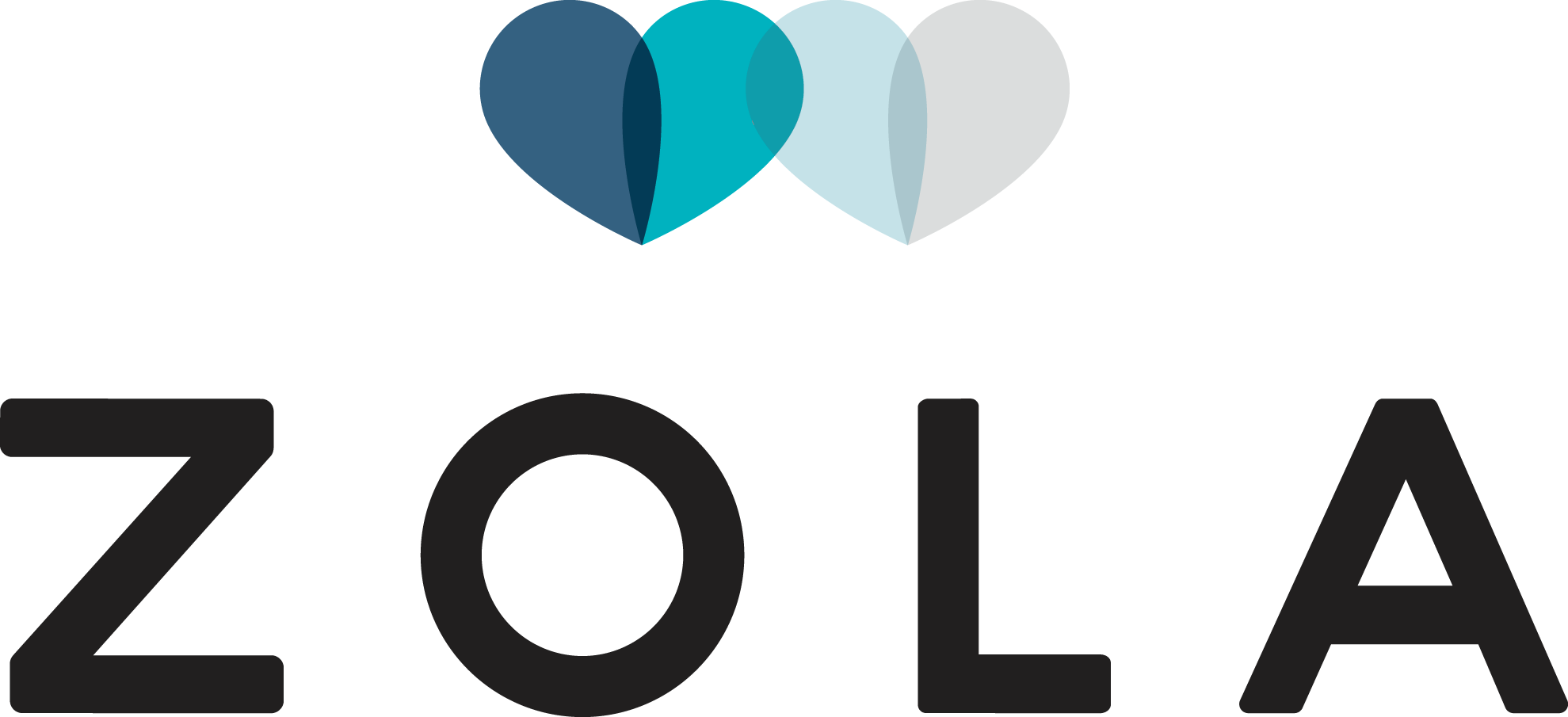 Planning a wedding may be the most exciting time of your life, the most stressful time of your life, or, most likely, a bit of both. There are options beyond being a frazzled bride. Which is why we suggest taking the advice of goop editors and friends who've been through it. With time, we realized, comes wisdom. These women told us how they tackled their big day, how their organizational philosophies worked (or didn't), what apps that helped along the way, what they'd do differently if they could rewind, and why, at the end of the day, the chairs really don't matter.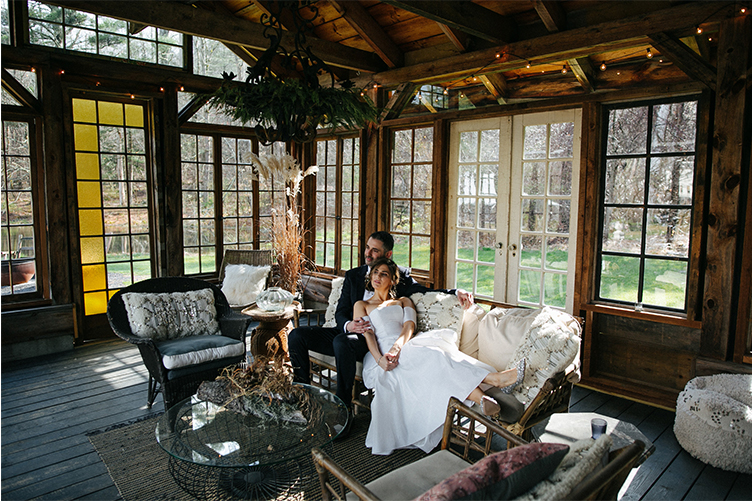 Photo courtesy of Sarah Kuszelewicz
Melanie Altarescu
EVP of partnerships & experiences, The Wing
Married on April 28, 2018, in Mount Tremper, New York
"Zola's wide range of products, sleek modern design (with Squarespace integration!), and super efficient gift and thank-you-note tracking made the age-old tradition of registering feel zippy and modern. I loved picking stuff from the curated Scandinavian-design section and also appreciated that our family and friends could opt to make a charitable donation on our behalf."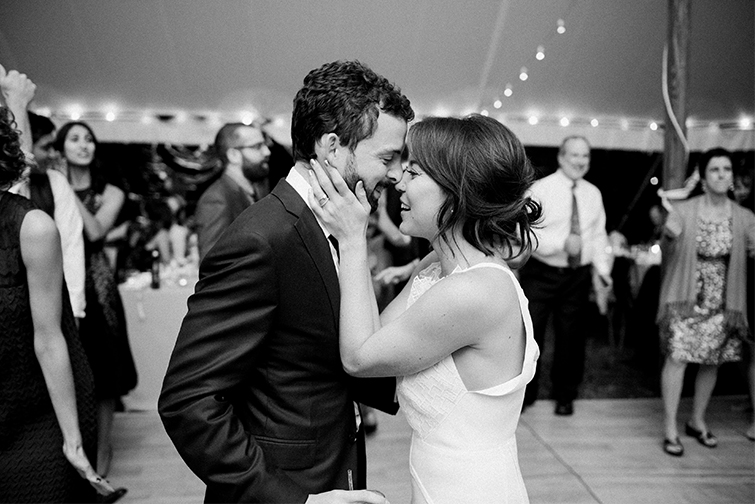 Mollie Chen
VP of brand and customer experience, Hungryroot
Married on September 26, 2015, in Sullivan County, New York
"When you're making your day-of schedule, prioritize anything that's important to you. If you love dancing, don't start it two hours into the reception after all the speeches are done—get going early, with short breaks in your reception program. For us, we were super excited about the cocktail hour, but our ceremony started late, which meant photos went later than expected, and we ended up having only thirty minutes to make the rounds."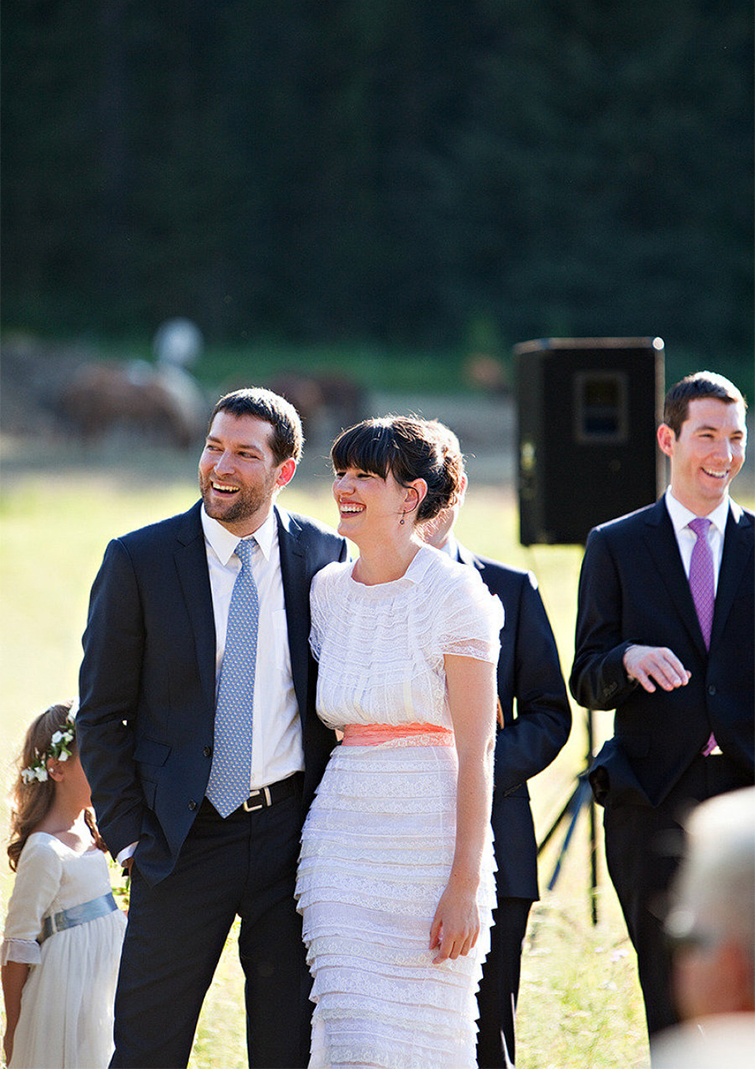 Elise Loehnen
chief content officer, goop
Married on August 6, 2011, in Whitefish, Montana
"You and your wedding planner are the only two people at the wedding who know what's supposed to happen and when. Something will invariably get effed up, and guess what? Nobody else will know. In other words, no need to stick to the script. (Though I did have a friend who booked a food truck for his wedding and it was a no-show, so that was obviously problematic.)
"At one of our very first meetings, our wedding planner asked me about the chairs at the last memorable wedding I had been to. I could not recall, which was her point. We picked the $3 chairs. Don't overspend on things that nobody notices or cares about.
"One regret: We cheaped out on flying in a band or a DJ, so we ended up with a local trio, who did not exactly get the party started. It worked out because our friends were primarily interested in making it back to the local bars in Downtown Whitefish, so it was an early call time. Rob and I went back to the hotel and got in the bath. I did not expect to be so emotionally destroyed—best day ever, but I felt like I'd been run over by a truck."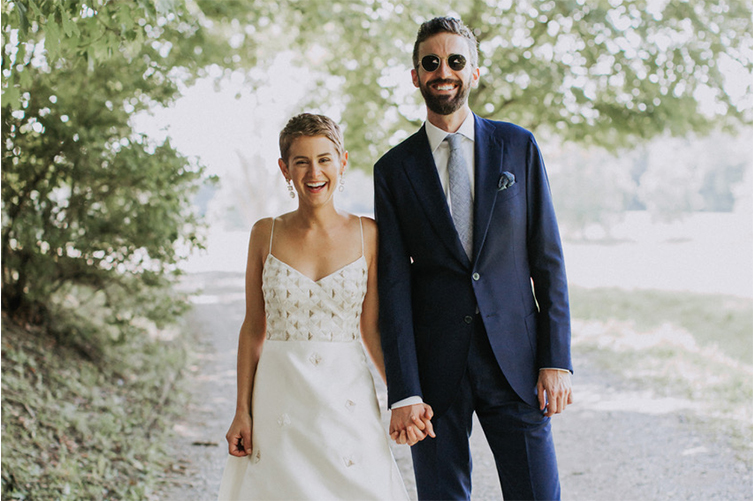 Lizzie Fortunato
head of design, Lizzie Fortunato
Married on August 5, 2017, in Staatsburg, New York
"We had to do a lot of shuttling of guests from the hotel in Rhinebeck to the property where the rehearsal and wedding were being held. Luxury buses priced out high for our location and time frame, so we used school buses. They were definitely hotter and less cushy then the alternative, but everyone was so excited that it didn't matter. It was a great way to save money and everyone had a blast. The dance party continued on the bus on the way home, too."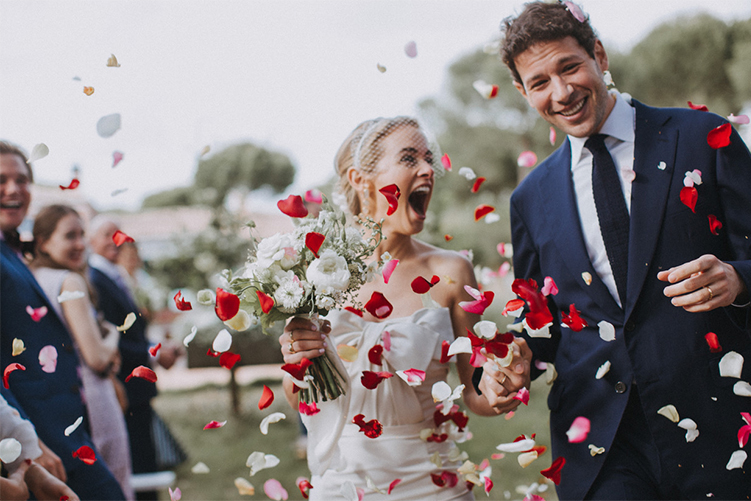 Kathryn Fortunato
head of sales and operations, Lizzie Fortunato
Married on May 13, 2017, in Comporta, Portugal
"Everyone told me that invitations cost a fortune, but I found an easy work-around: I sent my save-the-dates out via Paperless Post—I know, I know, but given the fact that we had to move quickly to gather RSVPs once we landed on a time and place, it worked perfectly. For the wedding, I had my good friend (and graphic designer) mock up a gorgeous invitation. Instead of using a one-stop invitation design shop, we submitted the invites to Printswell. This method saved us a zillion dollars, and the final product looked amazing."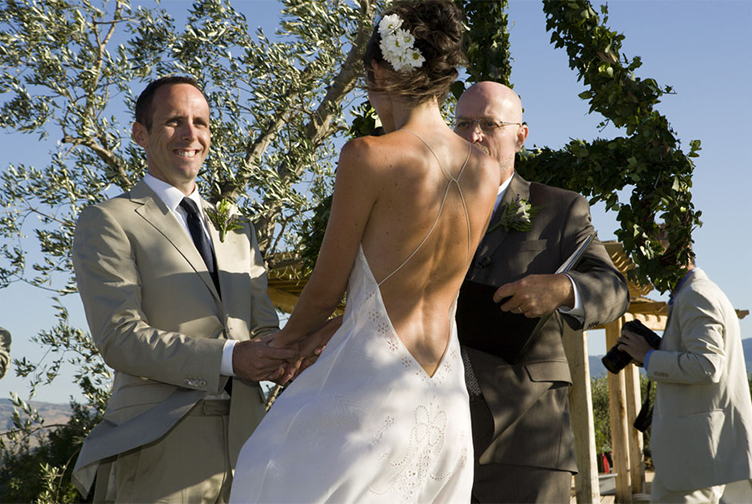 Danielle Pergament
editor in chief, goop
Married on July 7, 2007, in Pienza, Italy
"I learned two things from my wedding. The first is that overplanning is tempting the gods. I mapped out my dress almost a year in advance. Think about that level of crazy. I chose linen at a store in Florence, picked a design from the story line in my brain, and had the dress hand-sewn by a lovely grandmother in Rome. It was a fairy tale. Until it was a comedy of errors. A week before the wedding, I picked up the dress and the lovely grandmother had sewn in three—no, four, maybe five!—layers of tulle. It was huge. The dress's circumference was a good ten feet. It was a wedding dress security system: No one could get anywhere near me. My sister, a designer, flew in the next day with a backless chiffon dress that she had from a fashion show but had never worn. It became my something borrowed—except that I still have it.
"I also forgot to be present with my almost-husband. Devin and I got married on a hilltop in the middle of Tuscan farmland, which was beautiful—but it meant our guests were constantly bumping up against the nonexistent rural Italian infrastructure and language barriers. I felt so grateful guilty that everyone had traveled so far that I stepped in as personal concierge for a hundred-plus Americans. That was the opposite of smart. It also meant that I barely had time alone with Devin until the honeymoon."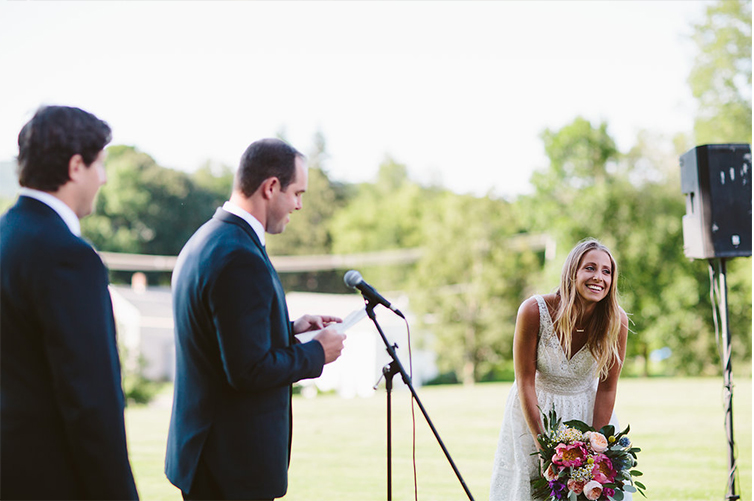 Kiki Koroshetz
senior wellness editor, goop
Married on July 29, 2017, in Hamilton, New York
"We wrote our own vows. I typed them on my computer, bought pretty stationery, and planned to handwrite them the day of the wedding. It seemed like a sweet prewedding activity. Except I way underestimated how long it would take. My cousin and a friend ended up finishing them for me. I also underestimated how emotional I would be. My husband, who everyone predicted would be a mess, didn't cry at all. He says it's because he practiced and I didn't. But I just think you can't really predict some things. When I felt like I might lose it, I put my hand in my pocket, which is a nervous tic. What also helped was feeling my good luck charm in there—a crystal from my goop BFFs."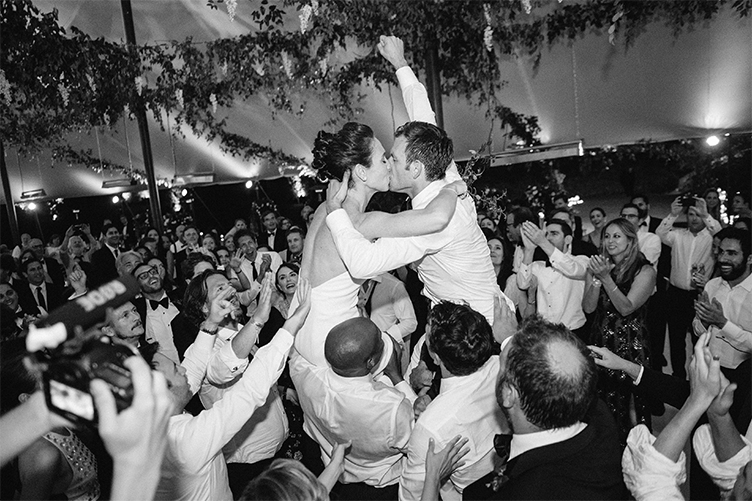 Ashley Lewis
senior director, wellness, goop
Married on July 2, 2017, in Santa Barbara, California
"I learned about Postable from my wedding planner, Laurel & Rose, and it was a godsend since we had a big guest list. What's great is that you can collect all of your family and friends' contact information (plus birthdays, partners' names, etc.) in one easy-to-fill-out form. Plus, I get reminders about friends' birthdays, so I never forget to send a note. For anyone who hates their own handwriting, they'll also print the thank-you notes."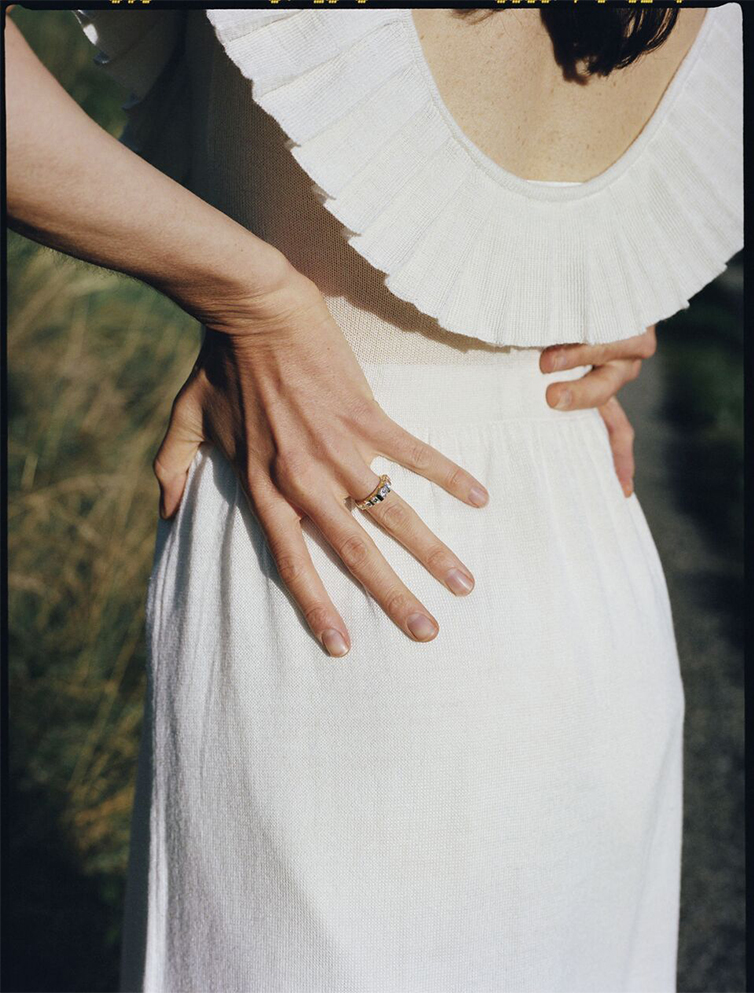 Photo credit: Stella Berkofsky
Jess Hannah Révész
designer of J. Hannah and Ceremony 
Engaged on April 24, 2017, in Los Angeles
"When Ceremony cofounder Chelsea Nicholson and I were working on the early stages of creating our new company, I was knee-deep in researching the type of wedding or engagement ring I would want; the ideal balance was a piece that was pared back but special, without embellishments. The more I researched, the more I realized that there was nothing that checked all the boxes I was looking for: a ring with the simple elegance of my favorite vintage pieces, that was sourced responsibly and made with the highest-quality stones and materials. We envision Ceremony as a resource for individuals or couples who are looking for the same qualities—rings that are refined, interesting, and made to last."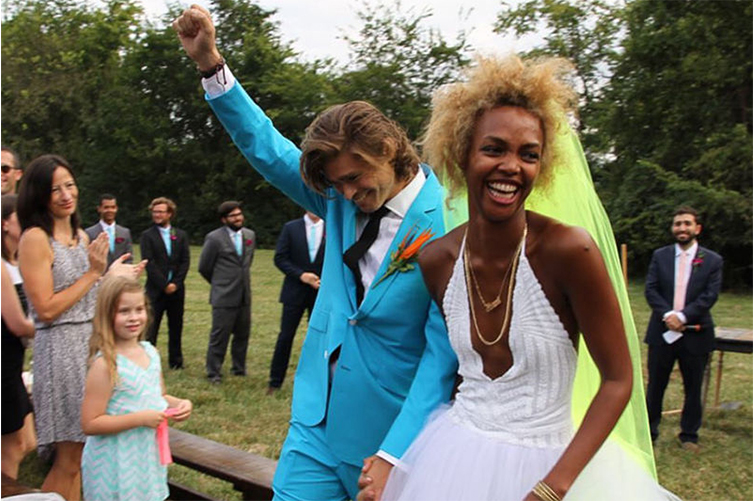 Megan O'Neill
senior beauty editor, goop
Married on September 19, 2015, in Nashville, Tennessee
"It must be one of life's cruel jokes that work becomes outrageously busy around the time you're taking off to get married. I had no time to do any of the pampering things I'd planned on doing—and so my nails on my big day were ragged and streaked with remnants of an old manicure. Of course, that didn't diminish the magic of the night whatsoever, but it would've been nice to have the pristinely painted nails I'd envisioned."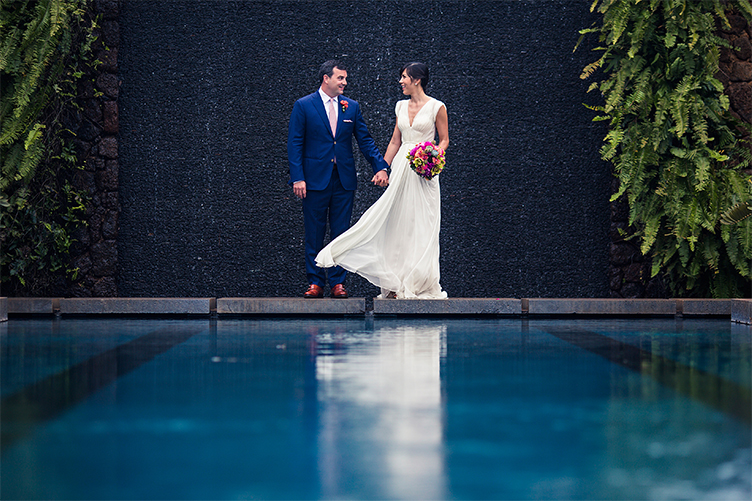 Liz Cebron
VP of brand innovation, Madewell
Married on April 26, 2014, at Kukui'ula, Kauai
"Put your own spin on tradition. Our wedding integrated customs from a variety of cultures. As a nod to my Japanese roots, we displayed a thousand paper cranes folded by friends and family at our reception. To integrate some local flavor, we had a luau-style Hawaiian pig roast and conch-blowing ceremony. And we also eliminated some traditions—my husband's one request with the wedding planning was that we not have any DJ announcements, which was easy to honor."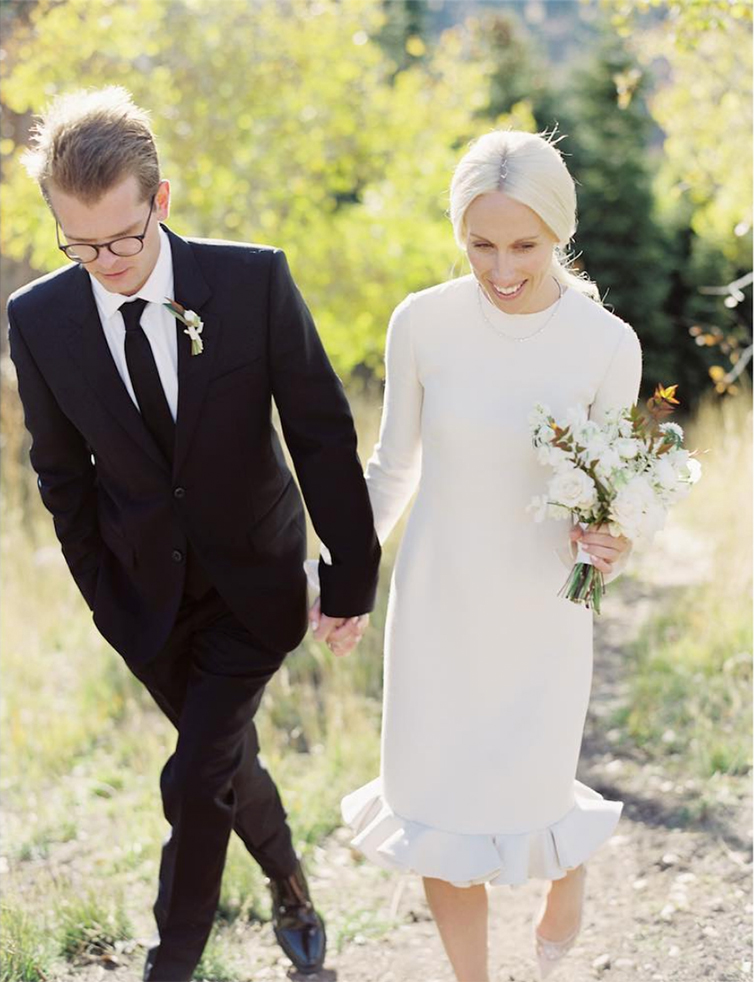 Ali Pew
fashion director, goop
Married on October 19, 2013, in Deer Valley, Utah
"Pick three things you care about and don't stress about the other things. I cared about my dress (Valentino), the flowers (all white roses and greenery), and the location (at the base of our favorite ski hill). Everything else was a quick, easy decision. It kept me focused on the marriage and not the wedding!"