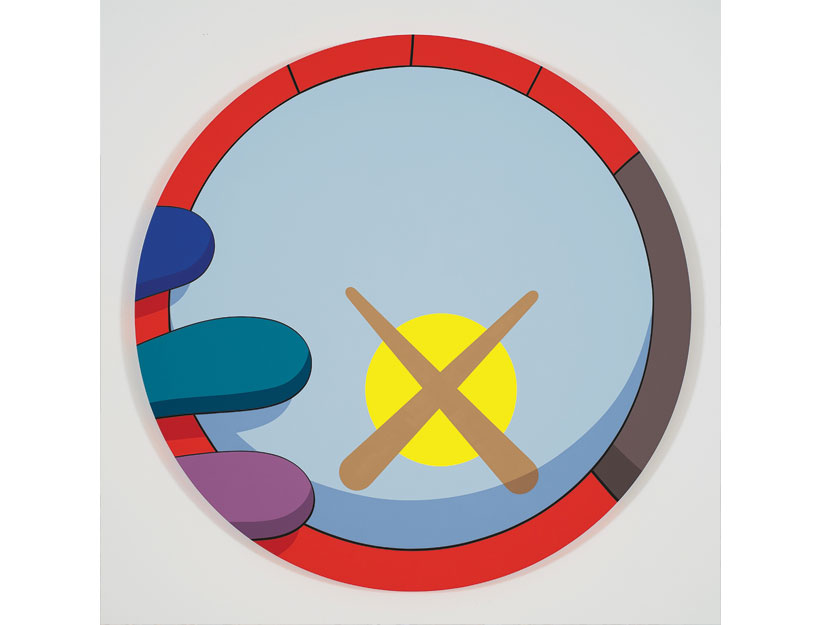 When in Mykonos, The Art Show Not to Miss
Art advisor and decorator Maria Brito is one of our go-tos when seeking advice on the contemporary art market, so we were excited to learn she's curating a major show of New York's finest at the new Dio Horia gallery in Mykonos from July 29th through August 27th. The show, titled Greek Gotham, is the only exhibition ever comprised solely of New York artists in Greece, and fittingly, draws a link between Ancient Greece and modern day NYC as the major cultural hubs of their time. True to Brito's signature style, the show bursts with color and energy through her selection of the most of-the-moment artists working in New York today including Kaws, Sebastian Errazuriz, and Nir Hod. A testament to her curatorial skills, much of the work here hasn't been seen before, as many of the artists produced new pieces especially for the show. Thankfully, for those of us who might not make it to Greece this summer, the exhibition's accompanying book, with a thoughtful introduction by curator Jeffrey Deitch, is on sale closer to home.
Kaws. Bottom of the Sea, 2016. Acrylic on Canvas.