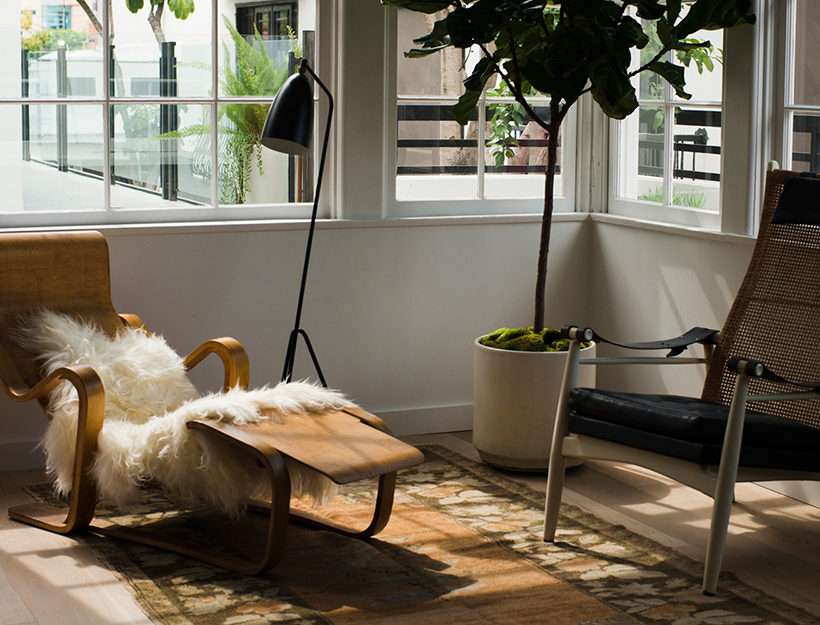 The Apartment by the Line Opens in Los Angeles
With its sprawling layout and ample natural light, the follow-up outpost to NYC's The Apartment—the offline retail experience for Vanessa Traina Snow's The Line—feels right at home in Los Angeles. Tucked away on a side street off Melrose Place (the second-floor entrance is easy to miss), the space is broken up into shoppable rooms—living room, kitchen, bedroom, closets, etc.—much like a very chic, realistic-but-better apartment. In the living room you'll find modern furniture pieces done in subtle neutrals and scented candles; a freestanding bathtub that resembles a beautiful bowl in the bathroom; and luxe Newbark slippers, exclusive 3×1 denim, and Calvin Klein Collection separates in the walk-in closet.
Also on offer is The Line's just-launched soft goods label, Tenfold, which covers everything from linens, to towels, to decorative vessels and trays. It's worth it to set up a private shopping appointment with an in-house personal stylist, who'll walk you through what's on offer, set up a registry, or provide interior design help.