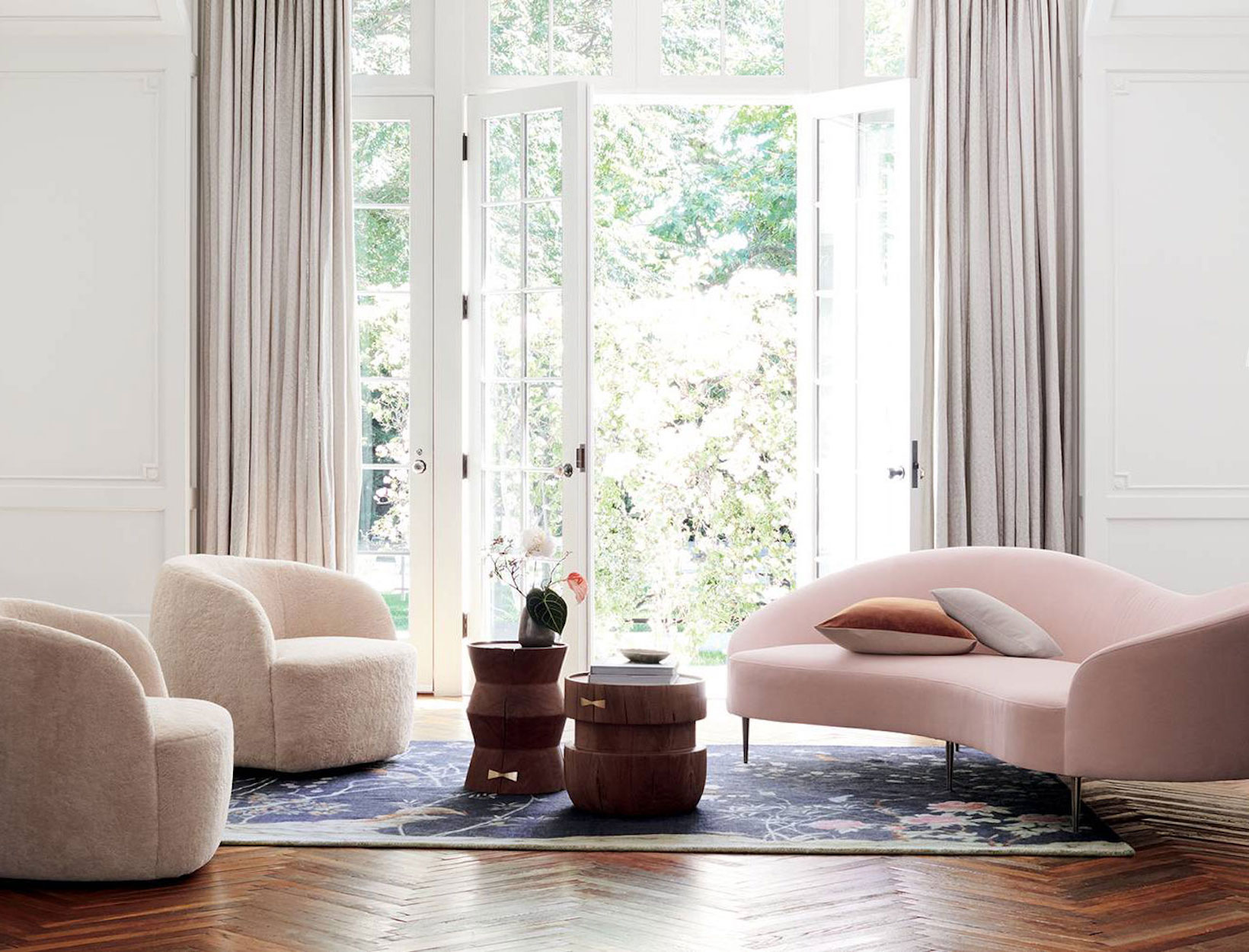 9 Home Items to
Help
You Live
More Sustainably
It's not like a blender will actually make you your morning smoothie. Or your compost bin will fill itself. What these home items can do, however, is remind you of the habits you want to make a more consistent part of your life. Because just having the right tools goes a long way toward a healthier, more sustainable life. We will go so far as to guarantee that if these simple, crucial items are within arm's reach, you will be more inclined to go to the farmers' market, shop the bulk bin, and forgo the plastic.
1

Keep Calm, Carry On

Fact: You'll always need an extra bag, whether it's to carry books, gym gear, or fruit from a spontaneous market run. Another fact: Not all bags are compact enough to tuck into your purse. These low-profile cotton-mesh ones are. We like to keep them (you guessed it) in our work totes, at our desks, and even by the door.

2

Aqua Fan

This handmade ceramic filter makes upping your hydration levels without throwing down for countless plastic bottles incredibly easy. Fill it up (it holds a gallon of water) and set it out on your counter for an accessible—and pretty—reminder to have another glass.

3

The Last Straw

Plastic straws are not recyclable, which means every straw ever made is still floating around somewhere in the world. It's crazy to think that tiny plastic straws leave such a gigantic footprint. (It's estimated that more than 8 billion litter our world's beaches.) The good news is that Serax makes these sleek glass alternatives. And they really make a kale and almond smoothie taste so much better. (Plus, they come with a handy pipe brush for cleaning.)

4

The incredible bulk

There are a million and one reasons to shop in bulk. This pantry set includes everything you need to make shopping the bulk section and storing your goods easy: a shopping tote and reusable grain sacks for transporting chia, oats, and nuts; different-sized clear glass Mason jars that let you see your goods; a stainless steel scoop and funnel. There are even brilliant little labels with goop recipes so you can make the perfect quinoa, lentils, and any other healthy, grainy thing you can think of.
5

Eco Container

Purging plastic food containers from your pantry is worth the investment if only to avoid toxic BPA. But the nearly 13 million tons of plastic that enter the oceans every year is another compelling reason. And thanks to this airtight, stainless steel container, there's no need to go for the plastic stuff ever again.

6

Keep It Fresh

Your anything and everything storage hero. This organic cotton bag keeps fruits and vegetables fresh longer, all thanks to the porous fabric that lets the natural ethylene gas escape. And it's perfect for carrying fresh bread from the market and nuts and grains from the bulk bin.

7

Bowled Over

Realized: our goal of having gorgeous servingware at every meal. These are bowls that complement the way we really eat—and live. They go from hot to cold and fridge to table, and they nest perfectly for compact, easy storage when not in use.

8

Clever Clips

Closing chip bags, organizing desk papers, hanging laundry—these reusable stainless steel clips are genius little tools that work for anything in, well, a pinch.

9

To Market

This leather-trimmed tote is malleable, sustainable, sturdy, and a pretty chic way to carry anything. The handwoven palm leaves make a grocery run feel more like a trip to a seaside market in Mallorca. Major incentive.