Summerill & Bishop
Summerill & Bishop is a kitchen shop located on a quiet corner in London's Holland Park that's one of our hands-down favorites. Owners June Summerill and Bernadette Bishop have built, through relationships with unique artisans and vendors from around the world, an incredibly special place where you can always find a singular gift, ornament, kitchen essential, or that perfect finishing piece for the table. The shop, which has the elegant and relaxed feel of a Provencal home, is definitely worth a visit for inspiration whether you are in the neighborhood or visiting London for the first time.
---
Some favorites from a recent visit
Lavandin essence
This is the shop's signature smell which the shop girls swear by for a variety of uses. Add a few drops:
• to a bucket of hot water, it's great for mopping when cleaning your kitchen and bathroom floors, to give the house a fresh aroma

• to the bottom of your garbage can to get rid of any nasty odors

• to your laundry dryer sheet to freshen your clothes

• to a muslin cloth or sachet to scent your drawers and help repel moths

• to the water in your iron for fresh smelling laundry

• to a hot bath

Spray, £19.50; Bottle, £32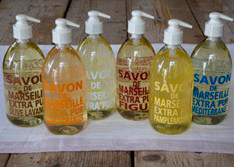 Liquid Marseille Soap
This is one of my basic hand soaps that I keep both in the kitchen and in the bathroom.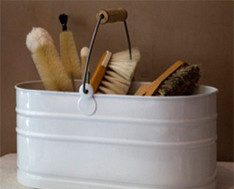 Enamel Utility Bucket
An attractive bucket for storing cleaning supplies.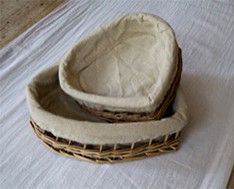 Set of two heart-shaped bread baskets
A sweet basket for serving bread at the table.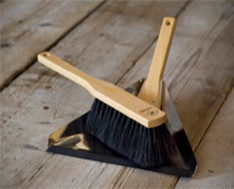 Dustpan and Brush
Summerill and Bishop have the most beautiful cleaning supplies including this dustpan and horsehair brush.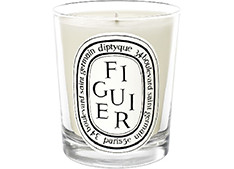 Diptyque Figue Candle
This is one of my favorite candles to light at home in the evening.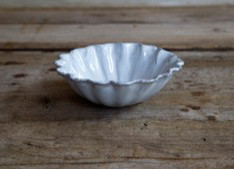 Astier de Villatte Marguerite Dish
Summerill & Bishop carries Astier de Villatte ceramics, which are hand-made in Paris from black terracotta covered in a distinctive white glaze. Each piece is perfectly imperfect. A small dish that's great for keeping cooking salt handy.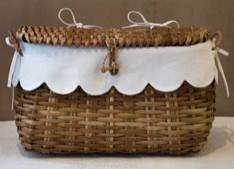 Rattan Basket
This sweet rattan basket comes in several sizes. It's a great place to store napkins and linens or even the laundry. It also makes great packaging for a gift.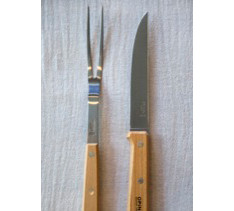 Opinel Carving Knife and Fork Set
This makes a great gift for friends who entertain and serve a lot of meat. I'll use these for carving chickens and turkey at the table.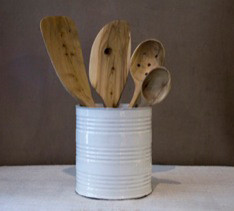 Astier de Villatte Large vase
I love this ceramic vase which looks like a paint can. It's great for storing spoons and cooking utensils on the kitchen counter.
---
The shop has the most beautiful array of glassware that is definitely worth checking out.
Note: For all you non EU readers, all the prices at Summerill & Bishop include a 20% VAT (a 20% sales tax) which will be discounted from your total at purchase. Also, keep in mind that the flat rate for shipping abroad can be expensive so be sure to order enough to make it worth your while!
Summerill & Bishop
100 Portland Road
London, W 11 4LQ
+44 (0) 20 7229 1337