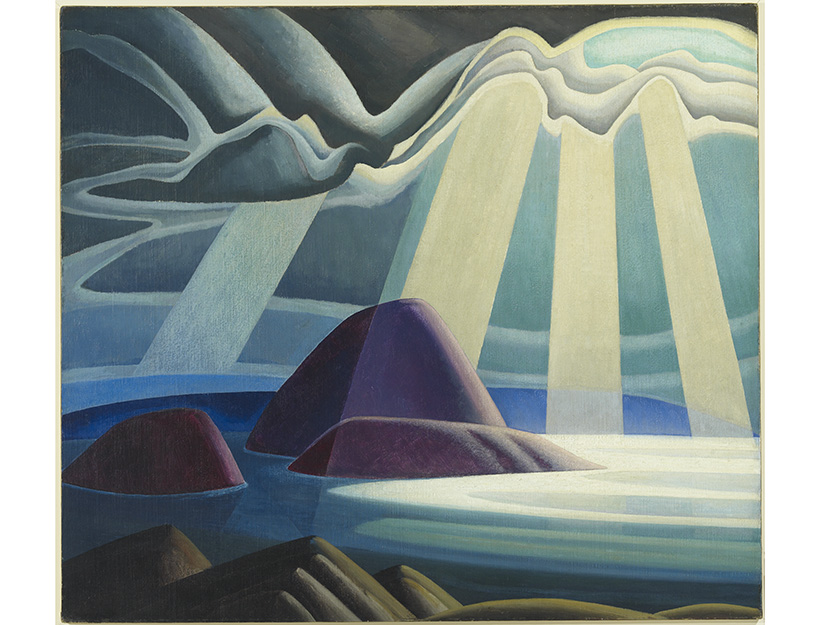 Steve Martin's New Gig
Lawren Harris, Lake Superior, c. 1923. Oil on canvas. 44 x 49 15/16 in. (111.8 x 126.9 cm). The Thomson
Collection ©Art Gallery of Ontario ©Family of Lawren S. Harris.
Steve Martin is a big collector of modern painting (he owns important works by Francis Bacon, Edward Hopper, Eric Fischl, and Lucian Freud), so in some ways, it comes as no surprise that he's partnered with the Hammer Museum as the co-curator of their newest exhibition, The Idea of North: The Paintings of Lawren Harris. Martin's first curatorial venture highlights the Canadian painter Lawren Harris, whose minimalist landscapes of the Canadian Rockies and the Arctic ice, mostly painted in the 1920s, are widely known in Canada—though this will only be his second solo exhibition stateside. In partnership with his co-curators, Andrew Hunter, the curator of Canadian art at the Art Gallery of Ontario, and Cynthia Burlingham of the Hammer, they make the argument that Harris' work is on the same level as much more famous greats from his era, like Marsden Hartley, Edward Hopper, and Georgia O'Keeffe. Whether or not you're interested in the academic case for the exhibition, his paintings are breathtaking. The show is on view until January 24.