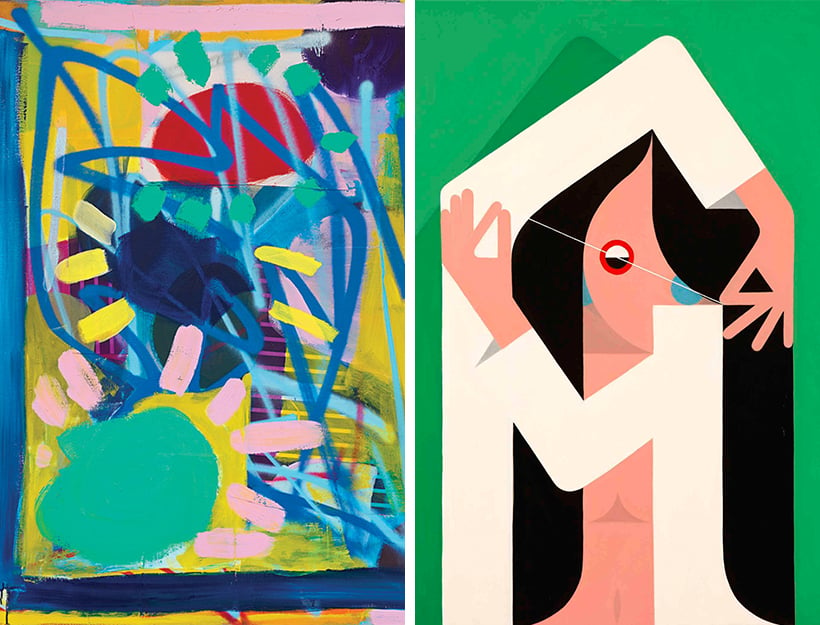 Own Famous Art
This new, LA-based art venture has a pretty simple, and totally vital premise: The Posters makes art both accessible and affordable. While it's not the first innovator in this space, they're doing things a little differently. The brainchild of Athena Currey, a model and actress turned arts administrator, and Adrian Rosenfeld, a well-respected gallery director who spent 15 years at Matthew Marks Gallery, the duo decided to team up to create an entry point for art. As Adrian puts it, "I'd been thinking for years that people needed a way into the art world that wasn't a $1,500 print." In fact, when GP met Adrian at Matthew Marks years ago, they had a conversation along these very lines that Adrian cites as one of his early inspirations for the company.
As the name suggests, Rosenfeld and Currey sell masterfully-printed posters for a limited time (in an unlimited run) by both up-and-coming and well-established artists. At $55, they're a steal, and to top it off, 10% of each purchase goes to an arts charity, currently Inner-City Arts in LA. Some of the pieces on the site are existing works that have been adapted for the 30″ x 24" poster parameters, and others are new, completely original works. Every few weeks, two new editions premiere on the site, generally pairing a big-name artist with an up-and-comer: For example, their first editions were by the super well-known Nate Lowman, and Wyatt Kahn who is currently on a fast-track to stardom.
Sara Vanderbeek, Roman Women I

Leonhard Hurzlmeier, Dentist Getting Ready, 2013-2014
ROSENFELD AND CURREY'S FAVORITE BOOKSTORES
These guys are always on the hunt for inspiration, whether it's visiting studios, art fairs, galleries, and museums, or rifling through the stacks at their favorite bookstores. Here, their favorite shops from around the world.