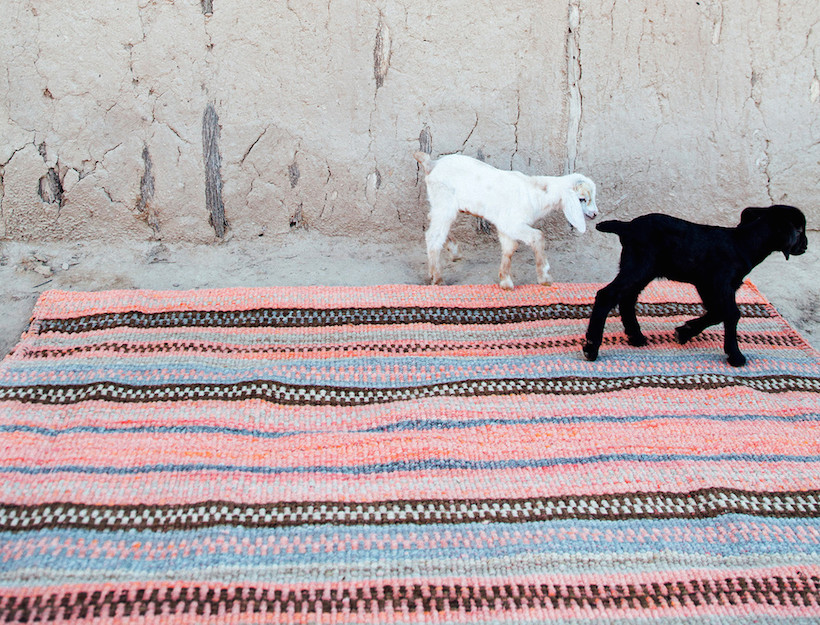 Pampa: Shop the Best of Argentina From Your Couch
Since its inception a few years ago, Pampa has kept a relatively low profile—their mission, however, does a world of good. While the business is technically based in Byron Bay, Australia, the founders, Victoria Aguirre (Pampa is a throwback to the farm she grew up on in her native Argentina) and Carlyon Wilson, source the goods stocking the virtual shelves of their online shop from rural communities in Argentina. More specifically, the hand-woven llama and sheep wool rugs, floor pillows, and throws come directly from the looms of independent artisans. Since there's no middleman, the weavers are paid fair wages and get to form their own co-operatives with fellow makers and farmers. Even more admirable, exposing the fruits of these exceptionally skilled artists' labor to the global community means their work gets the appreciation it so rightfully deserves, which in turn encourages new generations to learn the time-honored craft. In short: Everybody wins.
If the product photography looks more like something that belongs in National Geographic than on an e-comm site, that's because Aguirre and Wilson are both photographers by trade—so not only do they travel to these rural areas to scout new inventory, but they preserve and document the heritage of these indigenous communities in the process. The resulting photography collections (available for sale, here) of the various villages and their resident wild horses are truly beautiful.