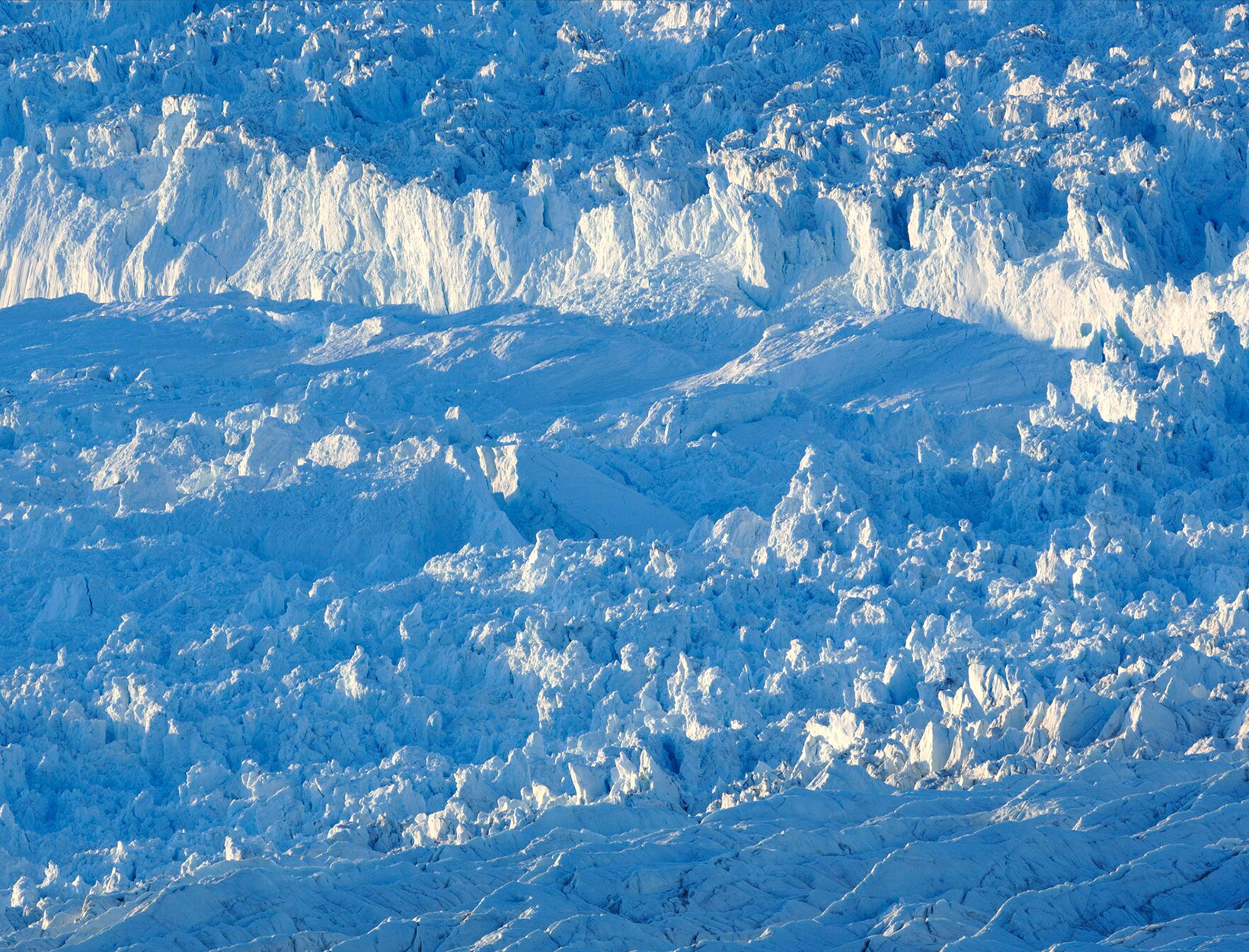 James Balog [Clip of calving Ilulissat Glacier in Western Greenland in 2008 from Chasing Ice], 2012 Video, 4:41 Courtesy Earth Vision Institute
Is It the Truth? Art? Or Just Instagram?
The simple, indelible image that runs behind the credits in Julian Schnabel's The Diving Bell and the Butterfly—a video of a waterfall, flowing backwards—managed to be intensely disturbing and beautiful all at once. Anyone who's seen it who then views James Balog's video of an enormous glacier falling into the sea in southern Greenland will instantly think of it—except this is reality—our actual earth, falling in on itself.
Part of a tightly edited and truly spectacular new show a the new International Center of Photography on the Bowery in downtown NYC, "Perpetual Revolution: The Image and Social Change," this gorgeous, heartbreaking piece has been viewed on YouTube by some 40 million people since it first went up. The fact that the "front lines of history" as ICP's executive director Mark Lubell puts it, are now no longer newspaper photographs but social-media feeds is the seismic shift in visual culture that Perpetual Revolution explores; there truly could not be more exquisite timing.

Richard Mosse Idomeni Camp, Greece, 2016 Selenium-toned gelatin silver print, Courtesy the artist and Jack Shainman Gallery, New York
There's a ghostly image by Richard Mosse of a refugee camp in Greece, taken with a thermographic imaging device designed particularly for surveillance that references the millions of images circulating within the closed feeds of governments all over the world, and harrowing pieces covering movements profoundly affected by the new way that images are now disseminated instantly, with or without context, into the collective consciousness.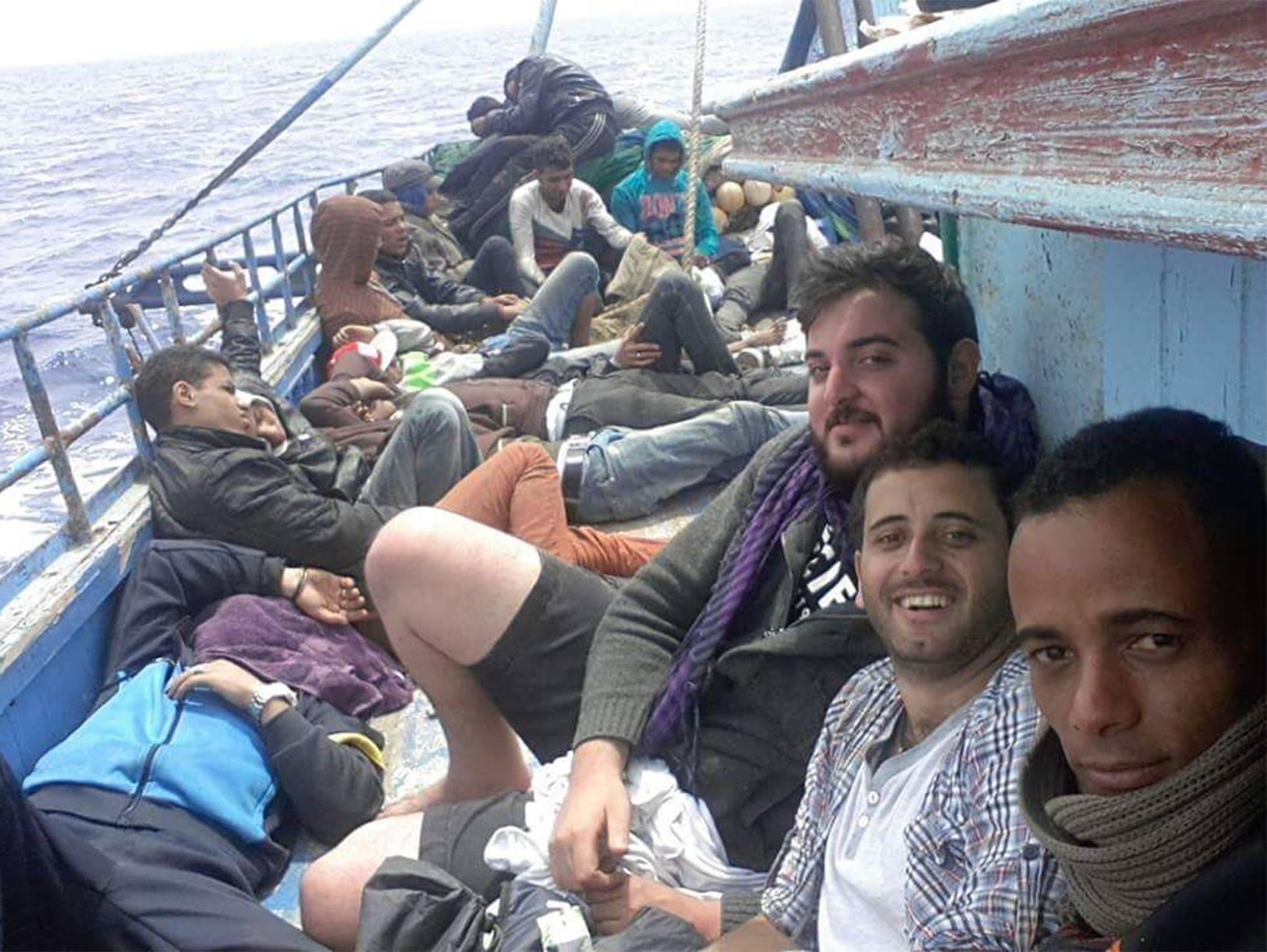 Thair Orfahli Damascus, Syria–Berlin, Germany, 2015, 2017 Video, 8:15
When you look at the selfie-studded feed of twentysomething Syrian refugee Thair Orfahli as he makes his way from Syria all the way to Germany, the jarring thing is how familiar he and his companions look—like any other millenials smiling up at the camera on the deck of boat, sun on their faces, wind in their hair, smiles all around. A human, not an "oppressed person," "victim," "alien," etc. The sheer ordinariness of many of the selfies (which were originally taken and posted by Orfahi, then edited by Niko Darling, produced by Joanna Lehan, with research by Sara Bergamechi and Alana Chloe Esposito) makes your heart swell with a weird sort of hope and wonder.
The show is open until May 7th, and it is so worth seeing—and you get to see the new ICP, which is beautiful, and conveniently across the street from The New Museum.