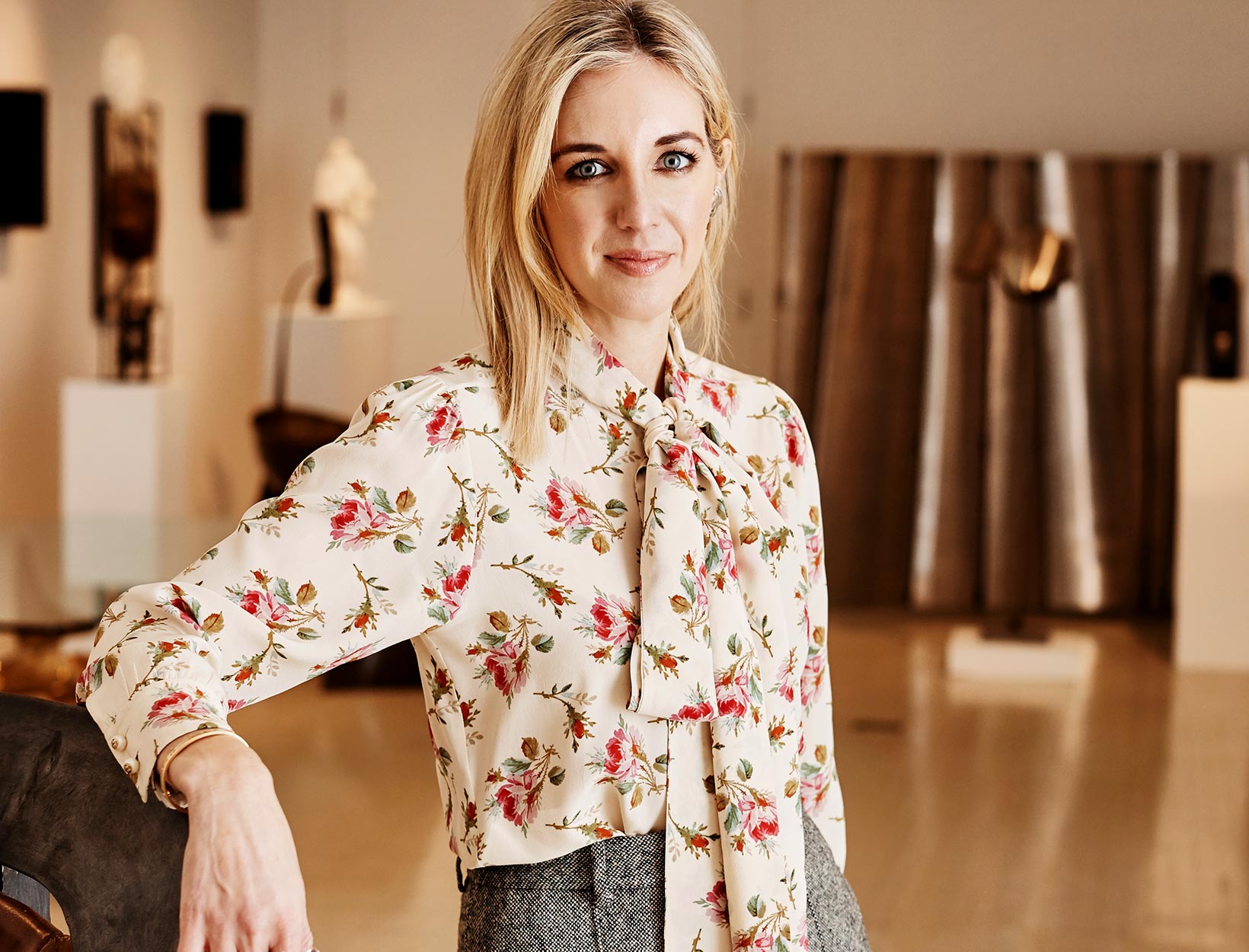 Buy That Vintage Piece—and More Advice from an Interior Designer
"I have no sense of direction, and I can barely read a map," says Sasha Adler. It's a slightly disconcerting admission from someone who travels often for her work. But Adler doesn't get lost, at least not when she's on a trip to explore design shops, markets, and one-of-a-kind furniture finds. She gets a sense, she says, and finds her way "by instinct."
We'd wager it's that intuition that guides Adler in her design projects. Her spaces mix vintage and modern, neutral and unexpected, old-world and contemporary with a cadence and a sense of authenticity that make every finished room livable, trendless, and unlike any we've seen before. When we look at an Adler-designed space, we wonder: How did she think of that? It's one of the many reasons we tapped her to design our goop MRKT stores in Austin and Chicago. Her mix of old and new, high and low is always a perfect balance.
Adler will tell you that her ideas often come from her design trips, which she says give her inspiration and access to one-of-a-kind pieces. She'll scope out upholstery styles, fabric contrasting, and color combinations, letting her "eye travel to appreciate the details and consider things outside of context," she says. She makes it sound romantic. And so easy. But she's the intuitive pro, after all. For the rest of us, we asked for her tips for when we want to take a design trip of our own.
01
Think outside the Lines
"I consider the trips an opportunity to find new inspiration, not just items to purchase," says Adler. If you come across a piece of furniture with great upholstery but a shape that isn't for you, still snap a pic. It can serve as inspiration for another design. You "can later reference the way the contrast welt is detailed or the color combination," Adler says.
02
Be Prepared
"Flea markets and antique fairs are my version of a real treasure hunt, so I come armed with the tools," says Adler. These include: a large tape measure, floor plan dimensions, a notebook for jotting down furniture dimensions, a camera ("which is now conveniently also my phone," she says), water, and snacks. "As much as I love a great meal, I hate to lose time that could be spent combing for treasures," Adler says.
03
Buy That Vintage Gem
Sometimes it's good to take a beat before buying something. But not always. "If I really love something and it's a one-of-a-kind vintage or antique item, I buy it," says Adler. "There are things I saw ten years ago that I didn't buy that still haunt me."
04
But Don't Fret If It Gets Away
Say someone grabbed that 1960s credenza. It's still worth leaving your information with the seller. They could come across a similar piece, or the original sale could fall through. And again: Take a picture. During her fourteen-year stint as design director for Nate Berkus, Adler was lovingly nicknamed Nancy Drew—"because I won't stop until I find the missing treasure," she says.