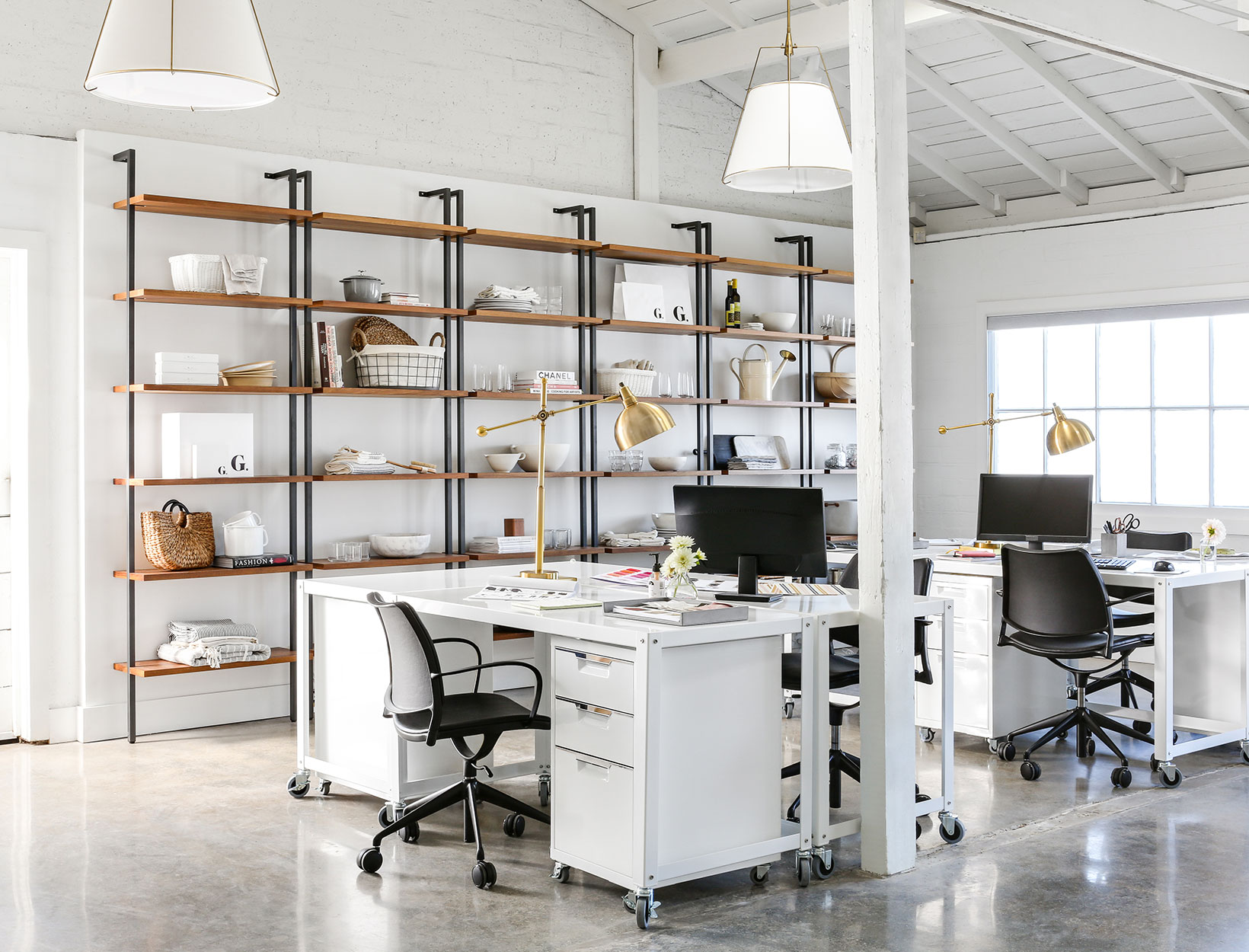 Go-Cart White Rolling Desks, TPS White 3-drawer Filing Cabinet, and Helix 96″ Acacia Bookcases, CB2; Adams 30″ Desk Lamp, Allmodern; Gas Task Armchairs, DWR.
Inside Our Latest Makeover

Here at goop, we think of our office as a home-away-from-home, a place that blurs the line between a work and living space (read: comfortable couches and a fully-stocked test kitchen come standard). So when we tapped Homepolish designer Melanie Burstin to design our newest office space–a bright, airy bungalow adjacent to goop HQ–we wanted it to include all the elements we crave in our work environment: plenty of collaborative spaces and clean, lived-in design.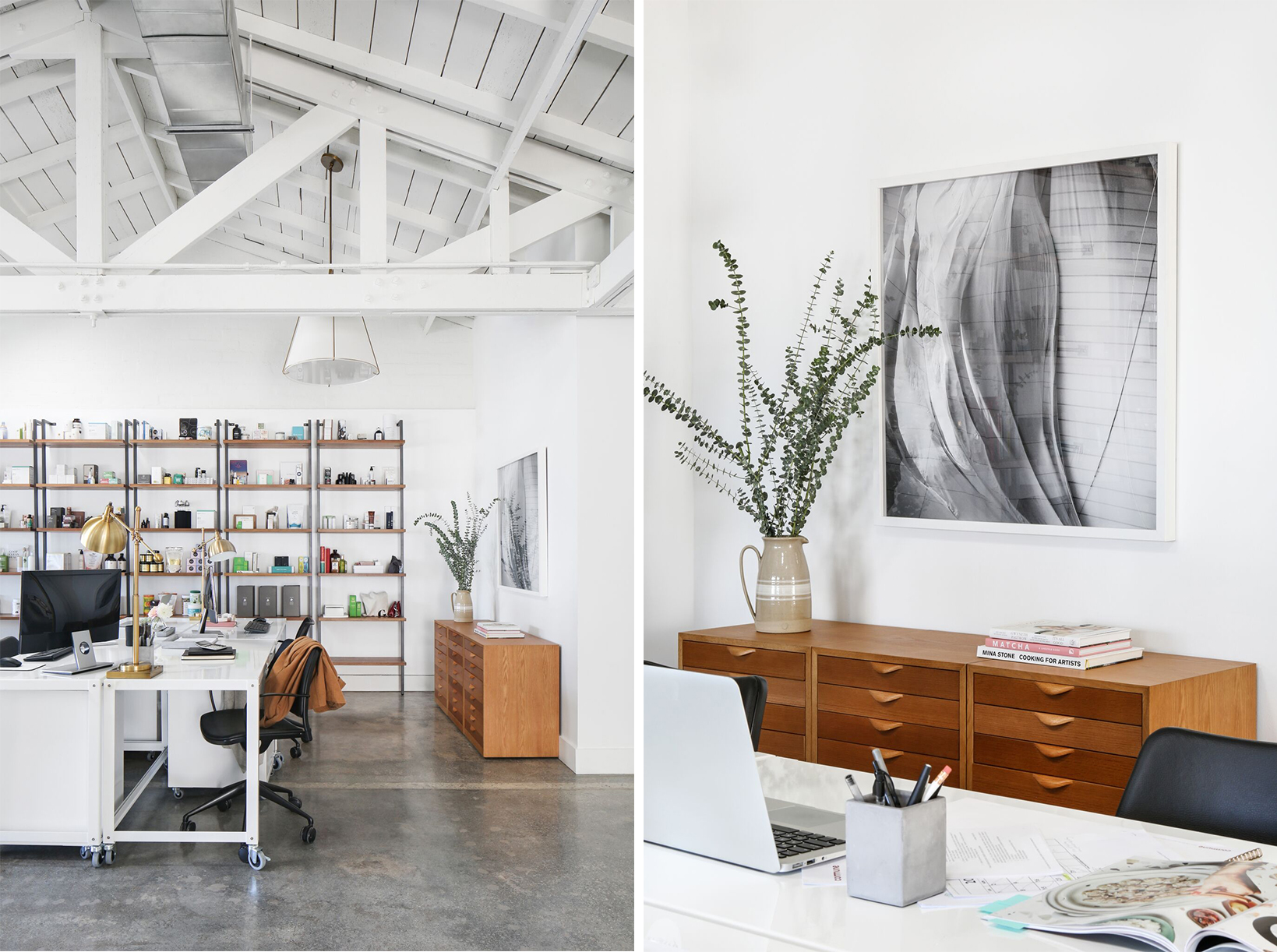 Woods File Drawers, CB2; framed photo, Pure Photo.
The biggest challenge Burstin faced was creating a hardworking space that really suited the needs of our crazily-growing team. "The front office was in use before I finished putting the desks together!" she says. To make the office as multi-functional as possible, she separated it into departments: one half of the front room is for the beauty buying and wellness teams (note some current favorites lining the shelves, including our own goop Wellness), while the other side belongs to the home buying team. "By giving each department their own space and storage systems the office became even more functional." To keep the space from looking like a stock room, she kept the palette simple–clean white with warm wood shelving and pops of black accessories.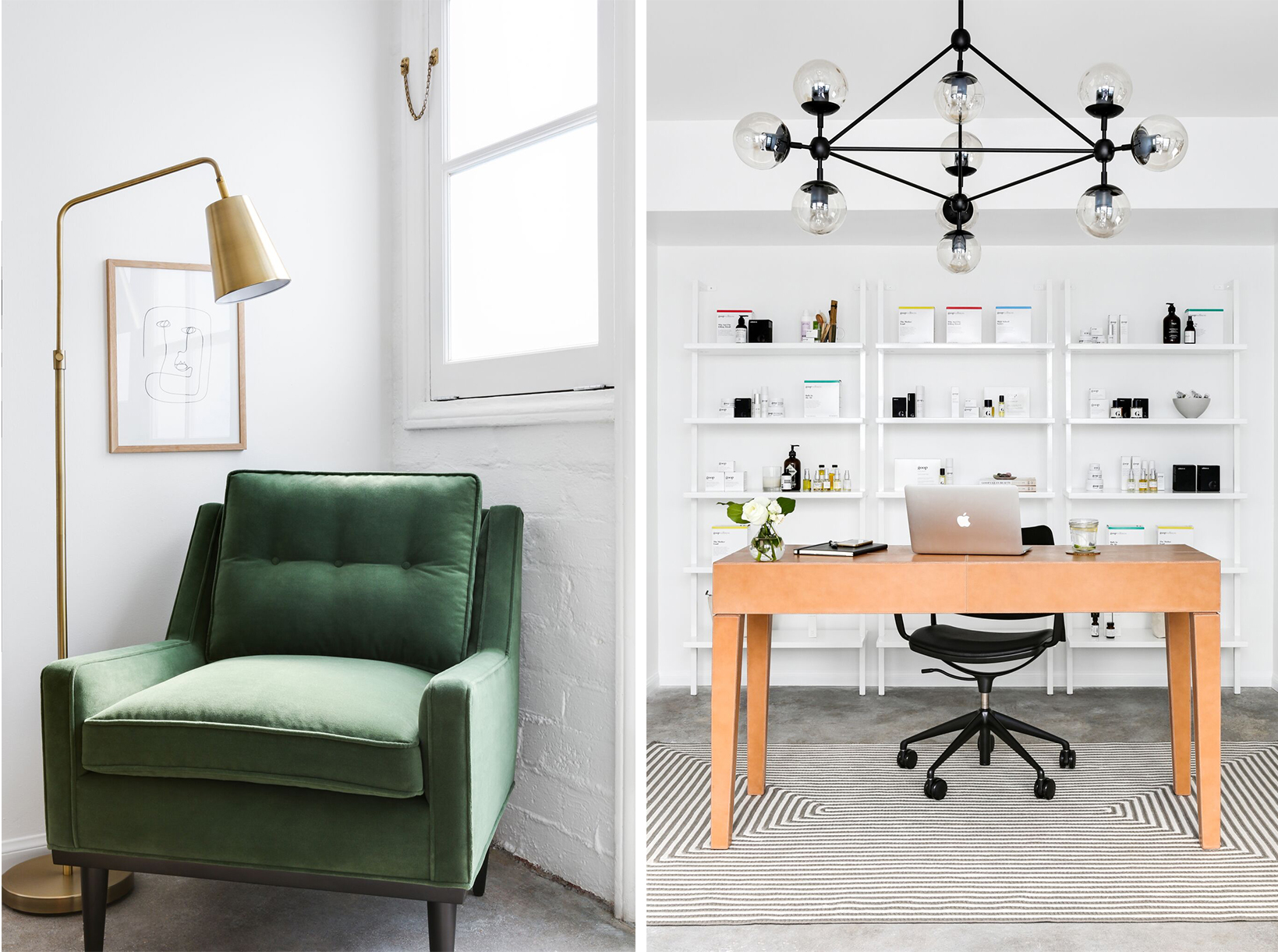 Custom desk, Madegoods; Chandelier, Lamps Plus; Otto Indoor/Outdoor Rug, Lulu & Georgia; Stairway White 72.5″ Wall Mounted Bookcase, CB2; Green Velvet Jack Chair, Schoolhouse Electric; framed art, The Poster Club.
In the two private offices, Burstin brought in two unique desks from Madegoods. She layered in Lulu & Georgia rugs for a bit of pattern, while a green chair from School House Electric, and art from The Poster Club add color and texture. "Including seating arrangements in both rooms encourages midday breaks," she notes.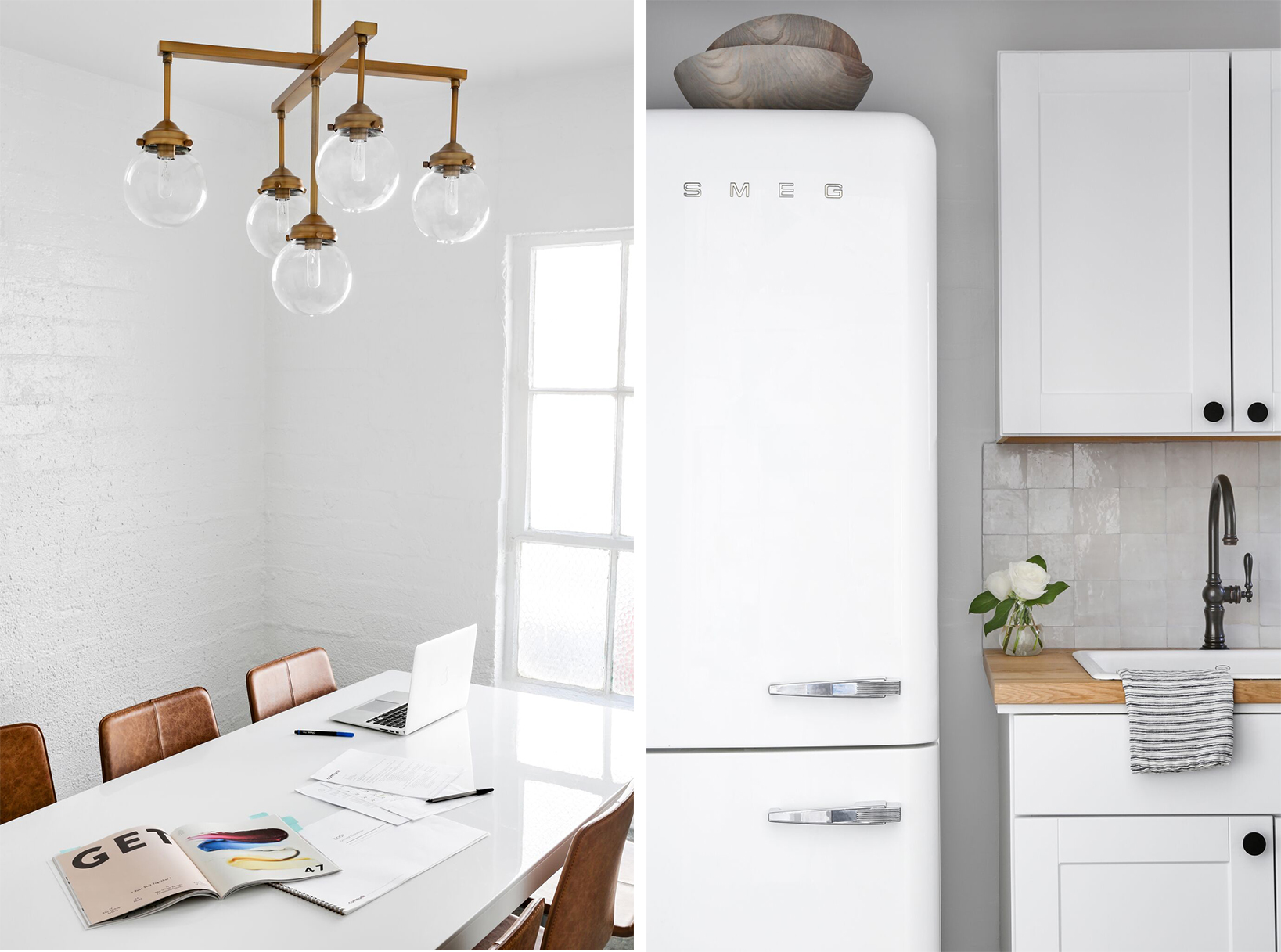 Aqua Virgo Dining Table, CB2; Pony Leather Chair, CB2; 50's Style Refrigerator, Smeg; Blanco Kitchen Sink, eFaucets; backsplash tile, Cle; Circle Matte Black Knobs, CB2; Kohler Single Handle Faucet, eFaucets.
The kitchenette is anchored by a delightfully retro Smeg fridge, with walls painted in a soft grey. The conference room was kept very minimal with a table and chairs from CB2 paired with a fun chandelier from Allmodern. For added privacy, Burstin commissioned a functional BijouxLu & Co. barn door just for us.
Photographer: Chad Mellon
Stylist: Melanie Burstin
Office MVPs