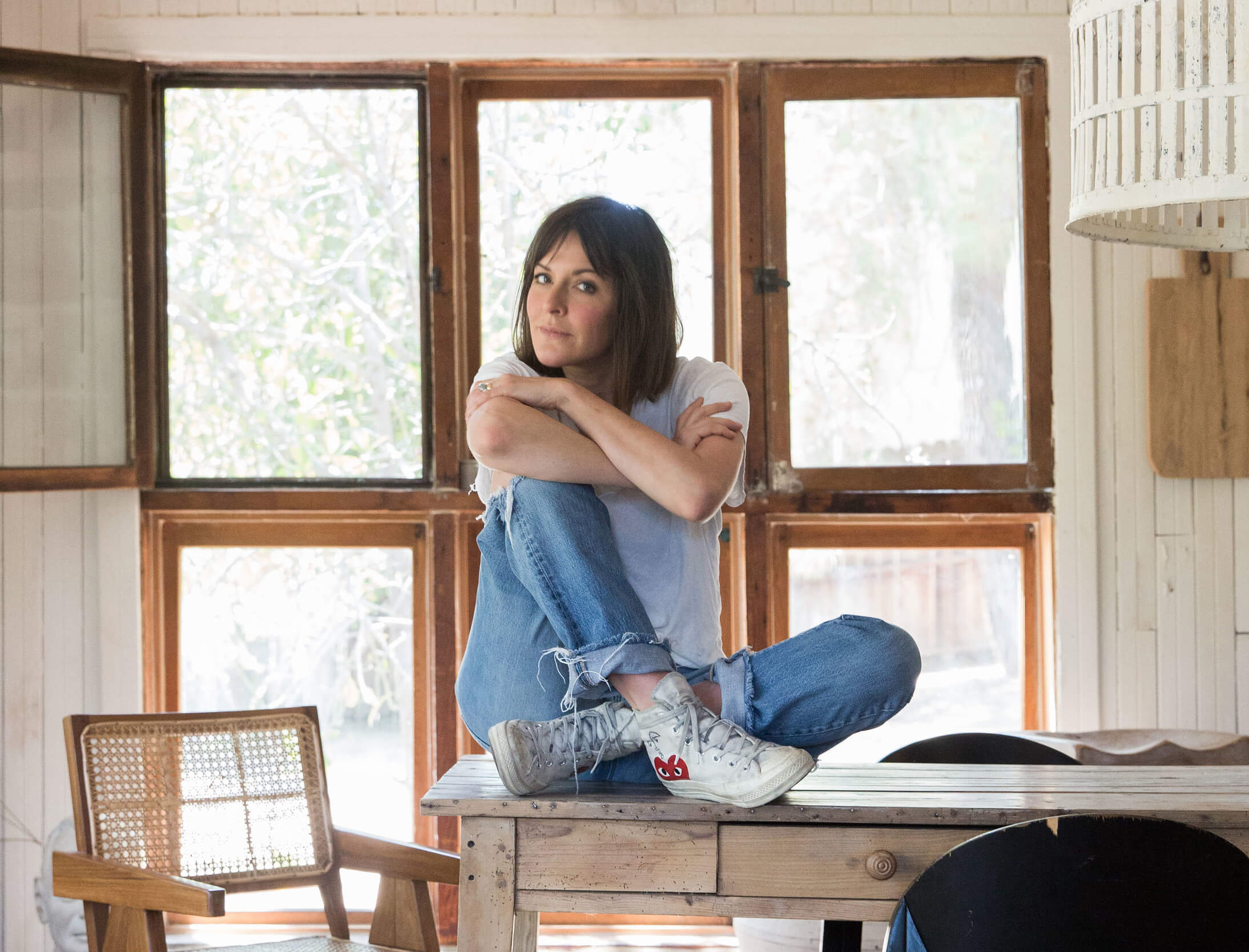 Interior Designer Leanne Ford
Optimizes Your WFH Office
We're obsessed with the way designer Leanne Ford mixes airy minimalism with unexpected, often hand-hewn textures in the spaces she creates for clients, on HGTV's Restored by the Fords, and in the furniture collection she recently designed with Crate & Barrel. Here, the LA- and Pittsburgh-based mom (currently in LA during social distancing) shows us how to use what we have to make any work space a little more comfortable, efficient, happy, and even chic.
And no matter what your space, we've also included some goopy WFH essentials, from an amazing desk to a sound machine that's a brilliant alternative to escaping into your car when the noise in the house is too much for your next meeting.
A WFH Toolbox
LEANNE FORD'S HOME-OFFICE TIPS
1
Move the guest bed
"Let's face it: You aren't having guests over any time soon. If you're lucky enough to have an extra room in the house, use it. If you can't actually move the bed out, consider pushing it to a side wall in order to help your office space take over energetically. I did this with my first house, which had two bedrooms. I put in a communal table desk and hung a curtain between it and the guest bed on the side. It made a world of difference—we felt as if we had a proper office."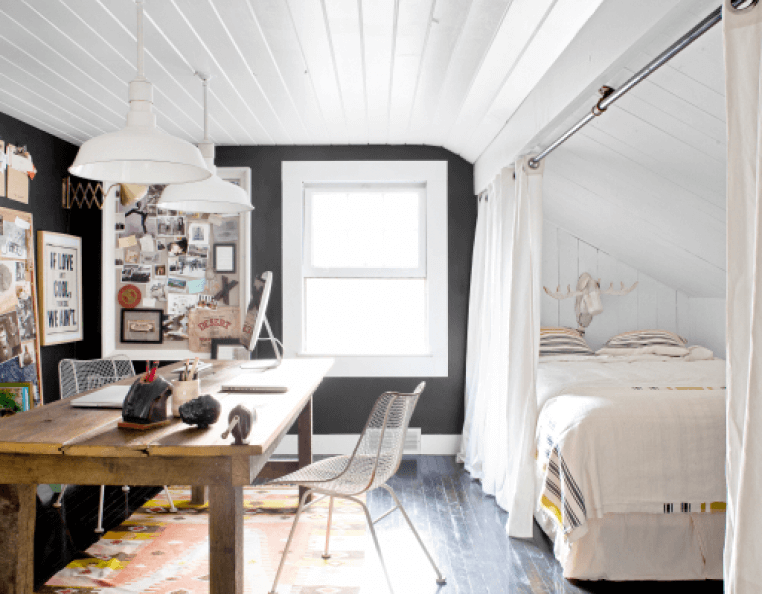 2
Get your desk off the wall
"To feel more productive, orient your desk to face the door into the room. You'll be less inclined to look behind you. If that's not possible, face toward a favorite window with a view. It might slow down productivity a little, but it will surely make you feel better than staring at a blank wall. I also love the idea of going outside and cutting some greenery, branches, or flowers to put in your room. It's amazing what a difference they make for your soul! And I love a collage wall—a place to put things up that inspire me or make me happy. Staring at one just gets my brain working."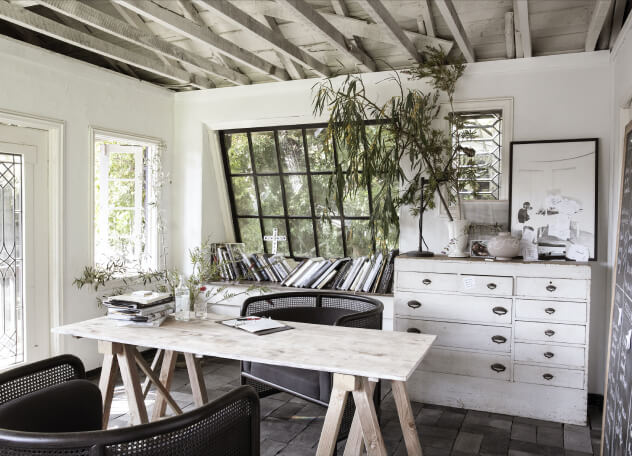 3
Get creative with your space
"It's important to create a space that inspires work but is also easy to separate yourself from at the end of the day. The kitchen table isn't ideal in terms of quality of life. Is there an extra nook at the end of a hallway you might take over? Is there a closet you could temporarily clear out and put a desk in? It's great to be able to literally close the door when work is over."
4
Keep your home office clean
"Each night before you wrap up work, tidy up so you are inspired to get back to work the next day. Admittedly, I have a few drawers that are filled with stuff, so my desktop feels clean and serene. As long as you have a place to put things, it doesn't have to be perfect. But a clean desk does help you feel more ready to get working and more drawn to sit down at your desk. Keep the least amount possible on your desk. The clearer it is, the clearer you can think!"
5
"Go" to work
"Get up, get your coffee, put real clothes on, and get to work. Try not to work from the sofa, and definitely don't work from your bed! This will help create some normalcy. Since we are in this for the long haul, it will help your sanity."